Discussion Starter
·
#1
·
Well, I couldn't stay away from the offerings of the Tang for much longer and the lack of Rift Lake Cichlids was really eating away at the back of my mind, yes I have my Westies but they're still riverine and yes they have the attitude but it just wasn't the same.
I missed my Tangs.
I still really miss my Julidochromis, I think they have to be one of the coolest fish around so don't be surprised if my Multi adventure perpetuates into a full-blown mini-tang community (obviously in a different, larger tank). I'm just looking for excuses to set up a 40 gallon tang utopia, I'll openly admit it (until questioned directly on the subject) and
I am not
ashamed of my
Tang addiction
...
So I have so much spare kit around I thought, hey, why not make use of some of it again, set up a little Multi tank, feed the addiction and let it run riot through the house. Admittedly it may have been a mistake, I'd forgotten just how much these fish amuse me, and now I want more. Unfortunately getting hold of decent shells around here is a massive, or massively expensive, pain in the butt.
As I already had the fish ordered in I wanted to get the tank set up so that they'd be in their element until I can source some nice shells, so I compromised and went for the salt look, I quite like it and the fish are absolutely in 7th heaven, but I don't like it because I'm one for creating an aquascape that depicts, at least loosely, the natural habitat of the fish. But hey it works and they clearly enjoy themselves in there, so until I can get the shells and some grey rock that I actually like, it will more than do (I just have to live with the picky part of me complaining all the time).
Anyhow I have 4 fish in there, I did want 6 but they just didn't have them, my aim is to end up with a pair and 2-3 surplus females - depending on how it works out in the tank. We'll see how it goes, hopefully I have at least one female in there, at the moment they're obviously still young and going through the motions without really grasping the full picture, the early development into sexual maturity brings some of the funniest moments, that's for sure. Each has it's own territory, the way I positioned the "shells" was to encourage them to essentially take a corner of the tank each, two of them have taken to sharing the same cluster and co-habit side by side with no real dispute, so we'll see how it plays out as they mature - I have kept this species before, it should be an interesting one.
Here is a pic of one of the Multies I had a while back: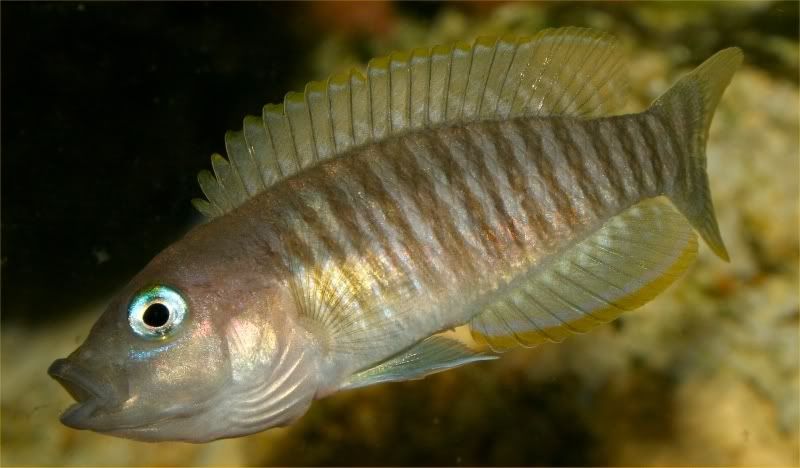 Pictures....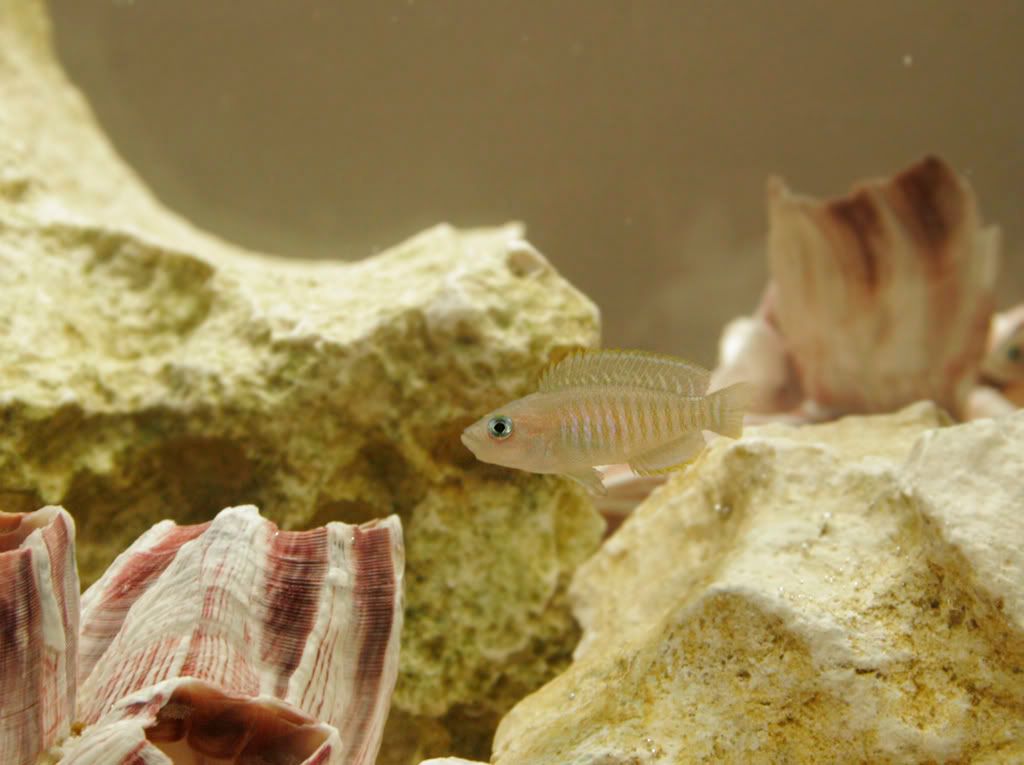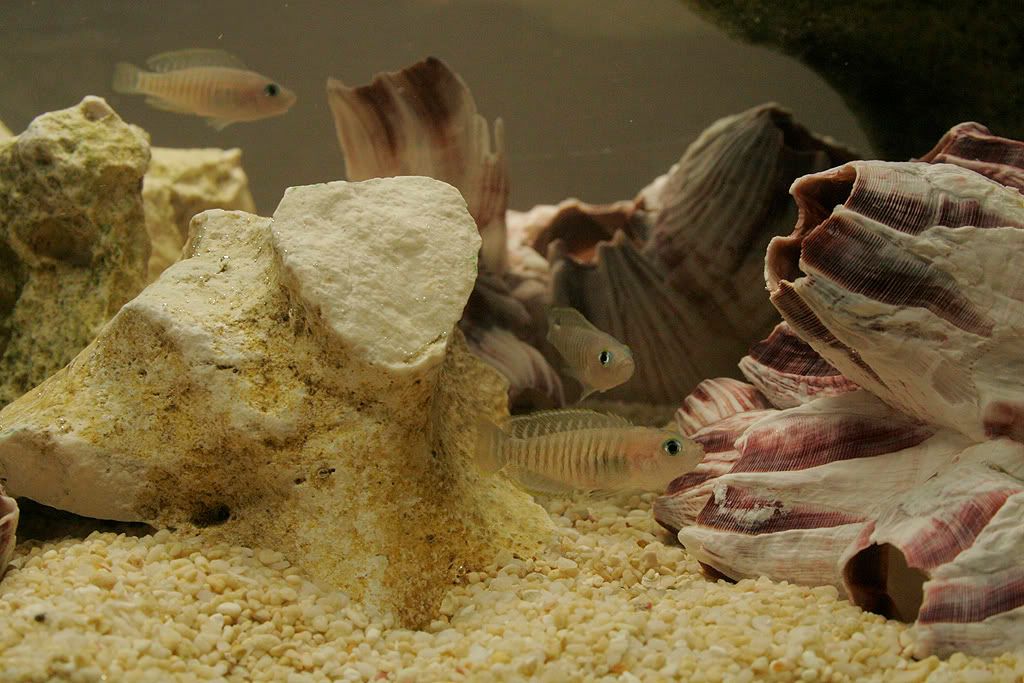 Video:
If you click "Full Size" then you should be able to resize the window so that you can actually see the video in some detail, I would avoid full screen as it will be pixelated to ****.
http://s100.photobucket.com/albums/m15/ ... forWEB.flv
Finally, parameters:
pH 7.5<7.8
KH 5
GH 6
I'd like to see the GH and pH up a bit but that will come with some time - I'm not positively buffering the water, rather by performing 10% daily/every other day WC I am allowing the substrate, rocks etc to naturally buffer the water without having a large reset or fluctuation each week - the only way I could do single large WC's with my water is to buffer it like mad and I did that before, wasn't worth it, even with exact measurements, calculations etc it just didn't behave as expected and lead to multiple headaches. This way, it's nice and consistent, stable, easy and I like that, especially the easy part.....
Thanks for lookin'!
Blair.