Discussion Starter
·
#1
·
After more than a year of planning, wondering, dreaming, I've finally started my 3D background. I have a 6ft 120g tank with frontosas. They need as much room as they can get. So here were my requirements:
-Be able to install the BG without completely breaking down the tank, or at least in just a few hours (no place to put the big fishies for longer than that)
-BG should not take up too much room
-BG should hide my equipment
-BG should look as natural as possible
I decided to make four panels, each one weighed down with a large, relatively flat rock at the bottom. Styrofoam at the top will be carved and painted with Drylok to match the rocks, and will hide the equipment. The rocks I'm using are 15-25 lb each. I anticipate that the sections will still float, but not too much. Luckily I have an acrylic tank, so the top of the tank should keep them in place (I hope). I bought a large roll of paper so that I could measure and plan everything out beforehand. The background ranges from about 1/2" to 2 3/4" thick. Because I knew it would be thin in places, I backed each section with a 15"x18" thin piece of acrylic. Pieces in each section are all glued together with Gorilla glue. I bought everything at large, box DIY stores. I'm not done yet, but will be by this weekend. And now for pictures! (Sorry for the low quality pics, I'll have better ones later). Well, I can only post links. Whenever I follow the directions for posting pics, the URL gets messed up. Here you go....
Tracing pieces onto styrofoam (I used three layers of 1" thick styrofoam)
Background layout with all the styrofoam cut out (I haven't carved a place for the returns yet)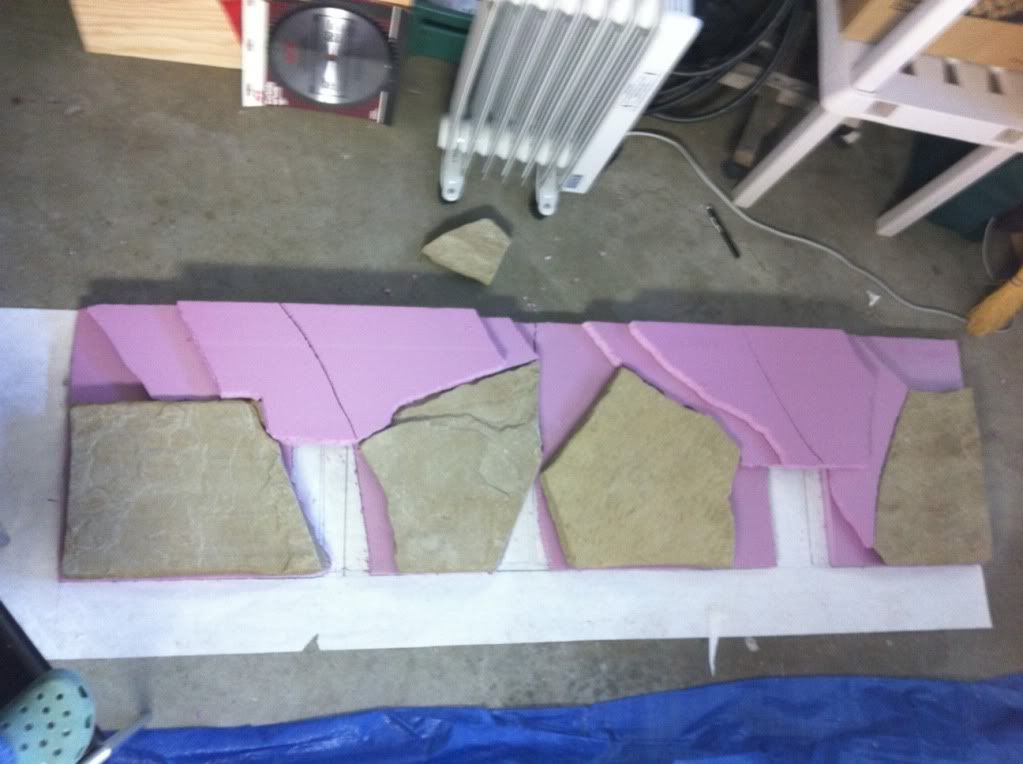 And, some of my mess ups and debris.....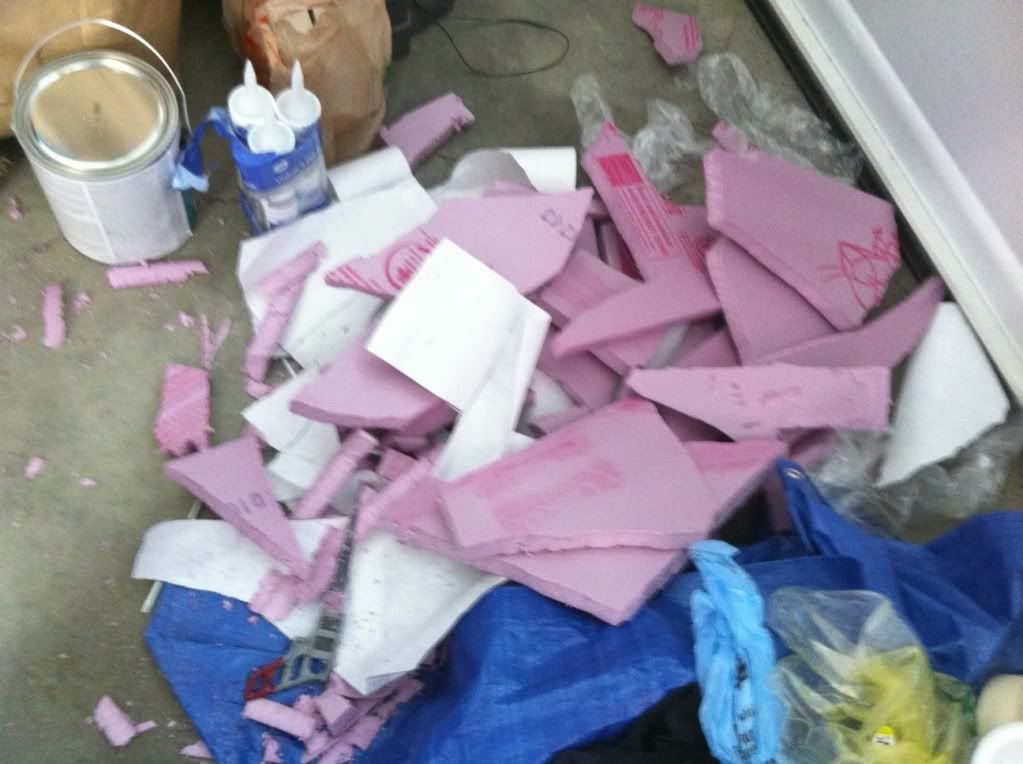 I have since carved the foam and started painting, but matching the rocks is turning out to be quite the challenge. I'll keep you all posted as I go along.