Discussion Starter
·
#1
·
*** been thinking about making a DIY rock background but it just seems like a long and expensive process. I wanted some kind of cheap and good looking background, so i came up with this...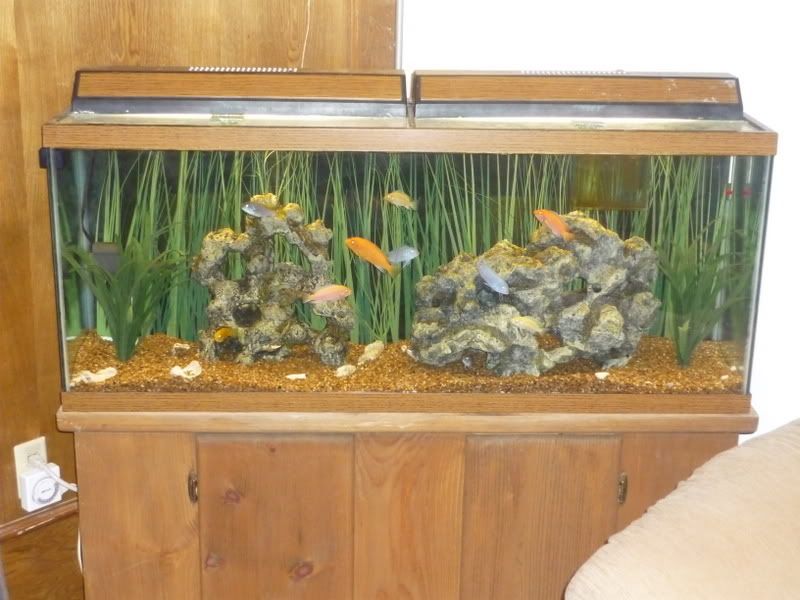 I saw this fake plant thing in the craft section at Walmart, next to all the fake flowers...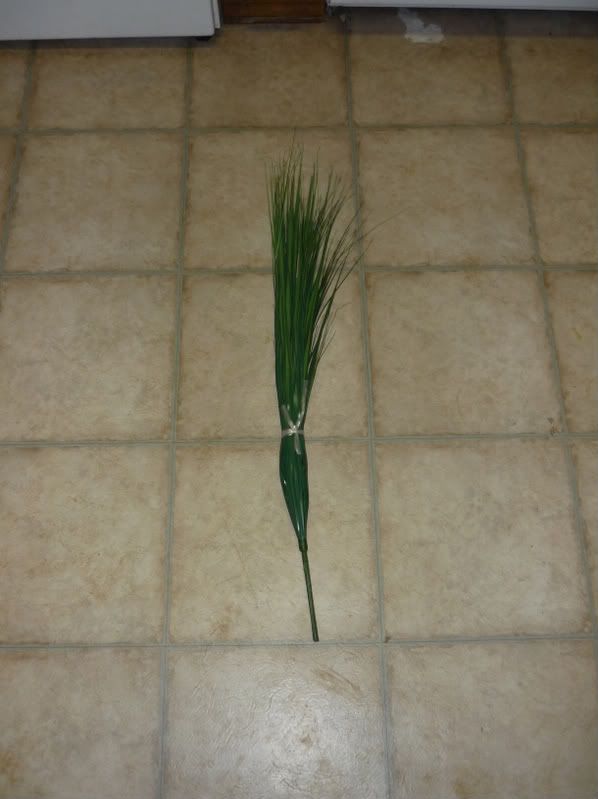 I got 2 of them ($3 a piece), I took it part, and made sure it was all plastic. The middle "stem" was wire, so i threw it out. What i got were about 40 little bundles that had around 5 blades of grass in them.
I have some stuff from my work called choroplast (used for making signs). It is like cardboard, but plastic. I cut 2 strips 36" long and 1/2 inch tall, and hot glued all of the bundles in between them, about half an inch apart.
I rinsed everything off, and buried it against the back wall in my tank.
I also found some other fake plant for $3 and made 2 of these bushy looking plants, one of which covers my powerhead for my UGJ: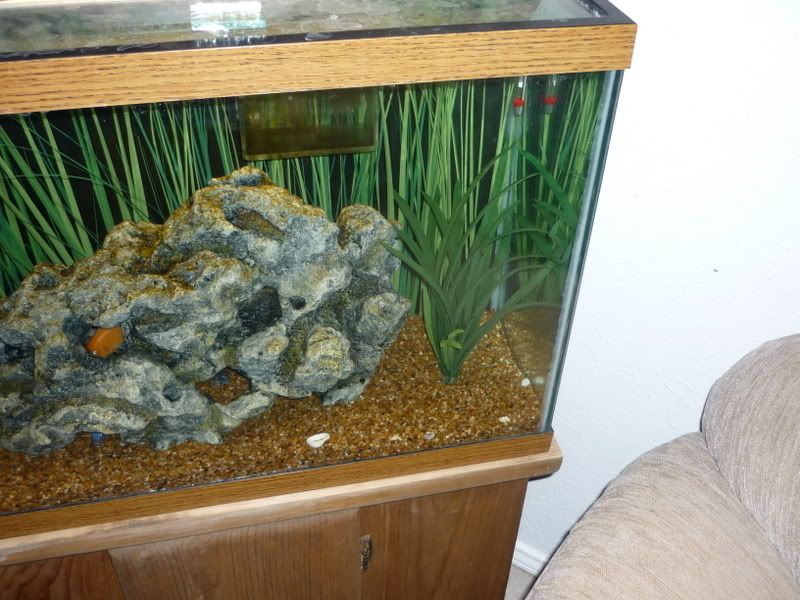 I absolutely love this...and love the fact that it cost less than $10 and only took a few hours.
here are a few more pics...