Discussion Starter
·
#1
·
Okay so started my DiY canopy today. Like to point out I am a Aviation Electrician, NOT a carpenter.
plan was to use 1 1/4 beams to build a frame, and then use .5x1' beams to to install/ make a lip that my canopy would then sit around as well as on the lip. then using 1x8's to build the walls with a lid hinged that will open up 3/4 of the lid.
I started it, and all went well, until i realized that I couldn't do a full solid bea along the back for the frame, and would have then have to frame it That was going well, or so I had thought, anyways Turns out not perfectly straight wood combined with a 1/4inch short beam ended up with me making it into kindling, regardless I am not deterred and will be starting back up again tomorrow using simpson ties to frame it up.
One thing to note is when u do see the final product you will notice it is rather sturdy, I am military and will be moving 3-4x in the upcoming years at minimum so I am building for the durability.
Thats the tank as is just chilling with some fish in it.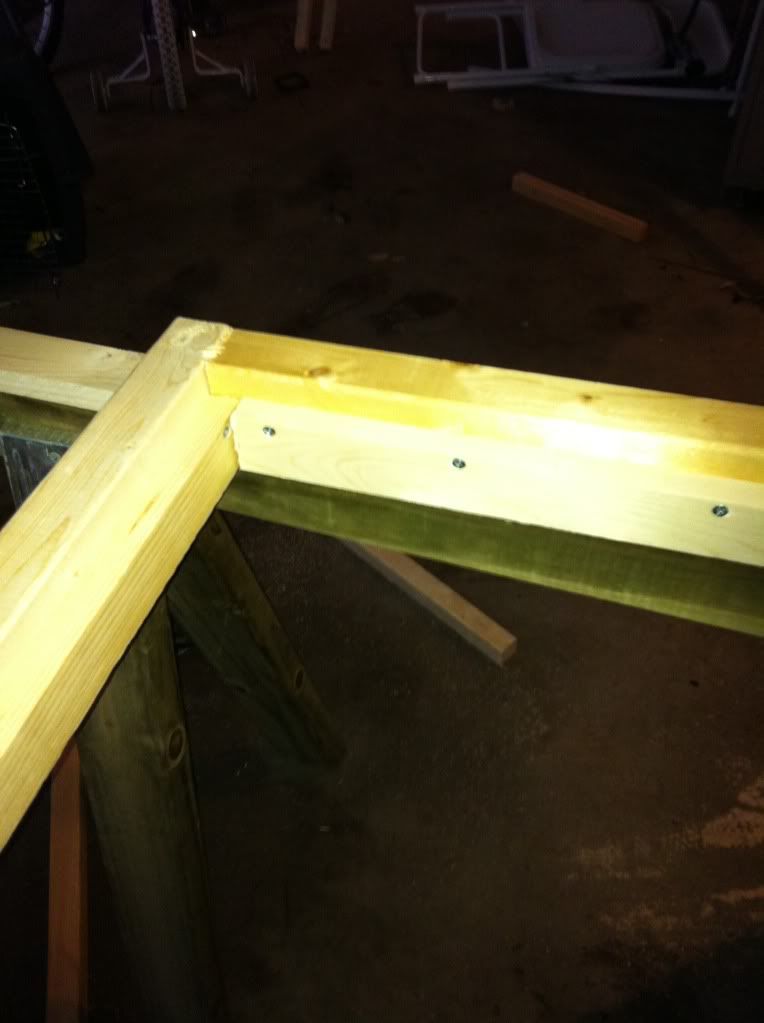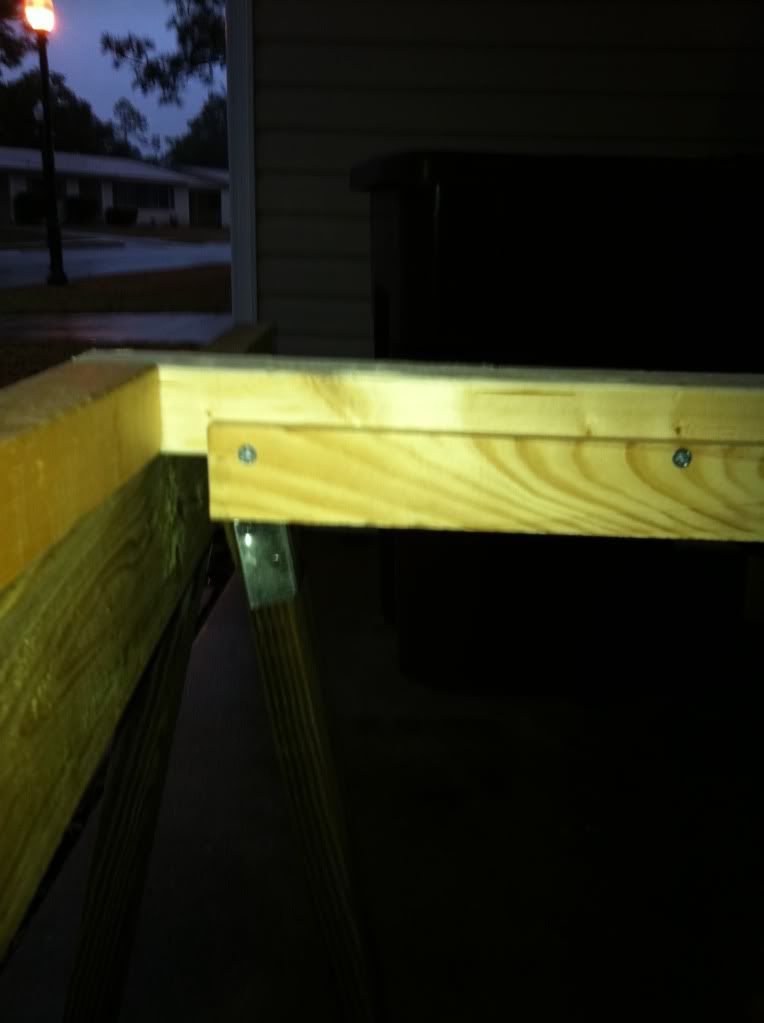 A few to show the idea with the lip and frame.
Thanks guys and stay posted for Tomorrows update.