Discussion Starter
·
#1
·
I was tired of the "All Glass" hood on my 29g so I decided to build a canopy. I went up to my sisters house for the weekend for the birth of my niece and figured I'd take the opportunity to use my brother in-law's tools.
So I drew up some very professional blue prints :lol:
I decided to use pine. Rather than using blocks to support the weight I routed the wood 3/8 of an inch.
I used a biscuit joint and some wood glue to hold it together. (I'd never heard of such a joint but my brother in-law, the carpenter, said it is strong enough and very easy to use.)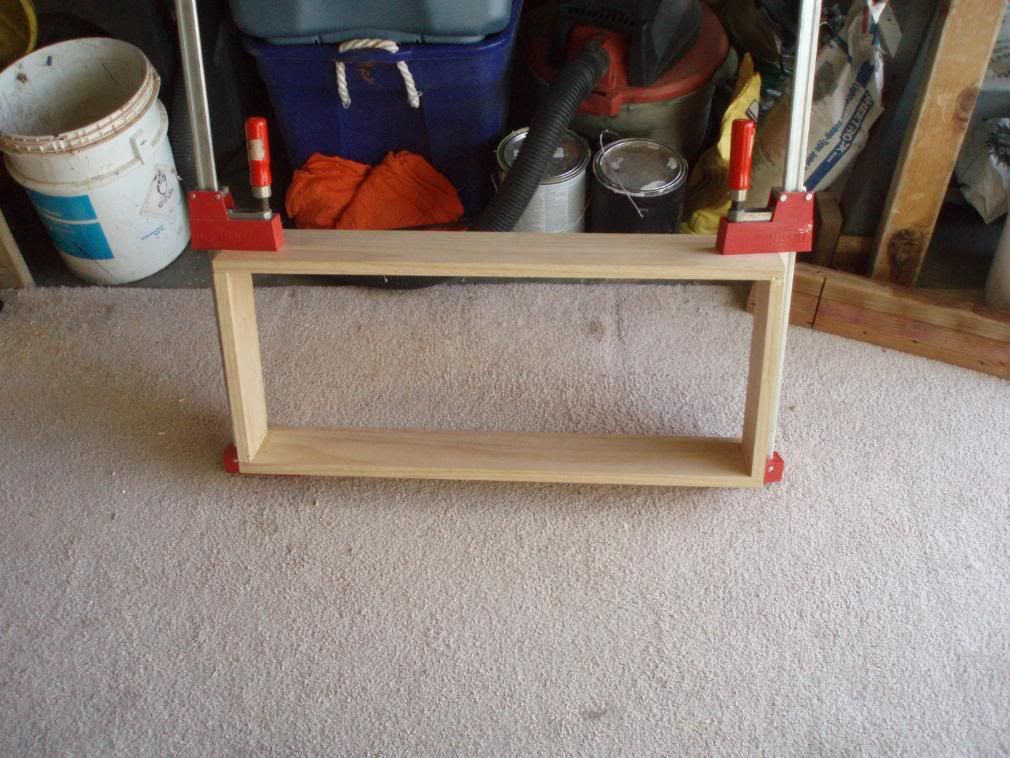 For lighting I went with a T-5 fixture from Lowes for $20!!!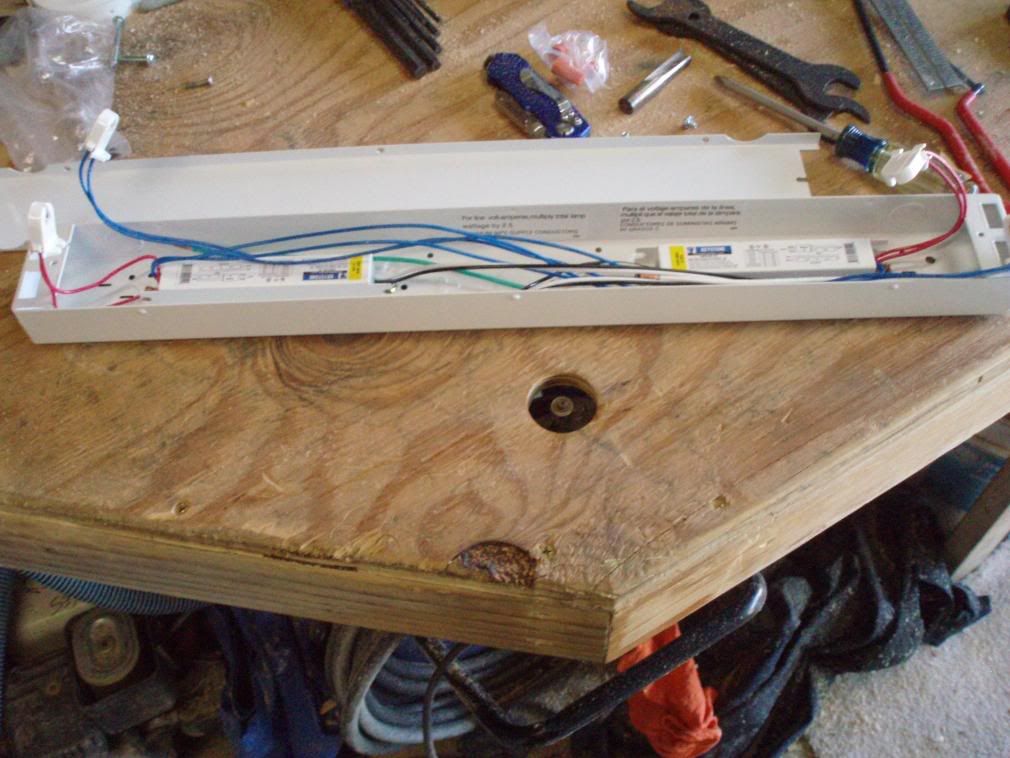 A test of the lighting. I'm using a 18000k bulb and a blue acitnic bulb. Before everyone jumps on my case about the bulbs and fixture, Yes I know that these are HO bulbs and the fixture is not HO. The electronic ballasts are only rated up to 21w and the bulbs are 24w bulbs. I consulted 3 different electricians and they all said as far as safety its fine. They said the only problem would be that the ballast may not put out enough power to start up and maintain the bulbs. Well as you can see from the test, they start and I can't imagine ever needing brighter light for a 29g
I used a router to round off all of the edges as my stand has rounded edges and wanted them to match.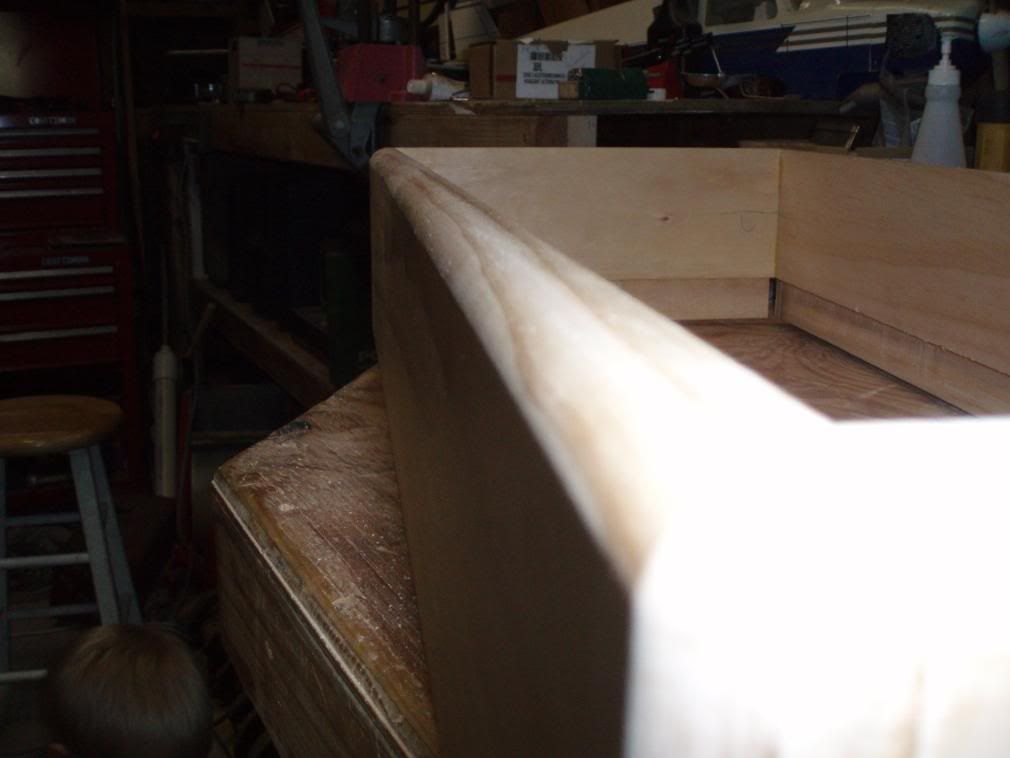 I put it all together and used some would filler to fill it all in.
After all of the assembly I cut it to make the door.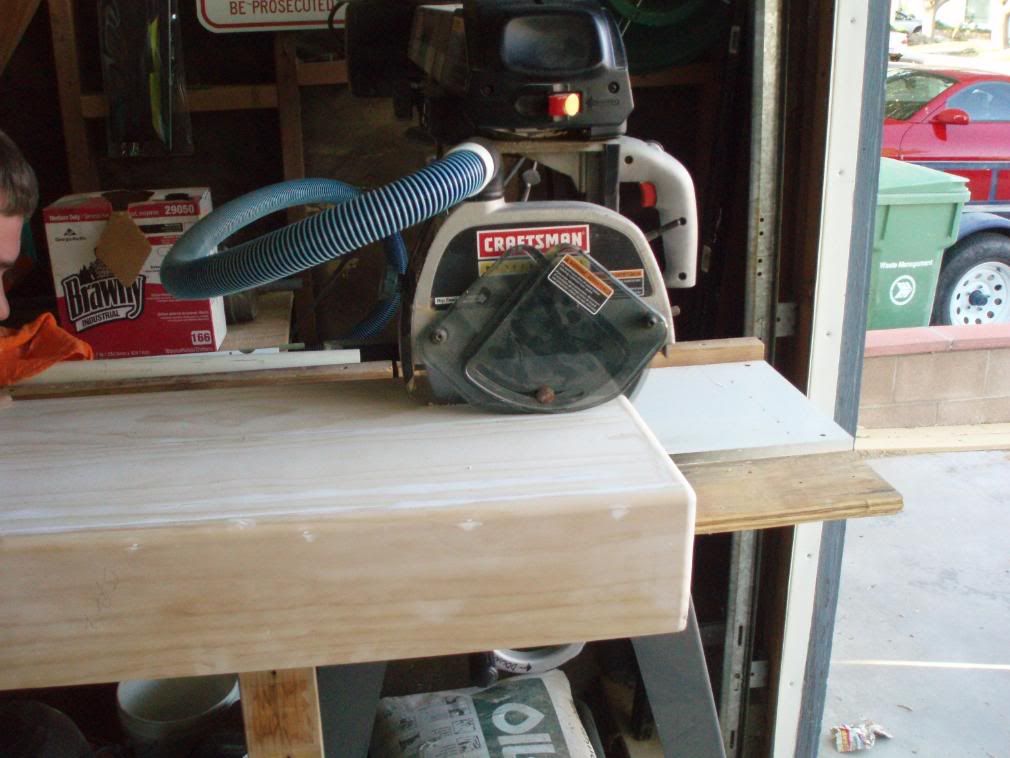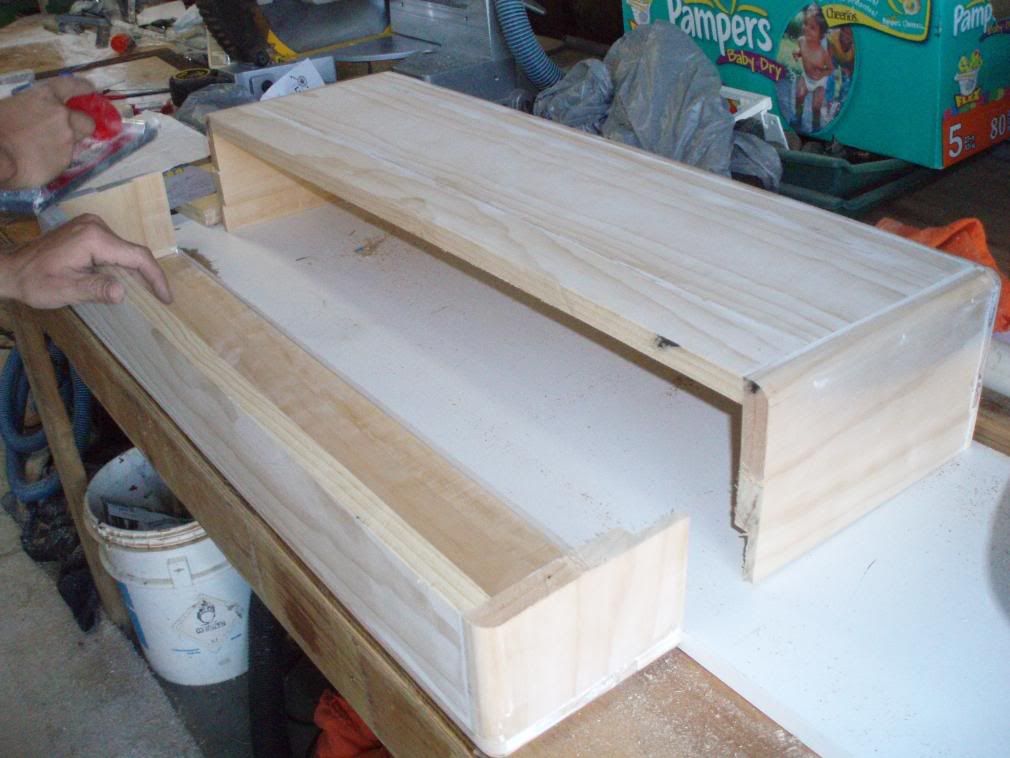 On went the piano hinge for a test fit. I had to trim off about an inch of the hinge.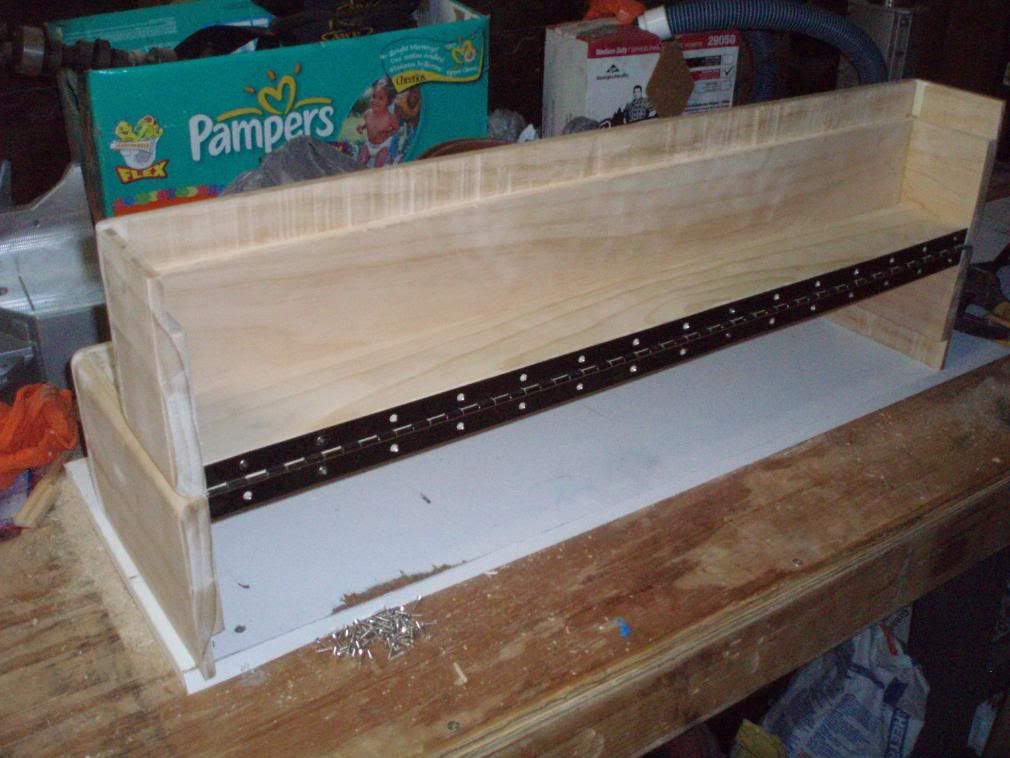 Test fit of the lights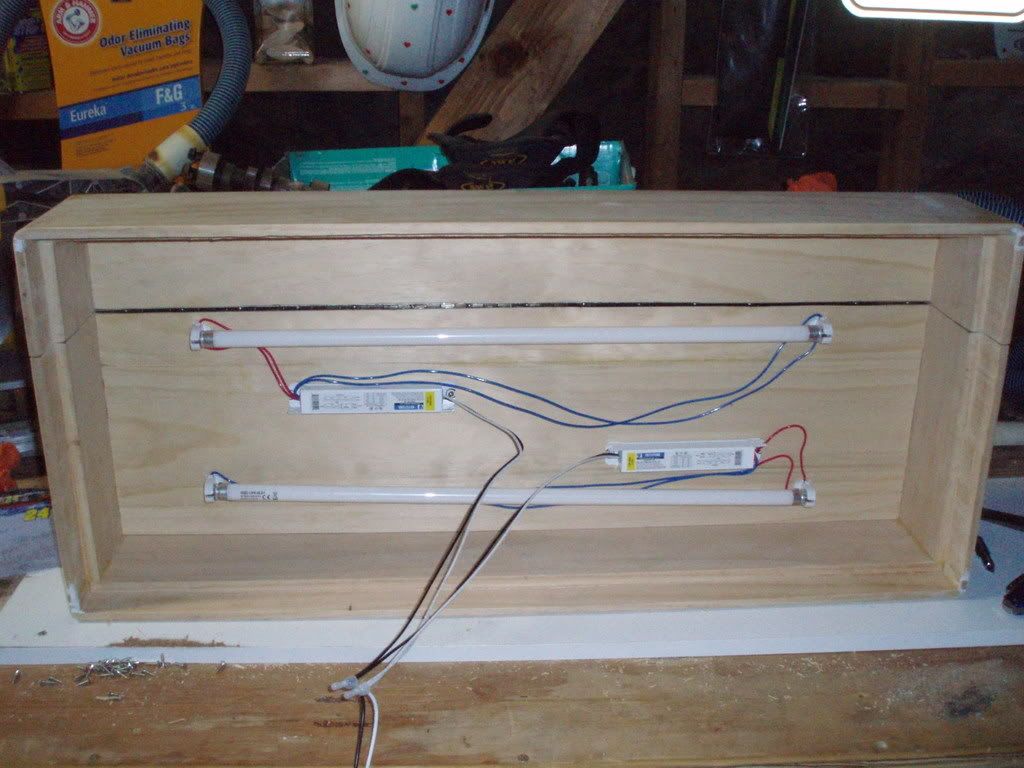 On went the sealer primer.
Then one of many coats of black textured paint to match the stand.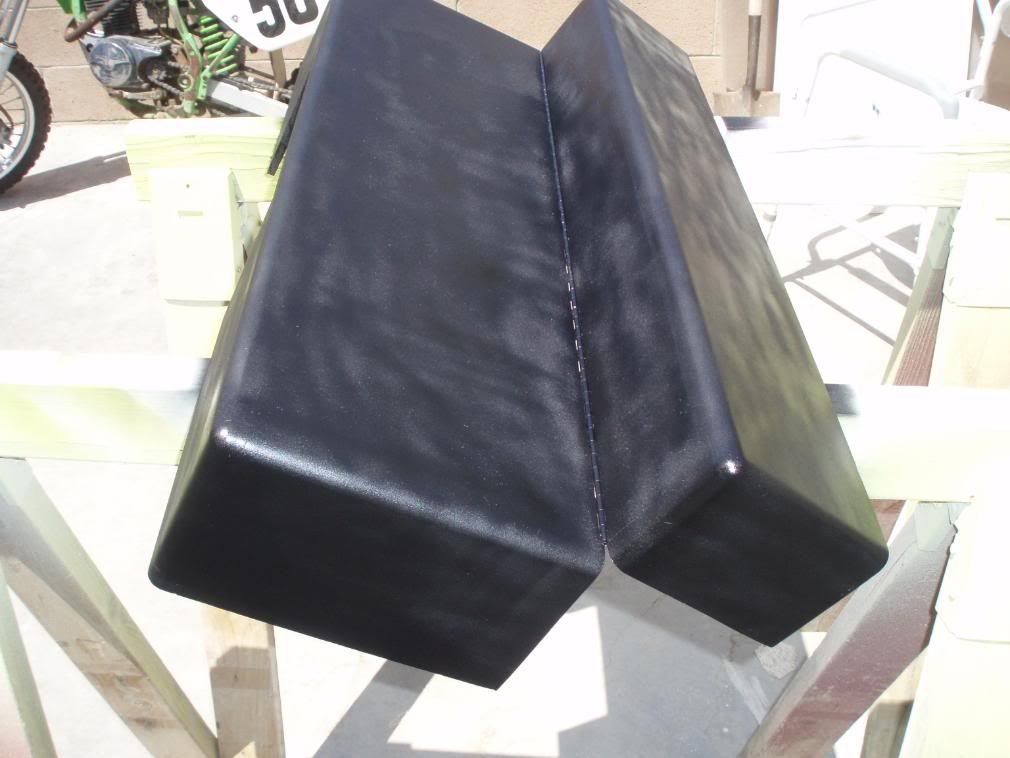 I painted the inside a high gloss white exterior paint to really reflect the light. Originally I painted the hinge along with the canopy hoping the paint would stick, it didn't. So I've since stripped the hinge back to metal and I actually like it better.
I'll have pictures of the hood on the tank very soon but unfortunately I'm more concerned with dealing with the case of Bloat that hit my tank when I got home. Wish me luck with the Bloat.
Oh yeah, in case anyone is wondering, I've already ordered my water-proof end caps and standoffs, so they'll be on soon. I've also purchased a glass lid to help prevent evaporation and humidity inside the hood.
Let me know what you think, this is the first wood-working project I've done since high school. :thumb: