Discussion Starter
·
#1
·
Hello there,
I have a 75 gallon tank, with 8 or 9 Dicus fish and natural plants, i use a canister filter.
I recently noticed that one of the Discus stopped eating or appeared to lose apetite, it got weaker and weaker till it died.
Another one stopped eating then appeared to have something like a sore on the fins, unfortunately i caught it late so it died as well.
Now the real problem is this, the fish have something like white threads coming out from parts of the body, like in the head around the gills, or on the upper part of the fins.
I used parasite special from Wardley but it didn't show any improvement as i couldn't stop the carbon filtering.
I read tha some ppl suggest salt bath so i started it today.
Does anyone have an suggestion for the problem with my fish?
Here are the pictures, apologies for the quality:
This is the best shot i got for the white pimple/thread: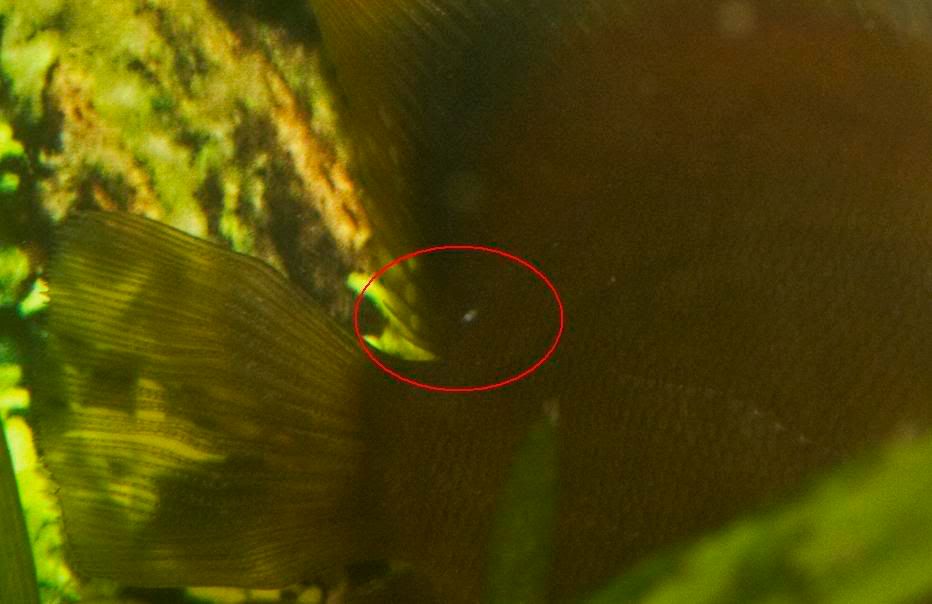 This is one of the fish, in a quarantine tank, after the parasite special and the salt bath, the white thingy disappeared but his fins are so weak: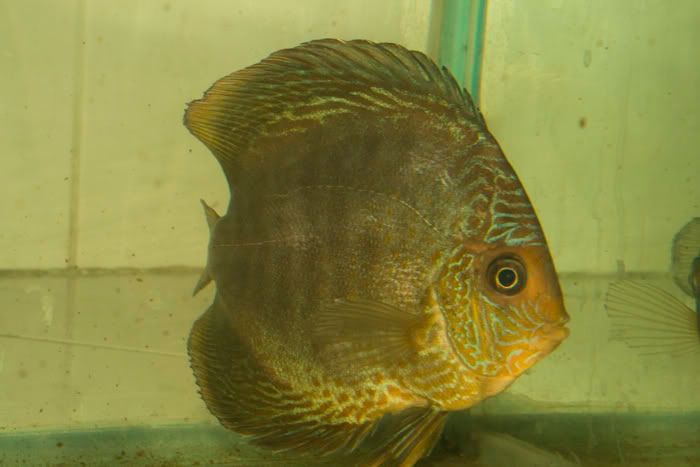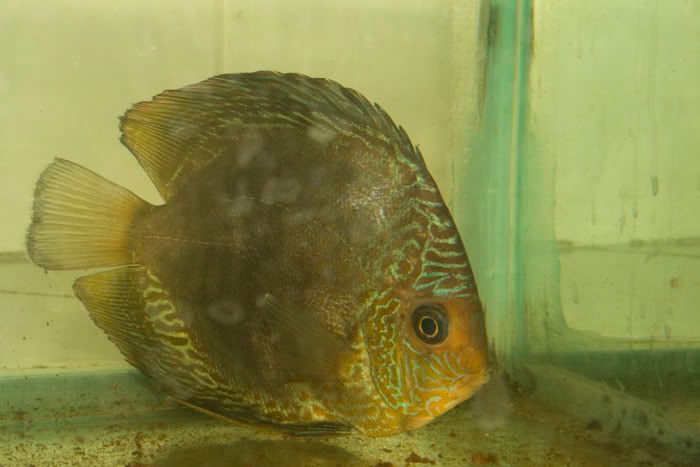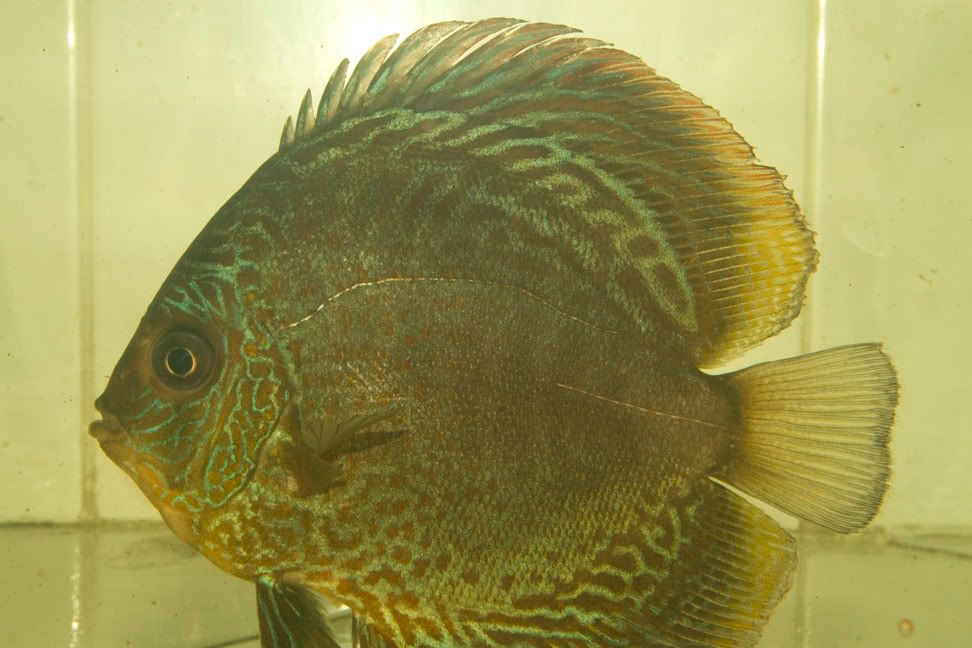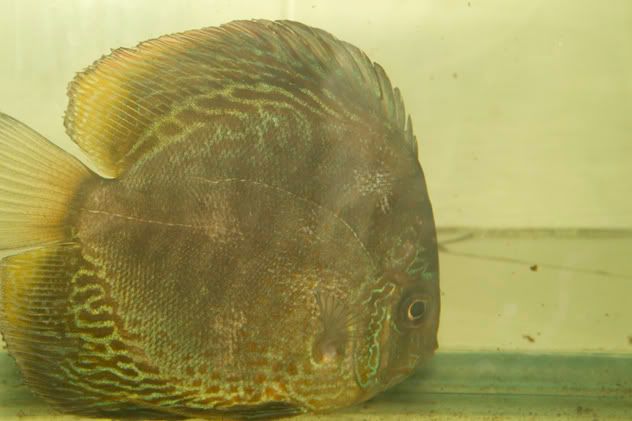 I also wanna ask a question, i always notice something more like waste or dirt on my plants, is it a normal thing or is it some sort of algae?
Does it have anything to do with the Discus problem?