Discussion Starter
·
#1
·
hi...thanks for looking
I purchased 13 demasoni a week ago and put them in an empty thank that had been cycling with fish for about 6 weeks
a few days ago I noticed one of my dems had torn skin around its mouth and face...and I thought "they are dems, this is normal" (this was the biggest fish in the tank, and the dominant male)
as the days went by it seemed to get worse and worse, until almost his whole face was torn up.....
at that point I thought "this is a little excessive to just be aggression" so I looked around to find the one he had been fighting with........but every other fish in the tank was fine...no torn fins, no torn skin...nothing.....so I continued to monitor this fish...it became very sluggish....not moving much...
today the torn skin on his face was so bad that I decided to take a picture of it to post here to find an answer
here is the fish in question about 1 hour ago (at this point he was close to death, lost all his colour etc.):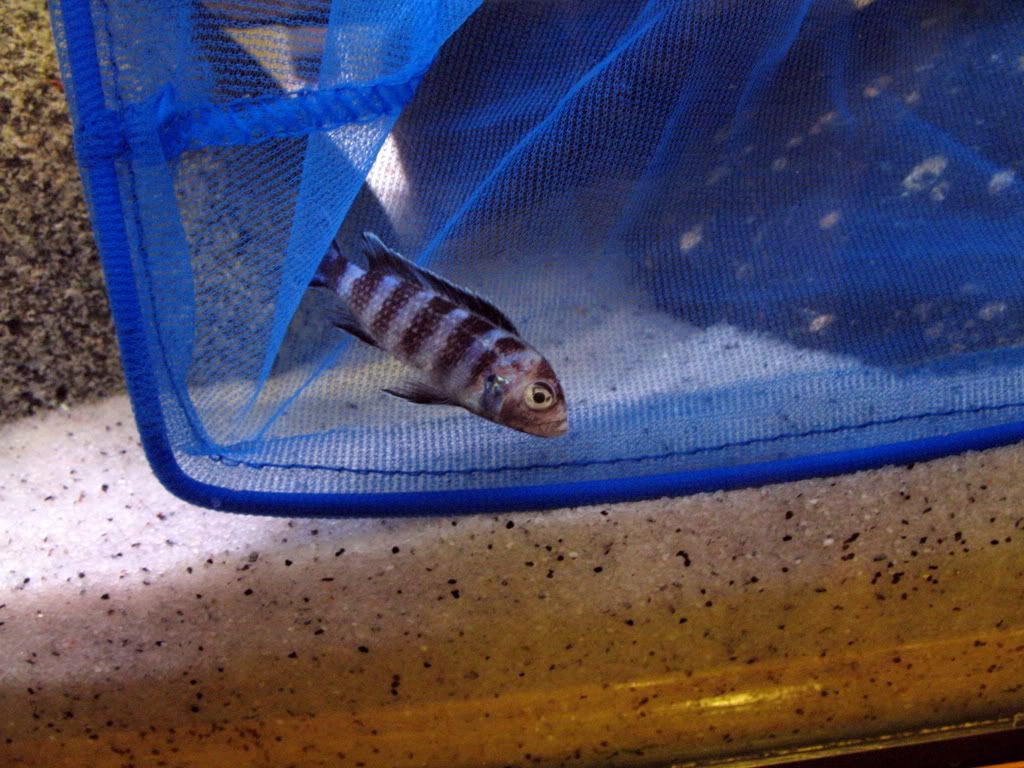 20 minutes after taking the pic...he died...so I took a better pic of him: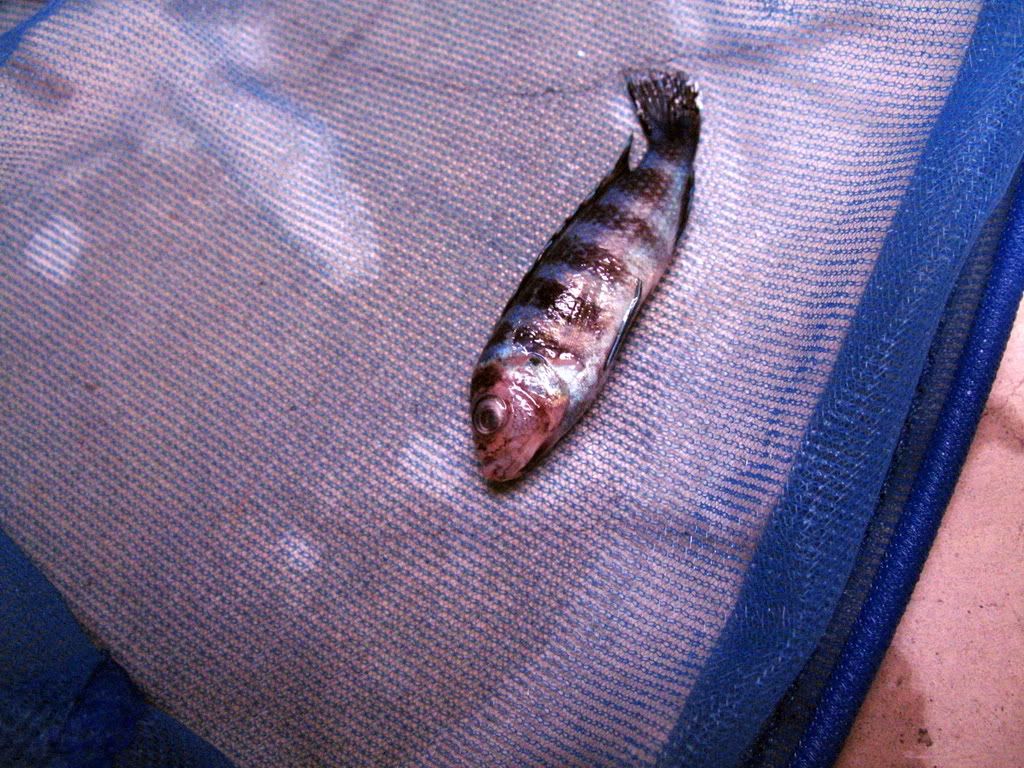 does anyone know what could have caused this????...should I be worried about it being a contagious disease????...right now all the others are fine.....active, eating, fighting...
...............
ok..... now I have another problem (lucky me
)
one of the dems has had a deformed fin since I bought it (at the time I didn't notice)
as far as I can tell it has no movement of this fin....
I also noticed that it has a brownish patch starting right behind its head around the pectoral fin going under its body almost up to the other pectoral fin.
you can kinda see what I mean in these pics: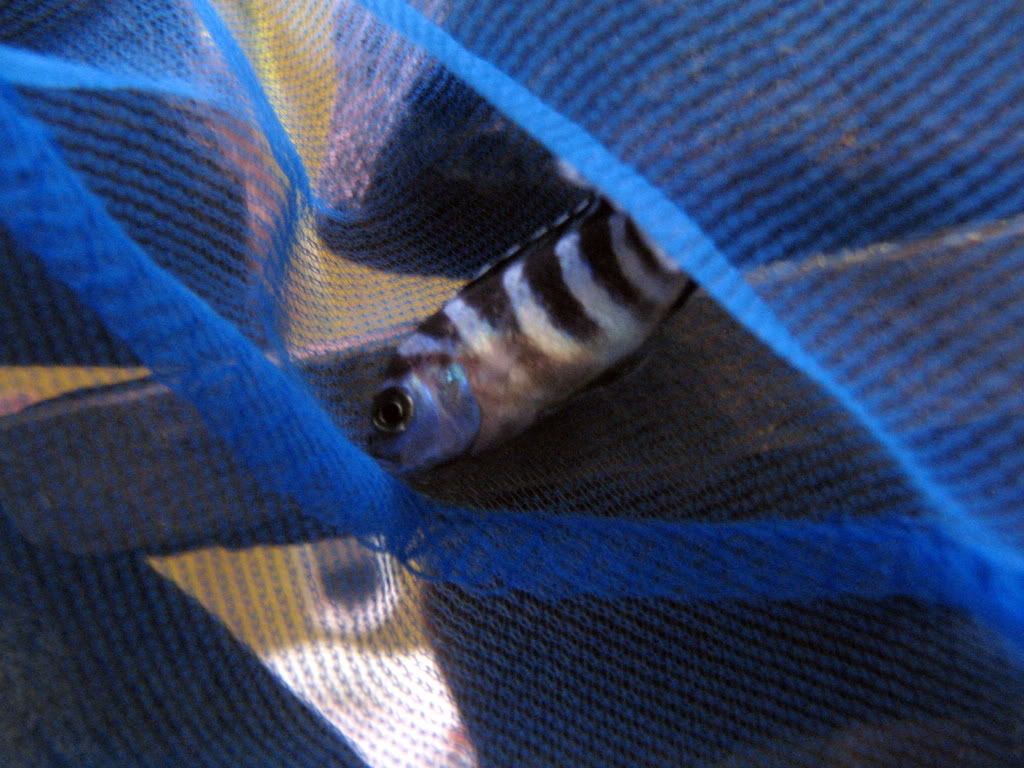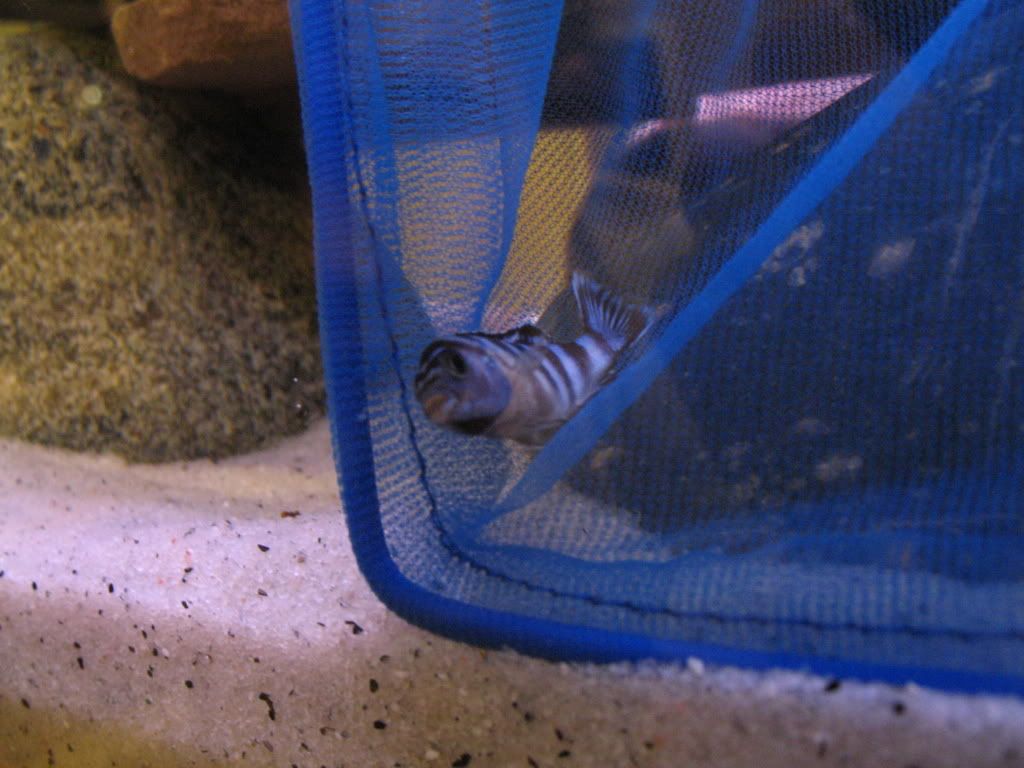 this fish is currently still alive....but it doesn't look too good....it is basically swimming in jolts and flying with the current.....my guess is that it will be dead by the end of the night....I'm not sure what made this suddenly worse...but hopefully someone can tell me
here are the answers to some questions I know I will get asked:
Tank is a standard 36" 35g
parameters are:
Temp: 80 F
pH: 8.2
gh: 180 ppm
kh: 250 ppm
nitrates: 20 ppm
nitrites: 0 ppm
ammonia: 0 ppm
tankmates:
12 (soon to be 11) demasoni.
2 small albino bristle nose plecos
Feeding is: NLS exclusively
maintinance: 30% water change and vacuum once a week (prime and a little bit of aquarium salt added)
thanks for reading my post.....and thanks in advance for any help you can offer