Discussion Starter
·
#1
·
Hi guys!
I line breed FM's and many people ask how do I know which ones to keep.
Today I had some time to take some pics of the 2 fish I culled out of about 40! These are the only 2 keepers!
The other fish will have great colors when they mature but I assure these 2 will be much better!!!
Here are the pics...
random shots of the group...7th generation...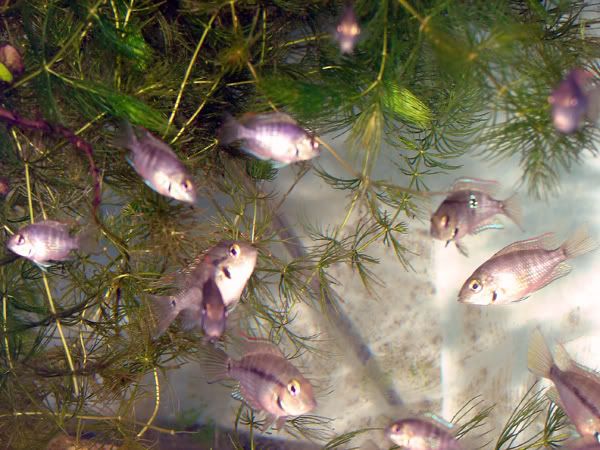 Here is the keepers...
note the color intensity and black markings on fins compared to group shots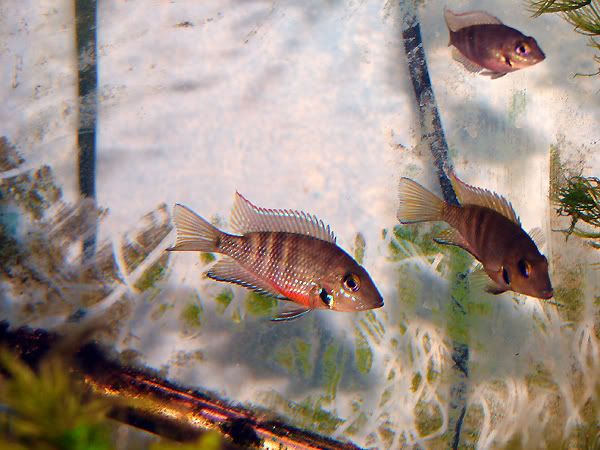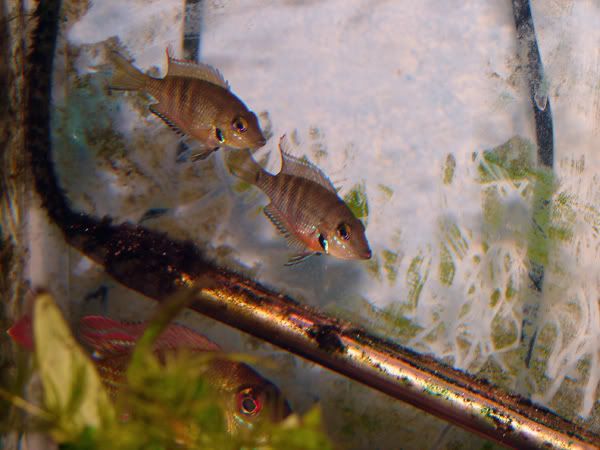 Pics don't do them justice as my camera is limited compared to DSLR shots.
I do think it is obvious though how these 2 fish stand out from the crowd.
Did you notice the fins are marked differently? Or that the belly/throats are colored much more?
I would like to mention that all these fish shown are from one brood/hatching.
They are also all the same size(within 1/2 cm)
These fish also were spooked by me and the camera. If I was able to take tight shots 20 minutes from now they would have darker colors yet!
Culling like this is the only way to isolate the strongest fish that color up the best. I can't wait for their displays this winter as these fish are just under 1" TL.
Don't forget to join the
ACA