Discussion Starter
·
#1
·
I've had two pairs of WC 'Lamprologus" brevis for around 18 months. They've bred and seem healthy.
I noticed the bottom jaw of one of the males started turning black around 8 to 10 months ago but it didn't seem to bother him. I started noticing a growth on his bottom lip a few months back and treated with Melafix and Pimafix in hopes it would clear it up. It didn't. I removed the growth with a scalpel a few months back and treated with Melafix. The black never went away and the growth has returned, it's fleshy and whitish and when I removed it, there was blood being delivered to it.
I have both pairs separated in a Q tank (in hopes they'll breed again) and am treating the tank with Melafix and Pimafix. They've been in there two weeks and other than nobody eating too much they seem fine. Until today... I noticed the male with the growth sitting on top of the pre-filter of a power head. I thought he was dead as he didn't look good but when I went to pick him out, he swam down to his shell and hid. I just went down to check on them and there he was again, at the top of the tank near the heater.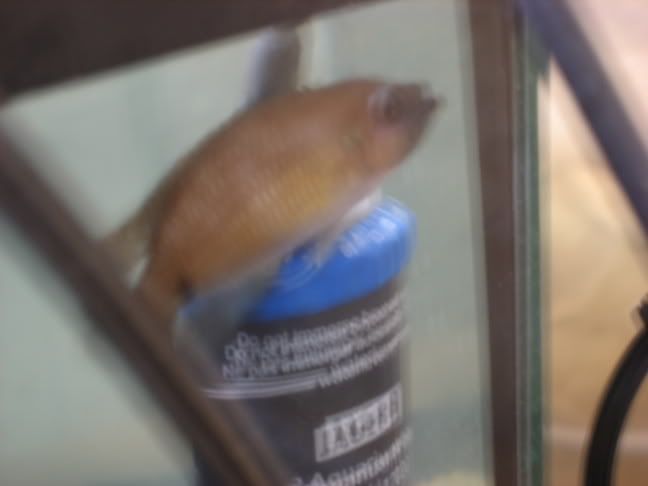 It's taken me weeks to get a half decent picture of this growth... I've never seen anything like it and it doesn't seem to respond to Mela/Pimafix. I'm also afraid he may not be long for this world...
Unfortunately, this is the best I can do..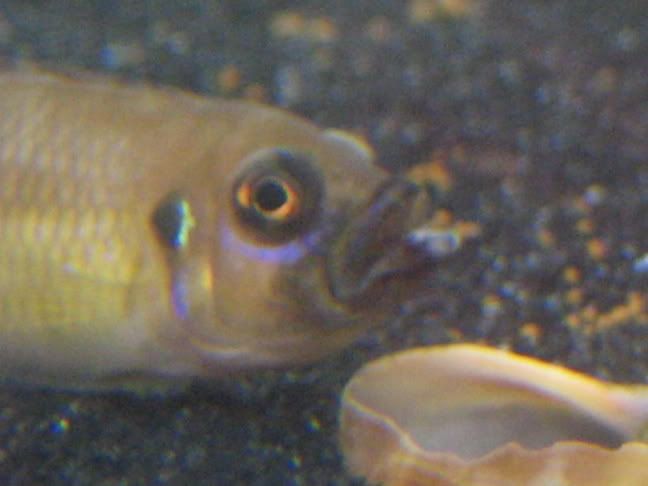 All that black around the mouth and face is not normal and is a direct result of this growth. I've scoured the Internet looking for a diagnosis on my own with no luck. I've ruled out Columnaris due to the length of time it's been present and Lymphocystis because there are no other growths nor has it spread to any other fish. Tricky illnesses seem to baffle me, I'm hoping someone has seen this before.
Tested the water this morning... all numbers are good... pH 8.0, Nitrite & amm. zero, water could be a bit harder at a gH of only 8 but isn't related. Feeding is normal. NLS once a day.
Any suggestions?