Discussion Starter
·
#1
·
I bought these off of aquabid as a group of 12 Lake Victoria Hap. 44 fry from a local hobbyist here in Michigan. I sold off a few extra males and now have three males with 7 females. After doing some research and looking at photos of Hap. 44's, I'm really not sure what these are. Of the three males, 2 of them are showing darker color with redish fins, and the other male is showing more orange. Any suggestions as to what type Victoria hap these are? and whether the different males are the same species.
Here are the 2 different colored males:
This is the orange male with a couple of females
Here is the darker male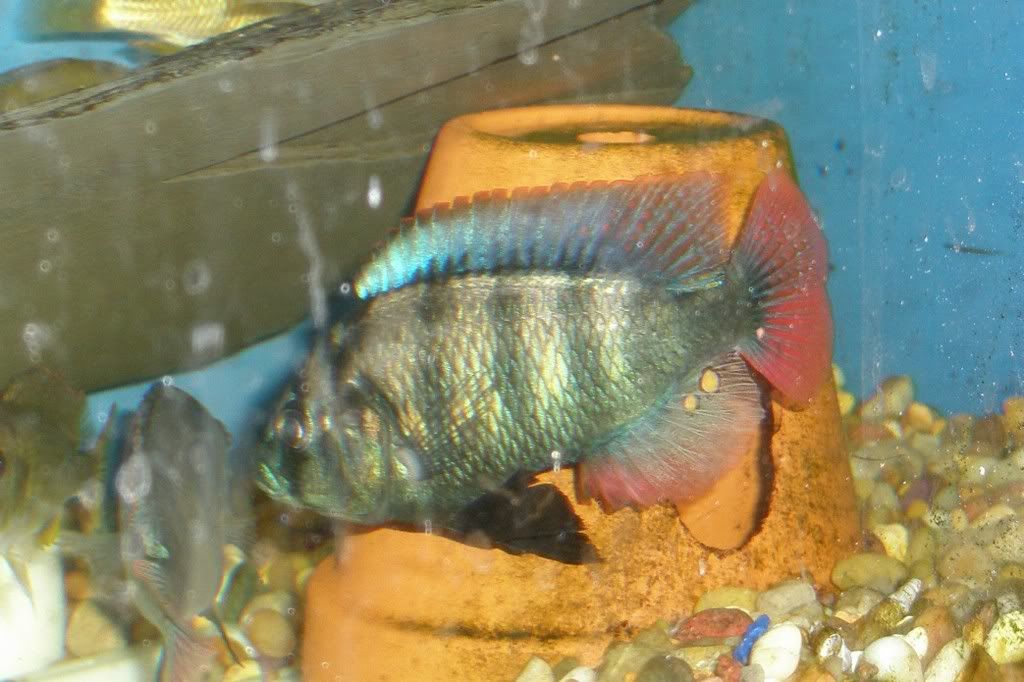 Any help in identifying these is appreciated.
Thanks,
Paul