Discussion Starter
·
#1
·
As some of you may know… I've been in attempts to breed Blue Dempseys for quite some time. I'm being extra anal to grow out groups of Blues to get my breeders… I have been very selective as to what standard JD's I spawn to make Blue Genes… I've been very careful when selecting the Blue Genes I will use to spawn… I'm being as cautious as possible to avoid inbreeding and am working with as many 'lines' as possible…
So after two years of all of this...
I finally have a pair that will produce hardy Blues!!!
I have spawned Blue x Blue in the past… which did produce baby Blues… but they didn't survive long (10 days). I'm very excited to have finally put my first pair together…
Yea me!
...and of course pictures...
Both Parents & Fry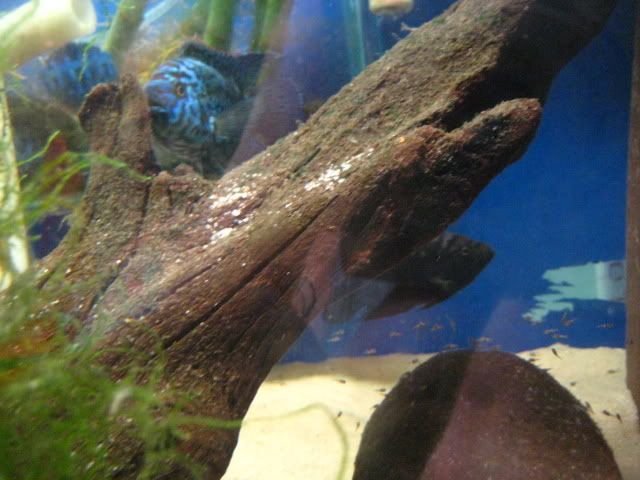 Ormed #2 line (aka Hollywood) male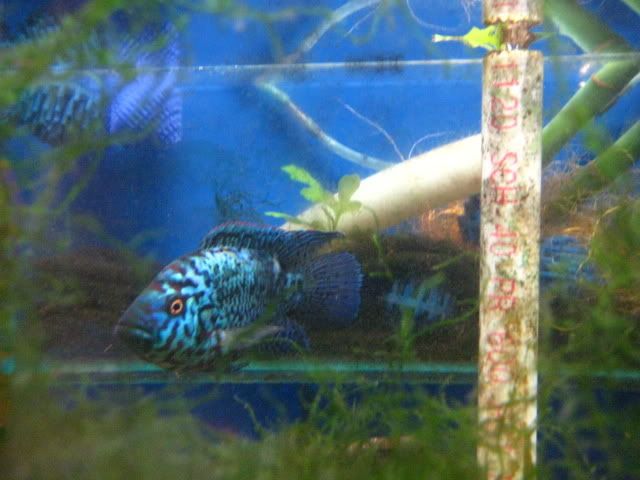 Rapps male x My Best Female = BG mother w/ Fry
Their tank (Blue male is at the top left of the overflow)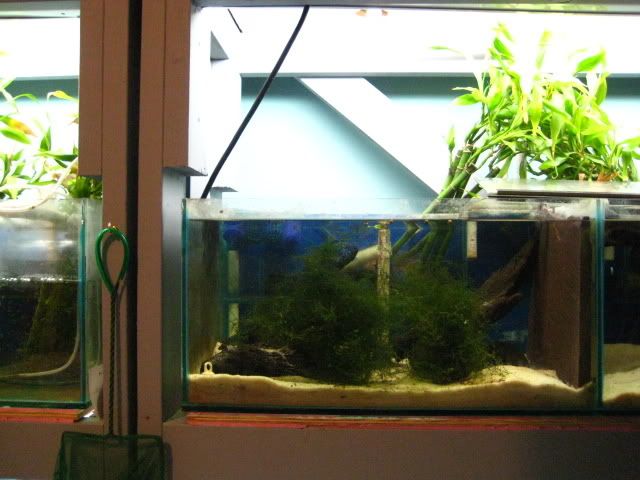 A lucky close up of the Blue male