Discussion Starter
·
#1
·
I set my tank up last night and used the Phyton no spill to fill up with room temp water. The temp in my house is 73-74 and the digital thermostat is within a foot of my tank. I have my Hydor ETH200 set at 84 and for some reason the Hydor wont turn off.
I though I had some cold spots on the left side of the tank so I set up a maxijet 1000 power head pointing towards the left side of the tank and the Eheim intake.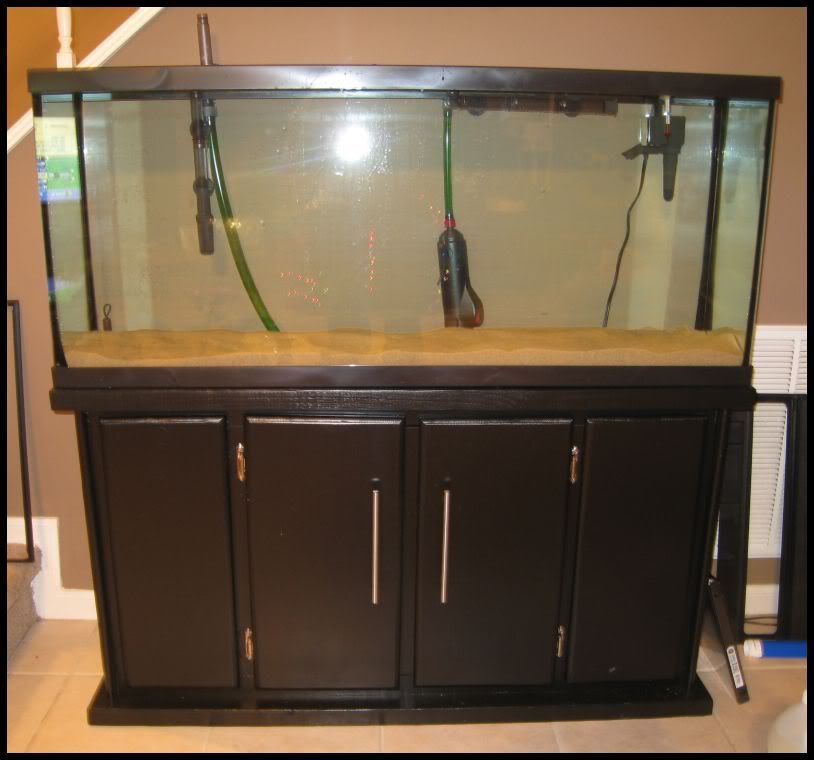 *** been running the power head for 4-5 hours and the Hydor is still constantly on? I lowered the temp on the Hydor to see if the red light would turn off and they Hydor itself would turn off and it did. I have a mercury thermometer and its exactly the same temp on the left and right side of the tank so theres no cold spots.
I know it cant be good for the unit itself to be on all the time. The ETH200 is rated for I think 53 gallons but I did a google search before I bought it and theres many people running it on a 55 gallon without any problems. Im wondering if I got a dud or if I need the ETH300?
Anyone elses Hydor constantly running?