Discussion Starter
·
#1
·
Ok so i run a 75g mbuna tank and the constant cleaning and replacing of HOB filter pads and lack of actual results has annoyed me. The noise is enough to drive anyone insane when they are trying to fall asleep so *** given up fussing with them. Its time for a sump with high mechanical capabilities. So i pulled out a empty 10g and ripped out the old trust brain storming tool every DIY'er should have.... google sketchup.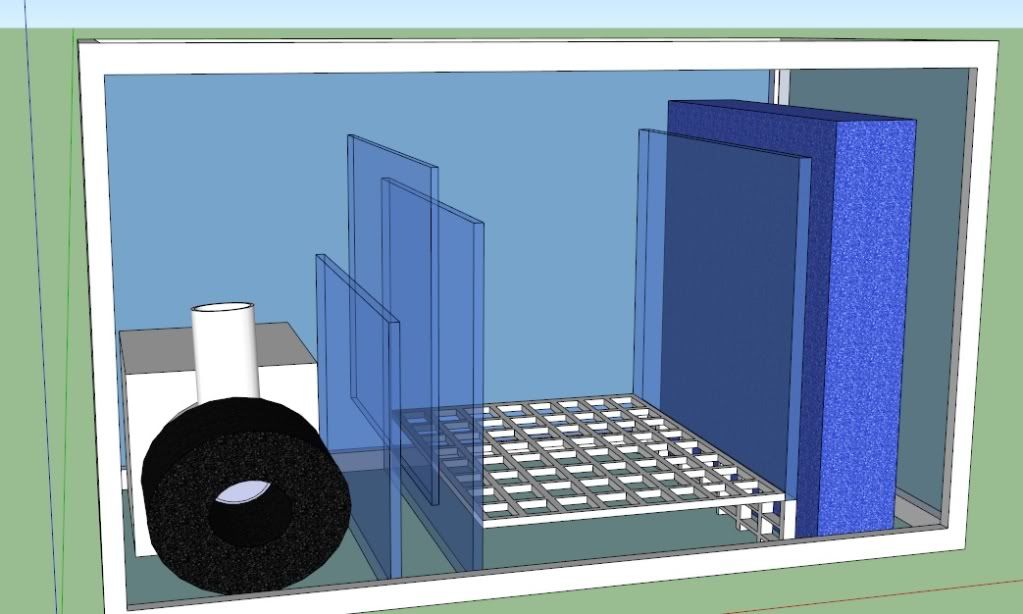 The empty basket will have 1-2 gallons of bioballs in it. The blue thing tot he right is a 2inch thick filter pad. Havent decided on PPI density yet. Mag 7 pump.
Am i on the right track? How do i find out how much water can evaporate before it runs dry? Will there be enough space to deal with loss electricity? Must be some type of math to figure this all out lol.
thanks for any help guys. Even if its to call me a moron all suggestions are welcome