Your pump will do fine with 3/4 PVC. Regenerative blowers are completely different beasts.
A loop is the best choice. A huge benefit from the loop is that adjustments to one valve will not affect all the others.
Use some type of flexible hose to connect your pump to the loop. This will eliminate any chance of vibration noise etc....
Purchase plastic pipe hangers ---this will make your project much easier to install.
Glue is not absolutely required for lower pressure apps but I still like to use it anyway.
Calculate where/how many valves you want and install them, then clean out all debris before before putting up the pipe. Add several spares --- now is the time to do it :thumb:
Use standard Schd 40 PVC pipe--the thicker wall vs cheaper pipe allows you a better chance of installing your valves properly. Some folks just drill (I'm a drill & tapper :roll: ) for 1/8" NPT valves an
R
drill bit is recommended--a 21/32" bit will work in a pinch for a very tight fit or a 11/32" for a slightly sloppy fit.
With hangers: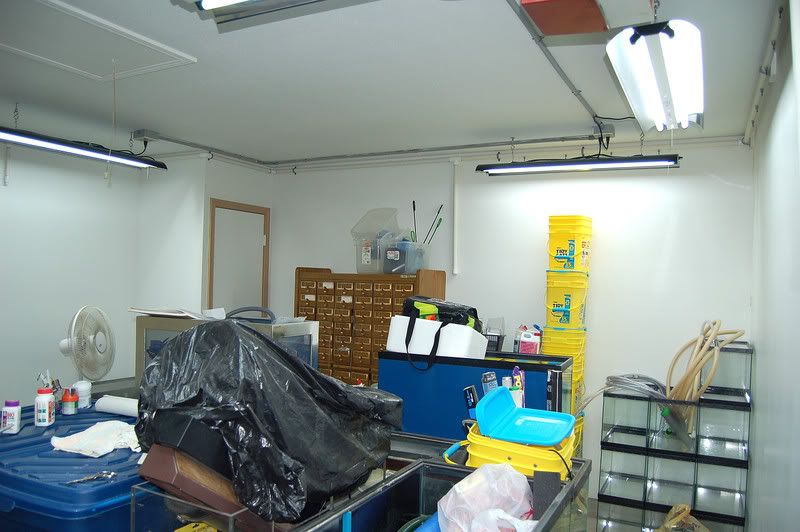 If you've got a sink/work area, drop a leg down with a ball valve. Hook up some flexible tubing and use this to help you when you're bagging fish etc..... 8)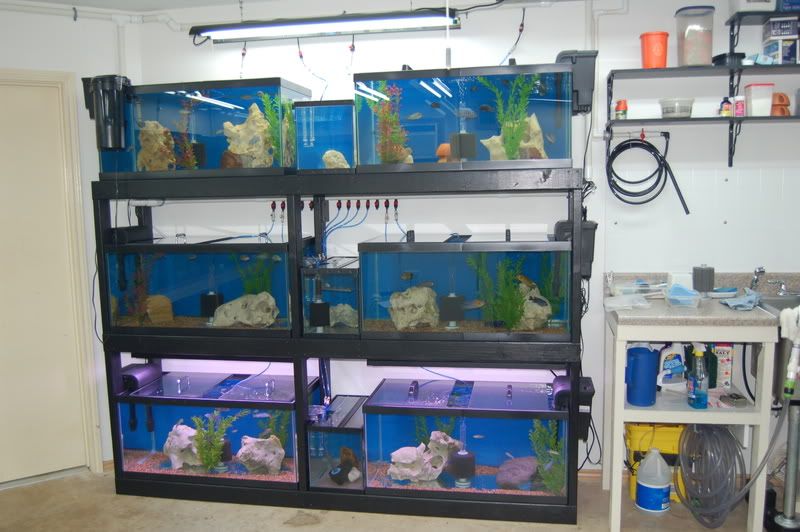 HTHs