Discussion Starter
·
#1
·
So Aside from the fact that Im now going to be moving in the next 2-3 months as opposed to 2-3 years my wife has put a HALT on my stocking of my 150gal tank I figured I would post a few photo's of what I got going on.
This first photo is the one that inspired me to even post a pic in the first place. Its one of my Chinese Algae Eaters and I see him resting on my Anubias 3-4x a day.
Next is a Random shot my Red Top Cobalts with my Lone Demasoni in the Background I had 12 Dems but then had a Nasty Water Chem issue and lost all but 1, and in light of the Halt its hard to Sneak inside.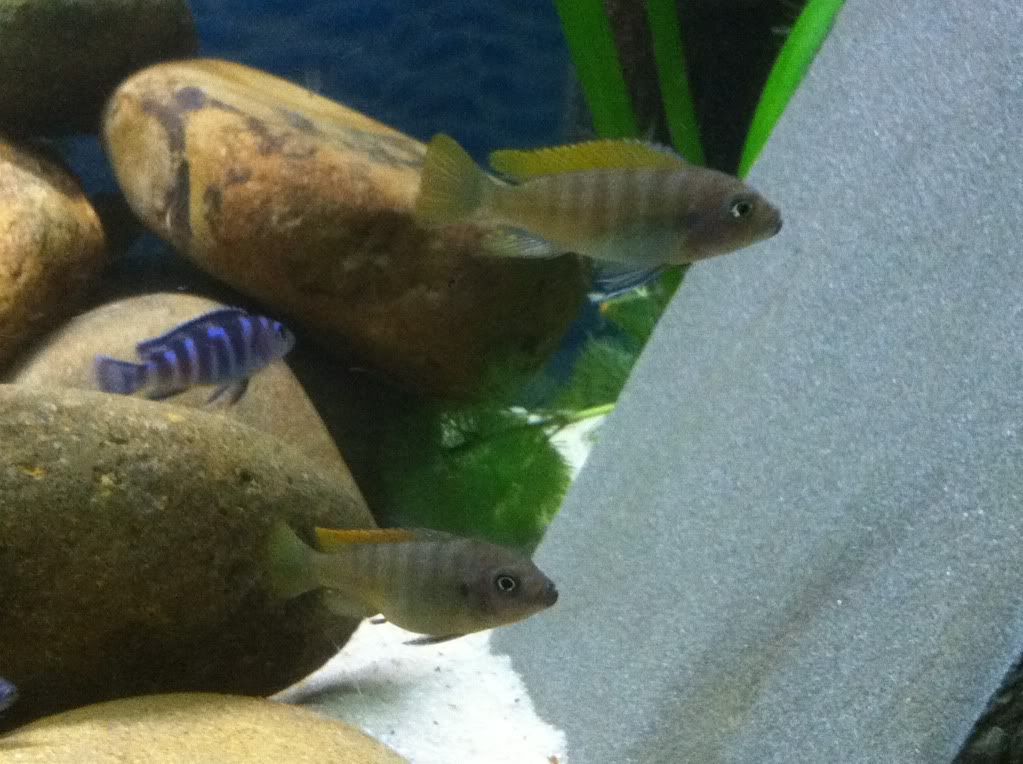 There is a Local girl in the area who breeds BlueBerry Cichlids, I didn't get the best photos of my biggest or most Vibrant but the ones that allowed me to snap a photo of them.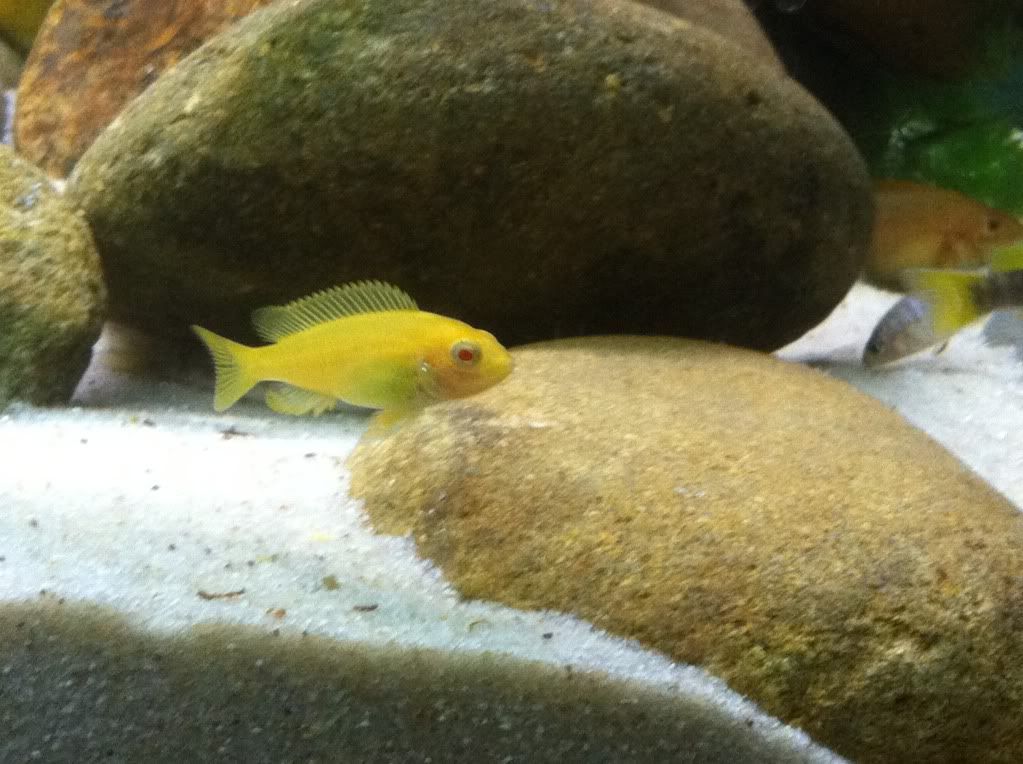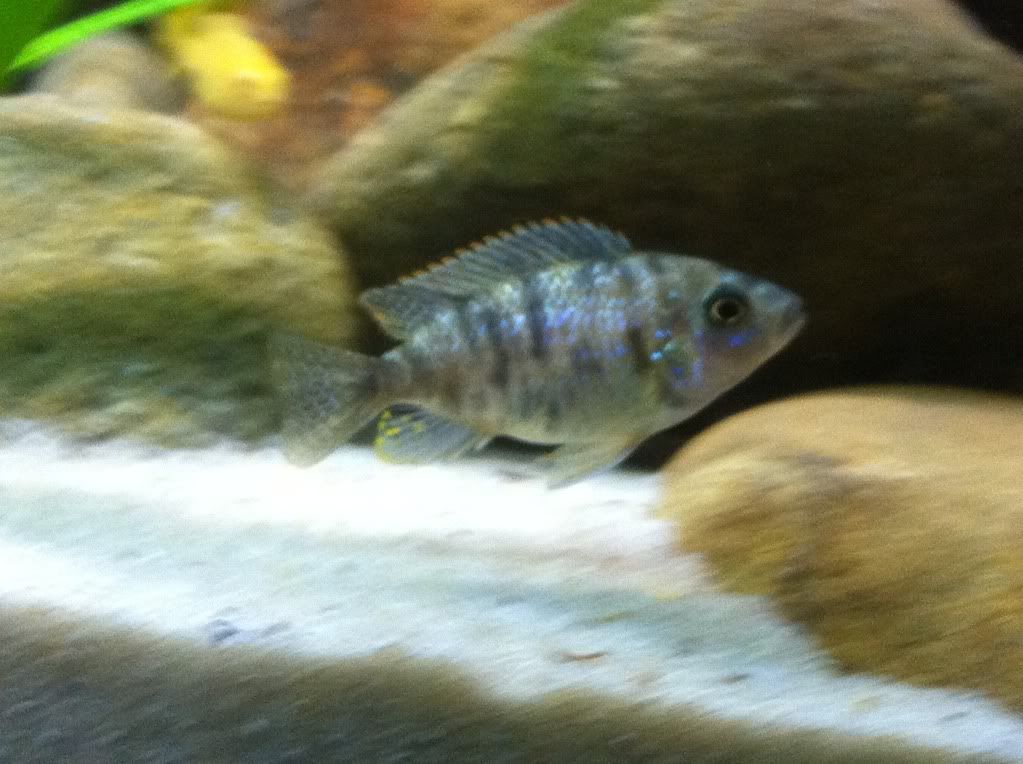 Lastly is these Bulb type plants that I picked up on a Whim from the LFS, I HATE what fake plants look like and I was trying to go with a Less of a rock quarry with fish in it, with that said I am looking at throwing quite a few more rocks in. EDIT Should Add that I have about 20pc of rock behind those bulbs.
Anyways these Bulbs started a week and a 1/2 ago about 6 inchs long, now they go all the way to the top of the water level, and within a day or so I am looking at starting to trim them.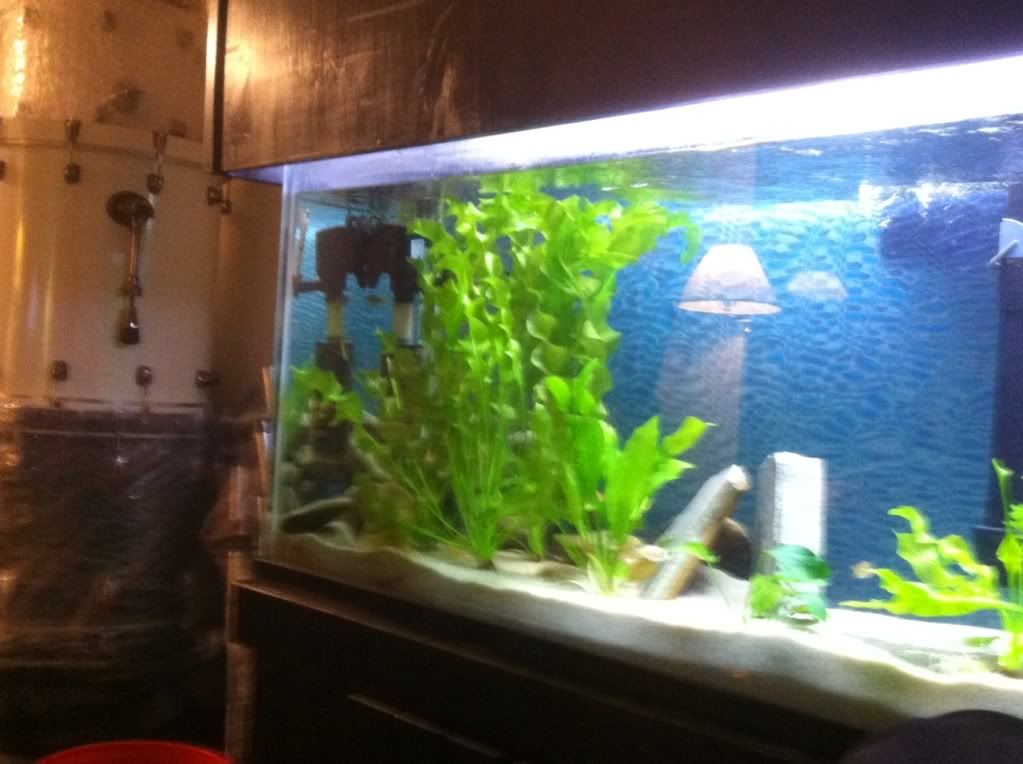 Anyways I hope you all enjoyed it.