Discussion Starter
·
#1
·
Hi everyone!
I have recently set up a 77 gallon malawi mbuna tank. So far the inhabitants include:
3 Aceis
3 Yellow labs
8 Demasonis
I'm running it with a magnum 350 and an aquaclear 50 (200). I have a power-glo light in a cheap marineland fixture that came with the tank. I have no intention of switching fixtures, as this one works fine. The temp fluctuates between 78-79 degrees.
Here's some pictures: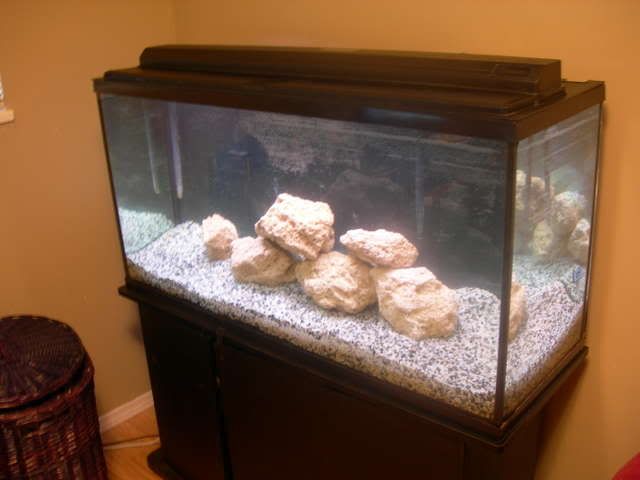 This is a picture of the newly setup tank. You can see the rock formation.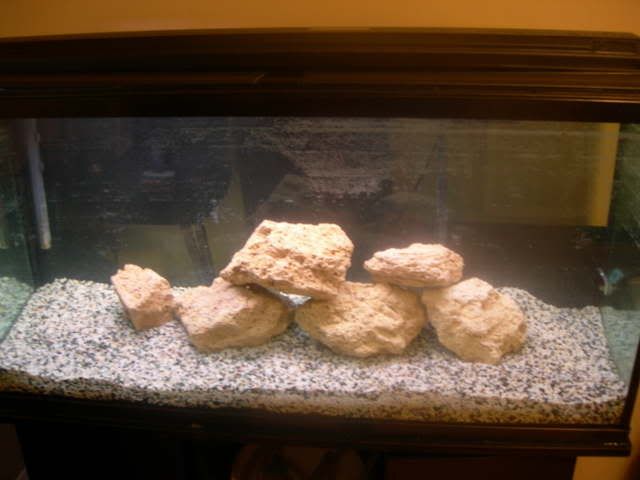 That's a picture of a Yellow Lab and an Acei.
I don't currently have any pictures of my demasoni right now, but you can see a cool video of them being released and feeding here:
You may notice the little feeding accident. It's hard to hold the camera and feed them at the same time: I cleaned it up.
Would it be ok to get anymore rock, and place it a bit more like this?
http://www.cichlid-forum.com/phpBB/viewtopic.php?t=164159
I'm not sure about what kind of rock it is, and my LFS is out of it. Any advise would be great. I'm also in the blue about how much rock I need, but my fish haven't had any aggression problems so far. The demasonis are small right now, so they don't cause any trouble.
Also, which lightbulb is better: powerglo or coralife 50/50? I'm thinking of getting a coralife bulb. As well, I well be getting 11 more fish before my stocking list is complete: 6 msobos, 1 more Acei, and 4 more Demasonis. I would appreciate any advise/suggestions.
Thanks,
Trinidad