Discussion Starter
·
#1
·
I hope this is the right forum for this. I figured it would be since a lot of you out there build stands and have to deal with weight issues.
I'm looking to upgrade from my 29g tank to a 55g asap as I was misled by my lfs and severely overstocked it. I was thinking about putting the tank on a ledge that is in the entry of my apartment. so I have a few questions.
1: how much does a 55g weigh fully setup?
2: Does anyone think it will hold the weight? I'm 6'2 roughly 250lbs and I stood on it. it didn't even budge.
3: would there be issues because its a high traffic area? where the tank is now they have no problem. I have to walk past it to and from the living room.
Thanks for any input. heres a few pictures of the ledge.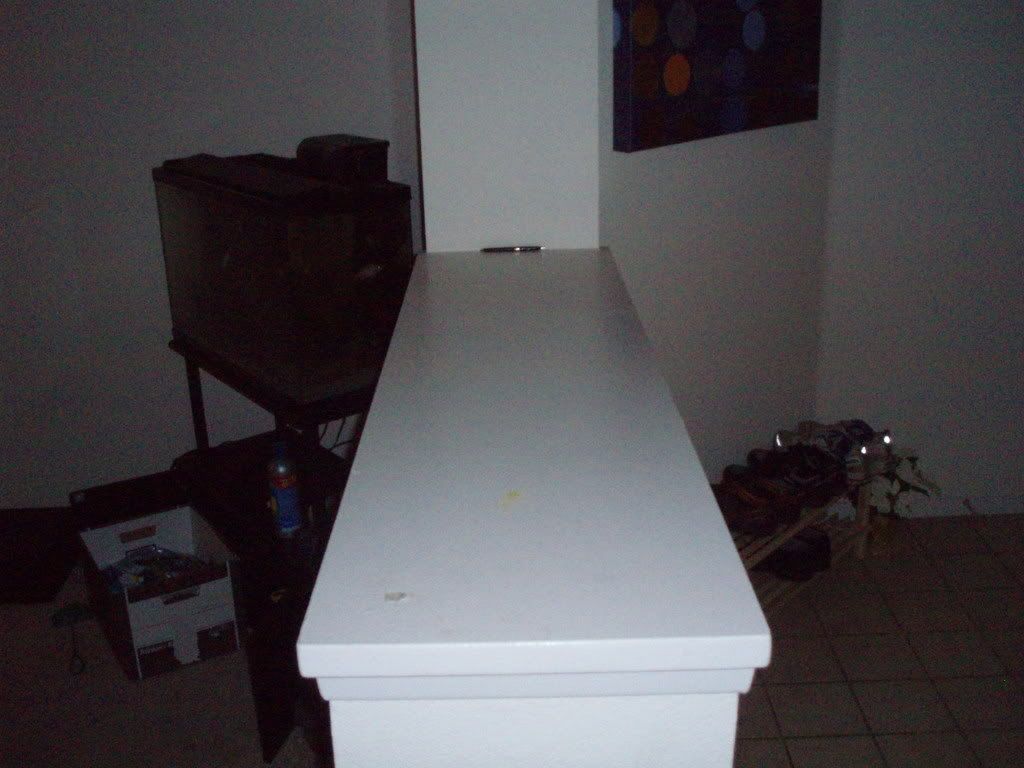 The top seems to be one large piece of wood, or maybe particle board, its hard to tell. I think that since i can stand on it and all of my weight is concentrated on 2 contact points rather than spread over the whole ledge like a tank would be it should be fine... right?
I really hope so, i measured it and a 55g would go perfectly there! there would be an extra inch on each side of the tank and about 2 inches at the end.