Discussion Starter
·
#1
·
5 x Elodea Densa
1 x Aponogetum Crispus
10 x Amazon Sword
5 x Twisted Vallisneria
5 x Hygrophylia Polysperma
10 x Mayaca Fluritalis
5 x Ludwigian Natans
5 x Hydrilla Verticiliata
5 x Echinodorus Latifolious
5 x Rotalla Macrandra
5 x Cabomba Caroliana
5 x Ludwigia Mullerii
5 x Cryptocoryne Wendtii
5 x Straight Vallisneria
10 x Sagittaria Natans
5 x Rotalla Indica
5 x Bacopa Monnerii
5 Eleocharis Parvulus (Dwarf Hairgrass)
Most plants mentioned are in this tank, the rest are in a 40 gallon that isn't ready for showing yet.
Open: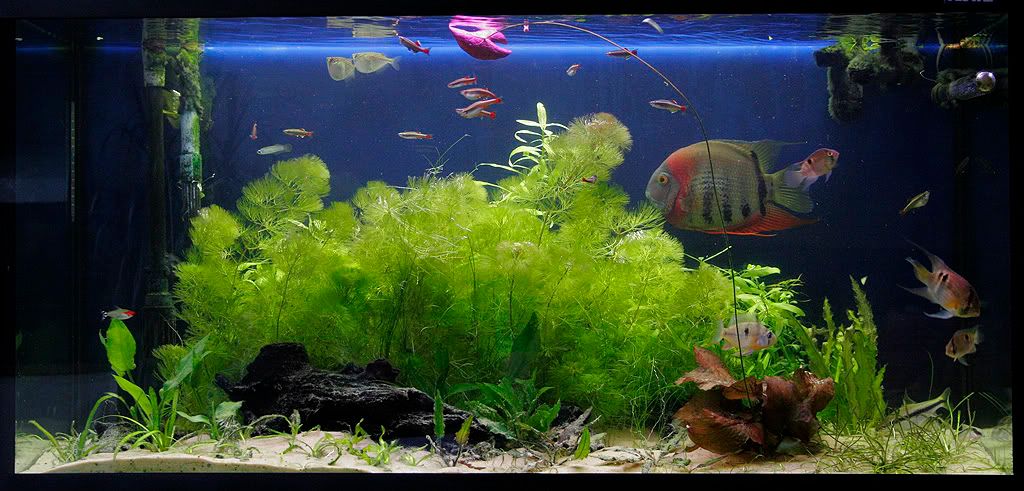 Closing up (evening):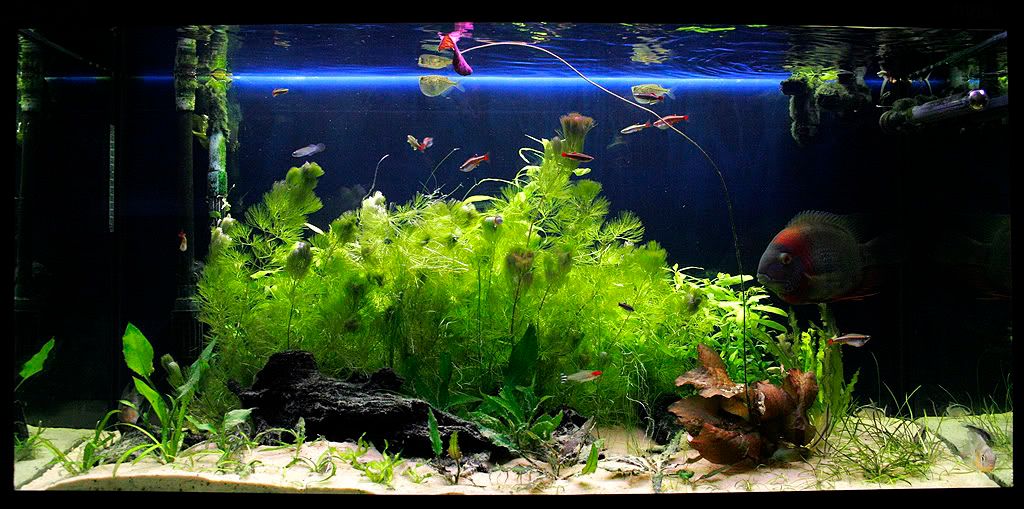 Lighting is <1WPG on a cycle as follows:
7am - 12noon ON
12-1pm OFF
1pm-6pm ON
6pm-6.30 OFF
6.30-10.30 ON
This keeps algae at bay pretty efficiently whilst allowing the plants plenty of light.
Obviously a sand substrate, nothing in it by now in regards to nute's - needs enrichment but I haven't got the time to go out and get it. Red Sea Daily Dose is all it gets at the moment actually, I'm out of the other half of the mix but it doesn't seem to matter...
The Rotkeil, chillin'
Click to see them properly!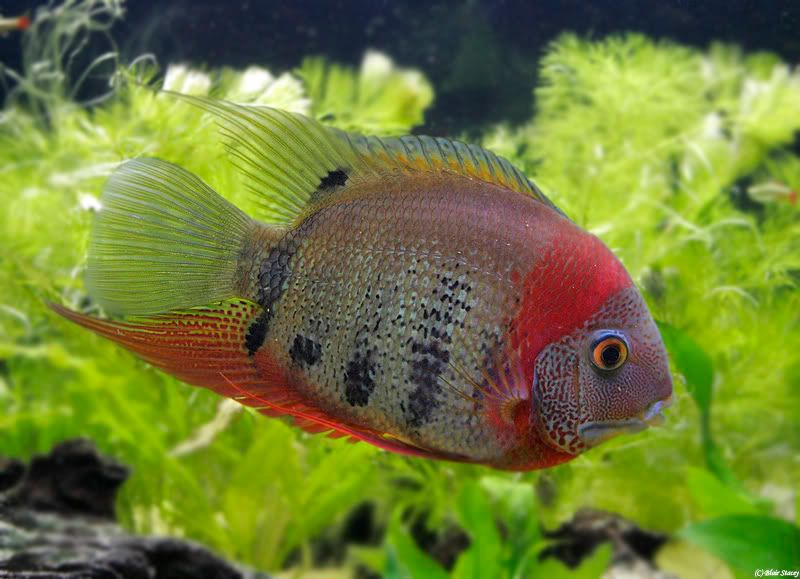 Killin' (pellet hunting)
Frame fillin' (show-off).
Three pretty distinct moods eh! -->
:drooling: :x
Waiting to hear on potential WC Bolivians
Ahem, I'm ahem, also
getting some tank raised to go with my male
Shhh.
:thumb: