Discussion Starter
·
#1
·
So Christmas this year brought me a new perfecto 55 gallon tank - thanks Santa! I have never done a display biotope before, and love the naturalistic style, so I thought what the ****, go for broke time. This tank will be an all-out biotope, nothing that is not endemic to the lake will be in there, including plants - so if you see something that does not belong, let me know! This will be a long process, and I will document the entire thing.
I started the project by building the tank stand. See this thread for a detailed project step-by-step
http://www.cichlid-forum.com/phpBB/viewtopic.php?t=160446
.
This is the nearly completed stand in the living room - it still needs the center door that will be oak and will close flush with the frame having no visible hardware.
and another view.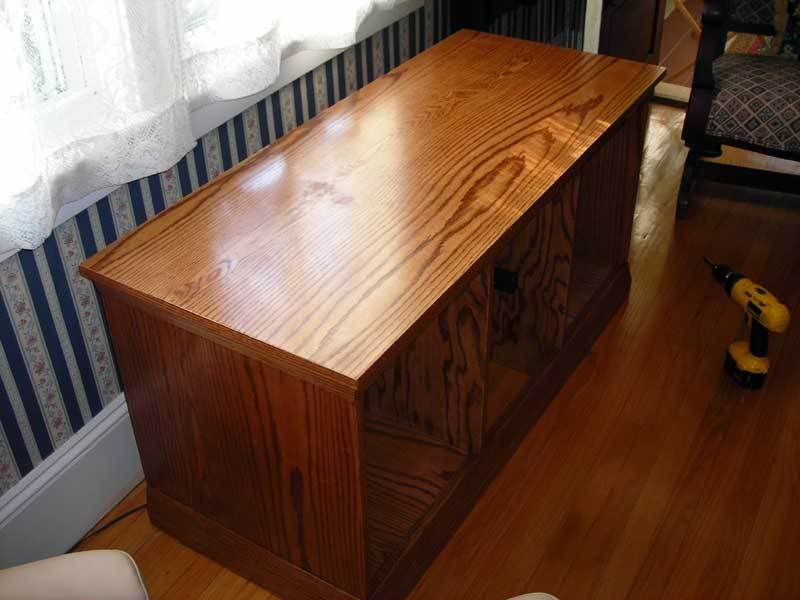 I am pleased with the stain color - it very closely matches the base on my Ekorness chair which was the goal.
So, today I went looking for sand. There is a local river (Green River) that runs through my town that I do a fair amount of snorkeling in during the summer. It has the most beautiful grey-tan-brown sand/gravel in its bed. This will be the material that I will be using for the sand. Unfortunately, although today was quite warm (~45f.) the river is pretty solidly frozen over, so no sand today. The river passes over and through the Shelburne Falls Arc for those of you interested in geology. The shelburne Falls Arc was probably a volcanic island arc chain similar to the Japanese islands that was acreted (smashed into) the eastern margin of Laurentia (ancient supercontinent) about 470 million years ago. The rocks are extraordinarily deformed, as you may expect from this collision of 2 hefty landmasses. The dominant rock types along the banks of the green river are gneiss, schist and phyllite - a beautiful metamorphic rock with an amazing wavy texture. The sands are composed of sediment-sized particles of the same rocks, and hence is fairly dark in color.
As an aside (I know, this is an aside from the geology aside...), but it is interesting I promise you. One of the most famous incidents in early colonial history occurred in nearby Deerfield Massachusetts back in 1704 when a French and indian raid partially destroyed that town and took a large group of captives with them on the return trec by foot, during a New England winter back to Canada. The most famous of these captives was the reverend John Williams, and his wife Eunice, who had just given birth and was quite weak. The photo below shows a covered bridge that spans the Green river in Greenfield, MA. Just out of frame to the left is a small bluff where Rev. John Williams witnessed the execution by tomahawk of his wife as she was unable to continue on. The indians thought this a merciful act, as she would have succumbed to the elements if left behind. A small commemorative plaque marks the location of this event.
You can see a bit of the green color of the river in the photo. It is more pronounced in the spring and summer, but the water is still amazingly clear.
So... all fishkeeping from this point forward, sorry for the multiple tangents. At this point, I have not been able to collect my sand and my backgrounds have not yet arrived, so I am at a temporary end. I will be using two terrascapes background panels in their 'Victoria' pattern (below).
I chose this pattern because it is not as gray as their 'Malawi' and not as red as their 'Tanganyika'. I purchased 2 of the large sized panels (23.6"x21.6") from
http://savethereefs.com/
. Shipping was $20 bringing my total to $109. Not bad. I was going to go with an Aquaterra background from this site
http://www.aquascapeonline.com/default.asp
, but they wanted $50 to ship the background to me from New Jersey. Yeah. So... next time I will have some sand, photos of the collecting expedition including the beautiful rocks that line the shores of the Green river, background install, and some plumbing photos. May not be for a week or so, weather willing.