Discussion Starter
·
#1
·
Hi all,
Pseudotropheus saulosi
is an oft-recommended species on this site due to its small size, moderate temperament and dimorphic colouration.
This vintage tank of the month has helped spread the idea of
saulosi
groups in smallish tanks. it looks like there were about 15 in there at one point, with an incredible four coloured males: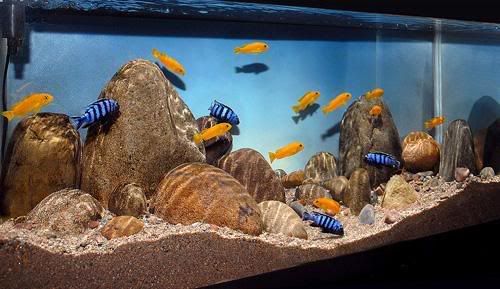 I've kept 3m/8f for a little over 2 years in a three foot 38 gallon tank but have now moved them into a thirty inch 29 gallon. The original plan was to just move 1m/5f but I decided to see if I could make all 11 work in this tank since they grew up together and have always got on quite well.
So I thought I would start this thread to update on their progress.
It's only been a day, but so far so good. My least dominant male has given up his bars and all three males are doing a fair bit of sorting out right now. I've only seen one lip lock but there is a great deal of chasing and even more circling - about what you would expect in a whole new environment with new territories to establish.
Some (very reflective) pictures: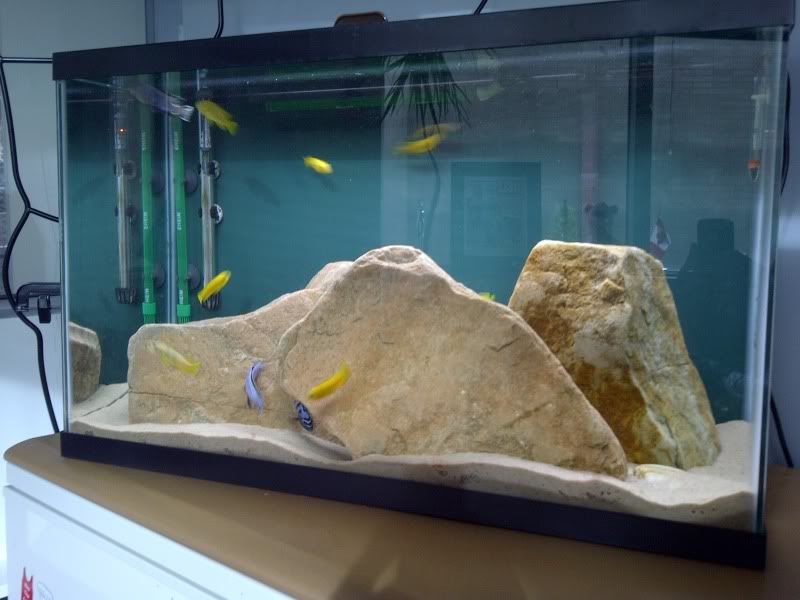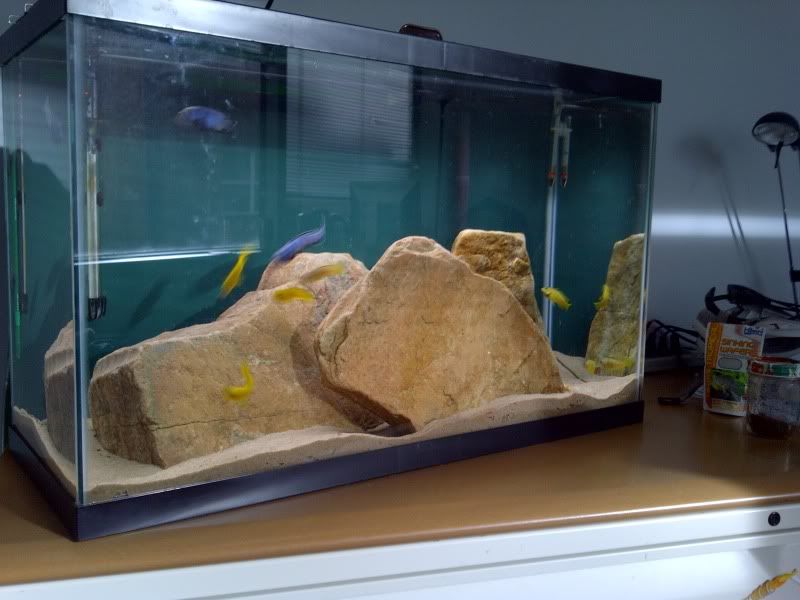 A video here:
Stay tuned for updates, good or bad.
kevin