Discussion Starter
·
#1
·
Ok I have started building my 220 gallon tank, so far I'm not that far along but I'll share what I have and see if the inovated members of this forum can help me along the way. I have almost all the things I need minus some odds and ends.
Ok first thing I got it in the house
....... with the help of 3 freinds
My dog didn't help I don't know why hes sleeping theres more work to be done :? :zz:
I've also got my UGJ system done, first I laid out all the peices were I wanted the jets.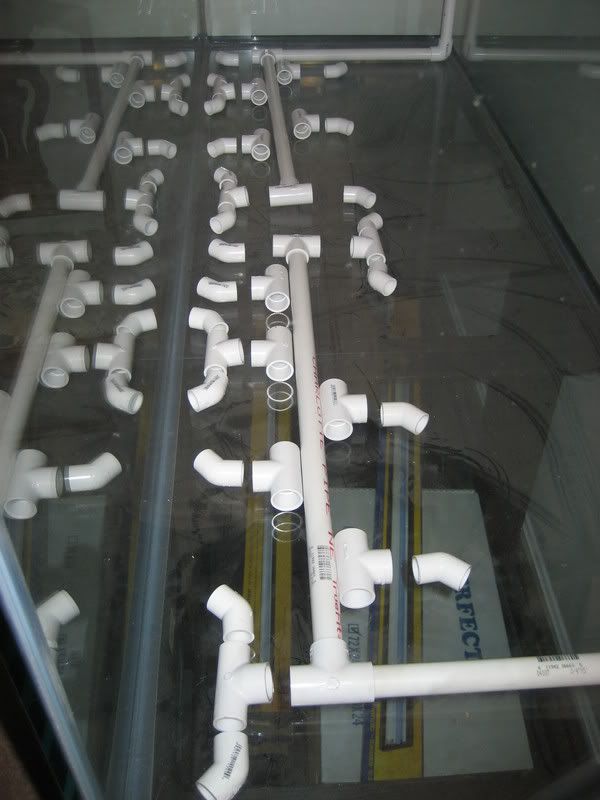 Then I cut them all to size and fitted them to gether to make sure they were right and added the jets( I've been known to make mistakes
)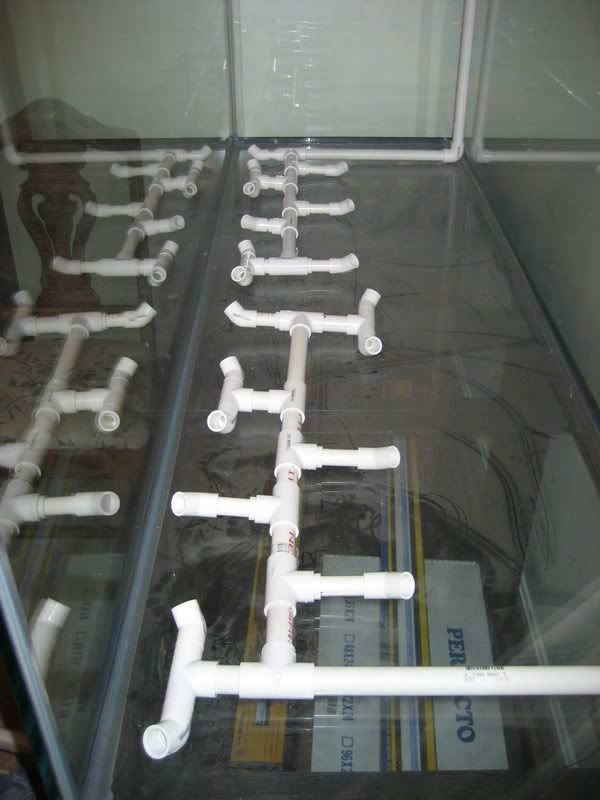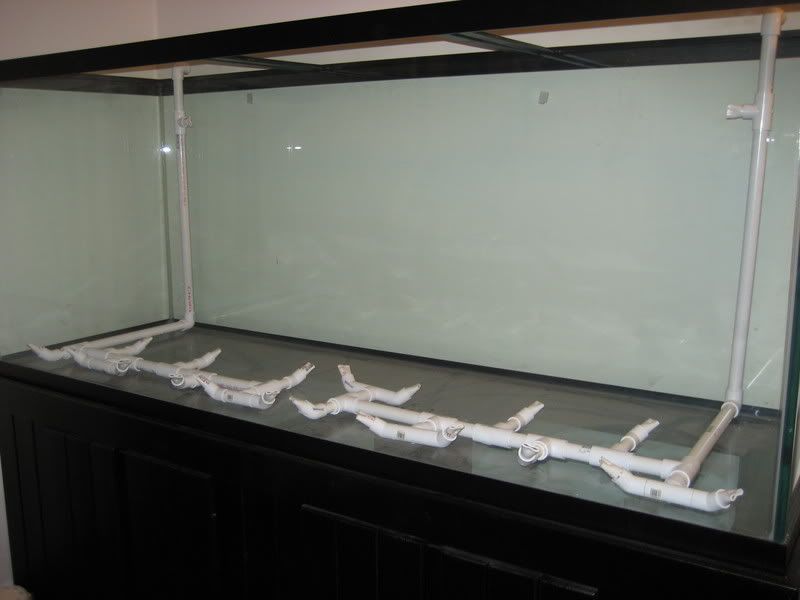 Next I've drilled out the holes for my over flows and return pipes to the UGJ system. As you can see it chiped a little bit when the whole saw came thrue, it's my first time drilling glass :-? I think the gaskett for the bulk heads will cover it up, but I will use a bead of sillicone around it for good measure.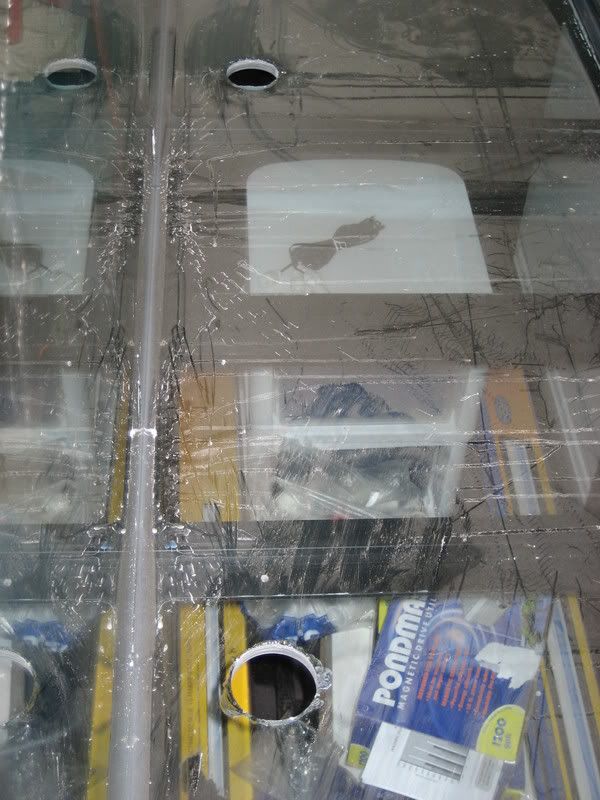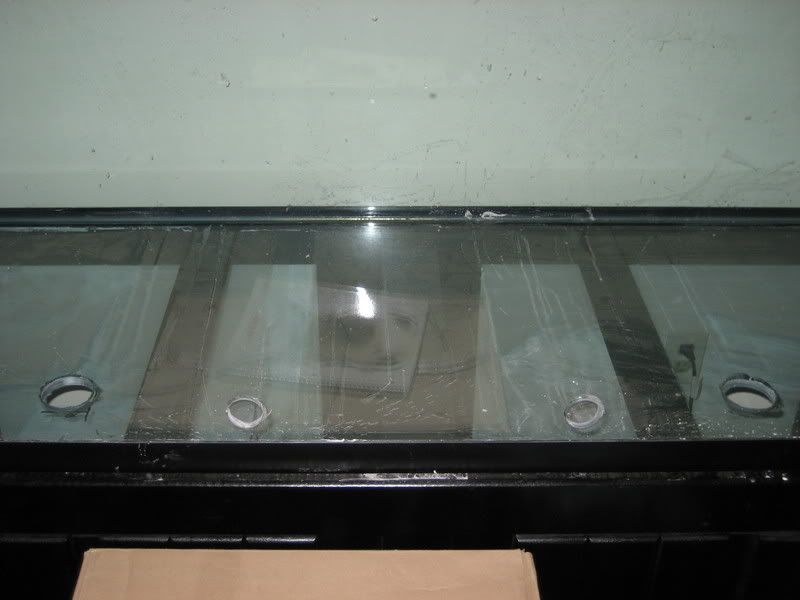 These were the diomond tip whole saws I used to drill my tank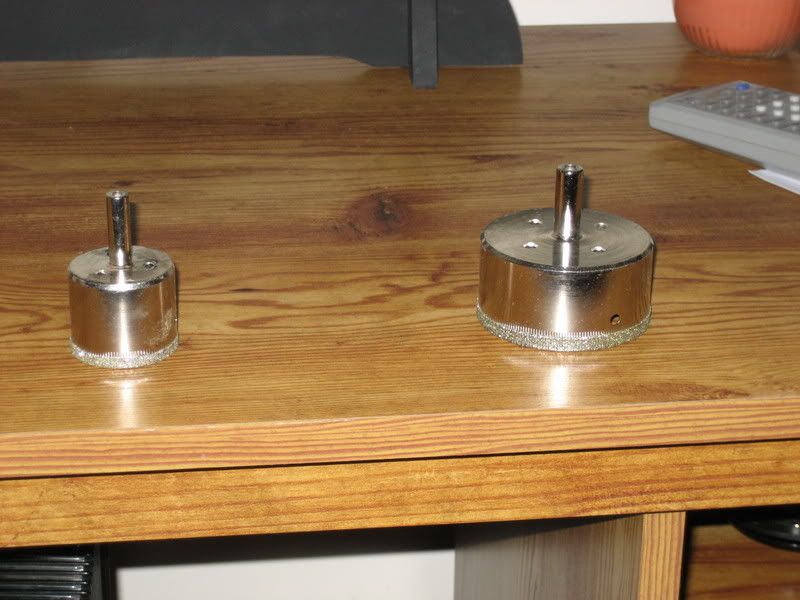 I also called 3M and got a sample kit from them and chose the white S Grade and picked up my sand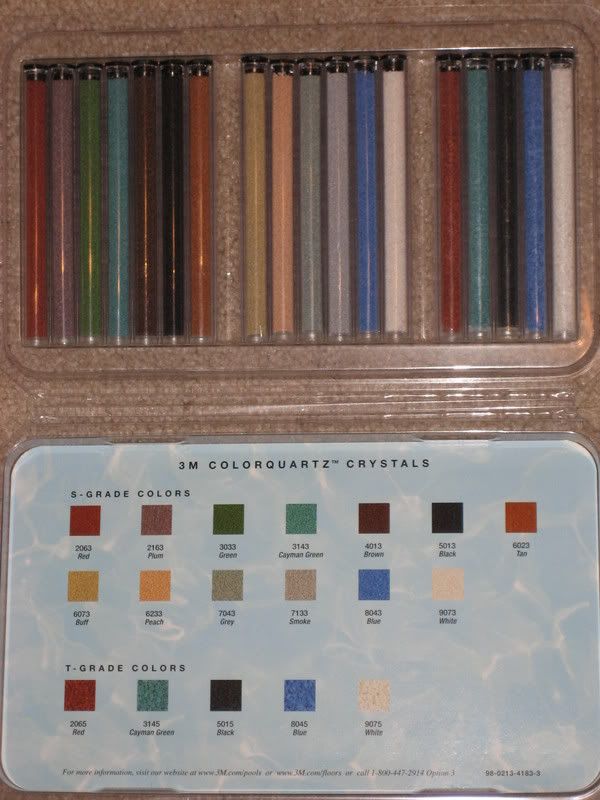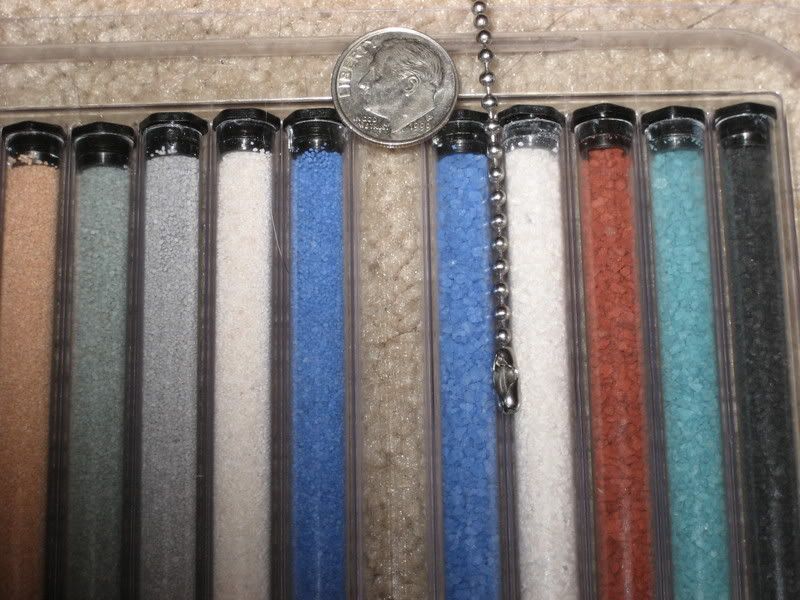 Ok now I was wondering if you all could help me, I was wondering witch is better for the stand pipe, a duriso or a regular slanted stand pipe? And I've heard people talk about the water syphoning back into the sump because the check valve didnt work right when the power went out. Is there another way to prevent this along with a check valve like two back ups? I don't want my tank to empty onto the floor
.
Right now I'm in the middle of aquiring a table saw so I can cut my plexi glass and make my sumps and over flow boxes as soon as that's done I will go to work on making the back ground for my tank.
Hear is a rough design on my sump any sugestions or coments on this or anything else are welcomed and wanted :thumb: