Discussion Starter
·
#1
·
Just stripped 15 fry from two holding dems. It has been 17 days since they started holding.
Here is a pic of the fry: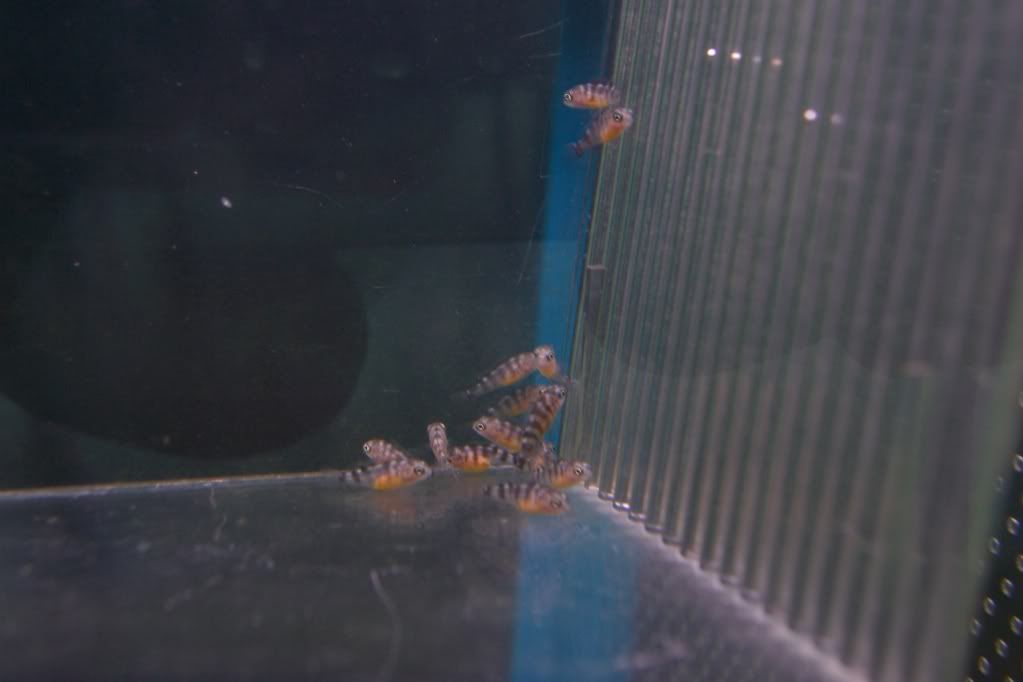 And a pic of the fry tank:
The tank is divided because I have another holding female that is about a week behind on the right side. I didn't know if she would be able to suck the fry through the breeder box, so i divided it. Is this neccessary?
a couple questions:
1. I picked up some Hikari First Bites. 2-3 times a day seems to be what everyone does, but how long do I feed them this? Also how important is it to vaccuum out every bit of the left overs? This stuff is incredibly small!
2. How much and how often for water changes? I add a tablespoon of baking soda to my main tank during WC's because my KH is basically 0, do I also need to add some to the fry tank?
This is my first time raising fry, any advice or tips would be appreciated