Discussion Starter
·
#1
·
Starting the planning phase of my dream tank. I have already started framing out the rooms in my basement and will be starting on the framing of the tank stand and wall over the top of the tank. This is going to be a slow process, I'm hoping to have the frame up in the next month and I still have to finish the rest of the basement and money is tight so it's gonna be slow. With luck I should have water in the tank by the end of the year, tax time next year at the latest.
On to the design, 120 gallon 48x24x24 tank on a custom framed stand built out of 2x4's and a 1/2" plywood top It will be dry walled all the way around with a nice wood trim frame making the tank look like a living picture frame. The left side and the back of the tank will be painted black. The tank will only be accessible from the rear to keep the front as clean looking as possible. I might put the front top trim piece on some kind of invisible hinges if I can find them.
I'm dividing the basement into 3 rooms. The laundry room, a photo studio for my wife, and a rec room with my pool table and a couch for TV and gaming systems.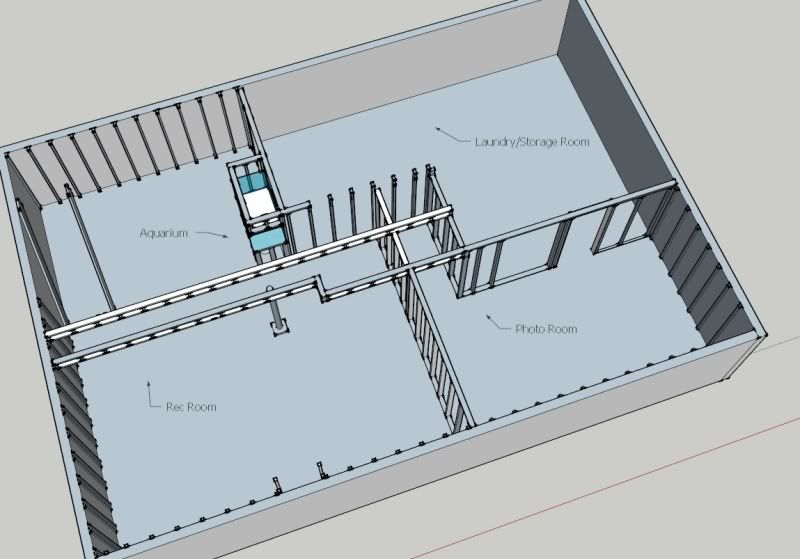 Here is the existing spot where the tank frame will be built.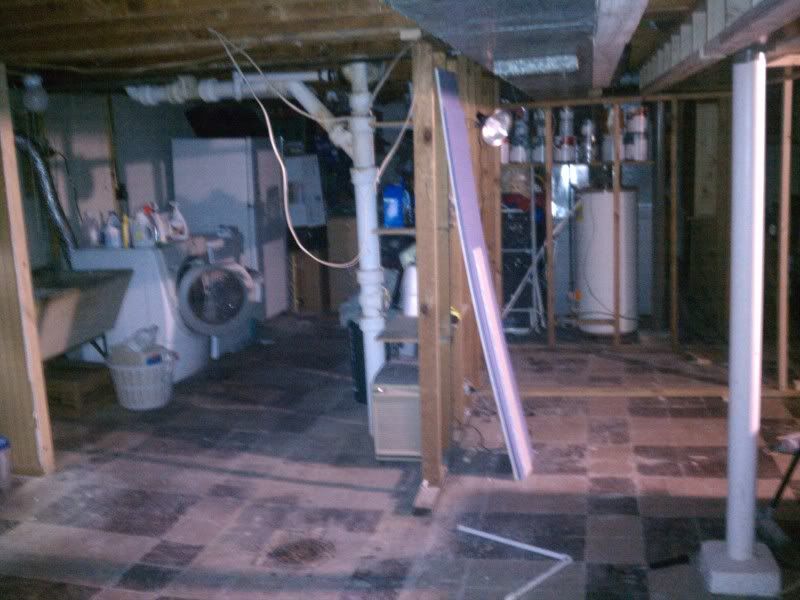 Design for the Tank Frame, It is built directly over top of the floor drain.
Front: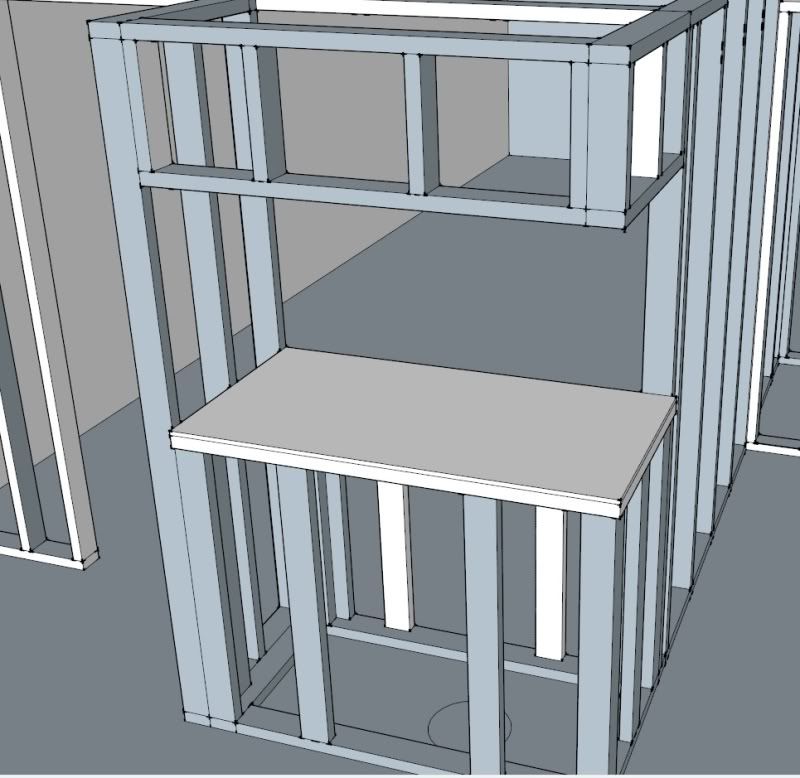 Access From Rear: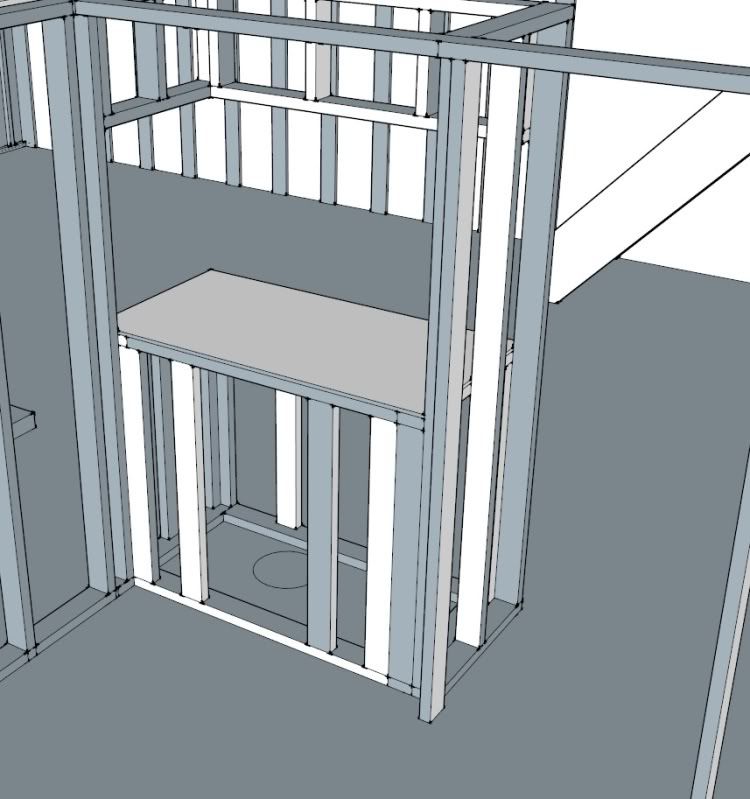 With glass, Drywall will cover all the framing.
In case your wondering what the small framed sections running along the ceiling in the main room are. I'm building a drop to cover the Heating Ductwork and steel I beam with drywall.
Any comments or suggestions are always welcome. I will update this thread as progress is made.
Thanks.