Discussion Starter
·
#1
·
After talking about it for the past two years I am finally putting together my in wall setup. Originally I had planned to setup an 8'-300 gallon tank, but ran into compatability issues as I was going through my fish list. Finally, I decided to use two 6'x2'x20"-150 gallon tanks side by side to give the appearance of a 12 foot tank and separate the fish into better groups. The tanks each have a center overflow that will drain to a single sump. The sump is a 110 gallon acrylic tank that I have been using to grow out some of the fish for the new setup. Since the openings on the 110 are too small to get one of the three drawer Rubbermaid systems used in the DIY sump I decided to use eggcrate. I am going to cut the eggcrate into sections to create a box and assemble them inside the 110 with zip strips and secure them to a pvc frame.
The fish list is currently:
Tank1
8 Geophagus Tapajos
6 Geophagus Altifrons
2 Cryptoherso Cutteri
1 Green Severum
1 Satanoperca Leucosticta
1 Bristlenose pleco
Tank 2
12 Hypsophorys Nicuraguensis (I will wait for them to pair up and give teh extras away. Likely I will only keep 4)
8 Guinacara Rio Caroni
5 Cryptoheros Sajica (Once I have a pair the extras will also be given away)
2 Thoricthys Pasionis
3 Pictus cats
Here is where the tanks are going to go. This was my workshop in the basement.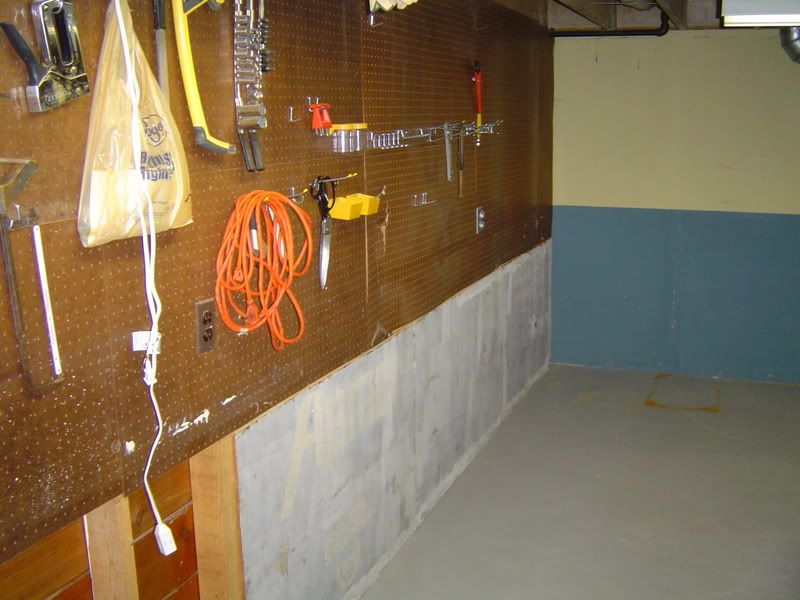 I am going to cutout the studs approximately 36" from the ground and reframe the area to to be viewed from the other side.
Here is a picture from the viewable side, the tank on the left is the 110 that will be the sump.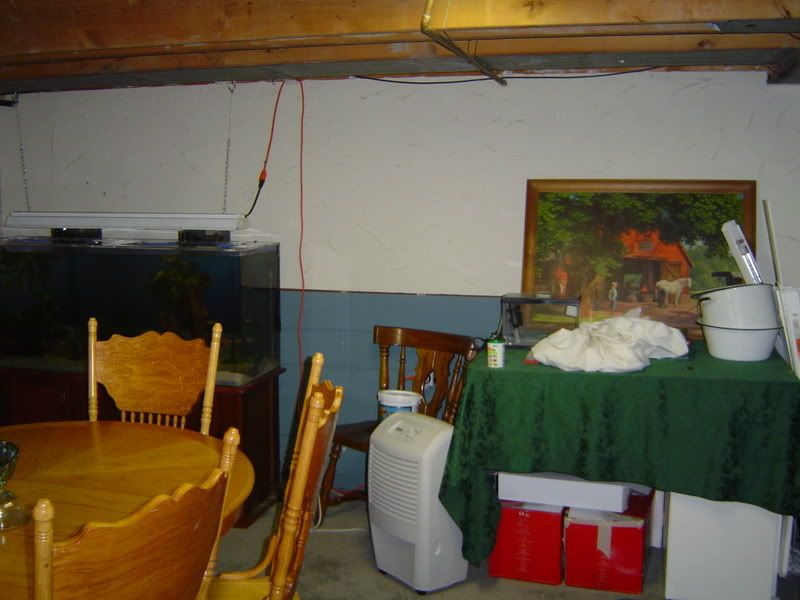 Here is a picture of the stands in place. (the stands were made by my friend Larry).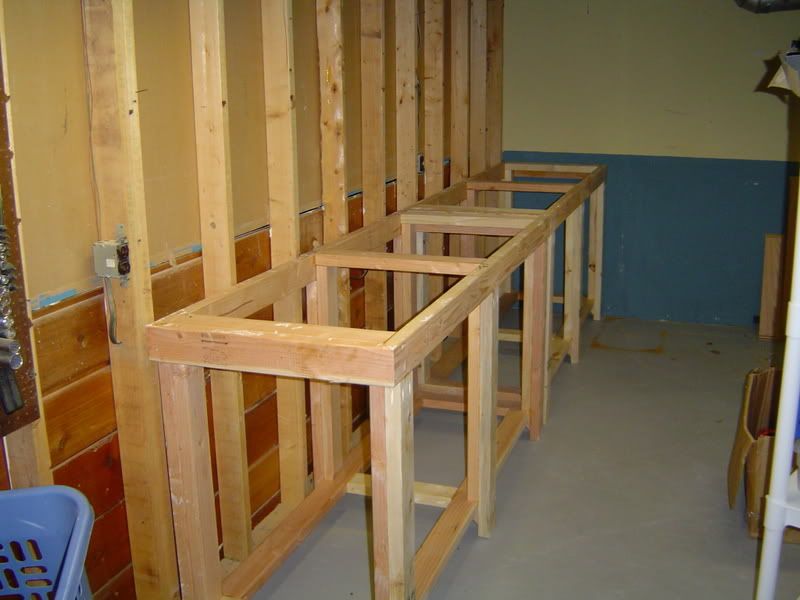 The tanks are ready and I am picking them up tomorrow. I will post more as I make progress.