Discussion Starter
·
#1
·
I finally got off my butt and hung some drywall on the wall that seperates the fish room from the rec room!
Here's the 240...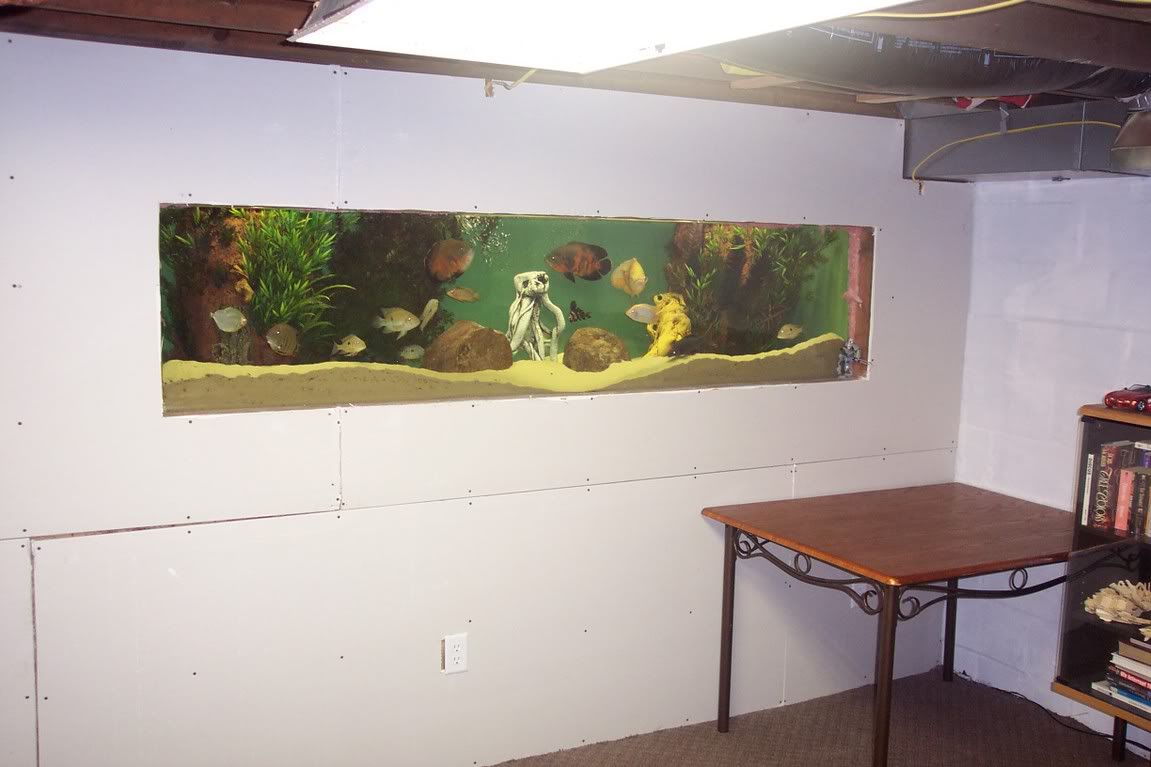 The 185...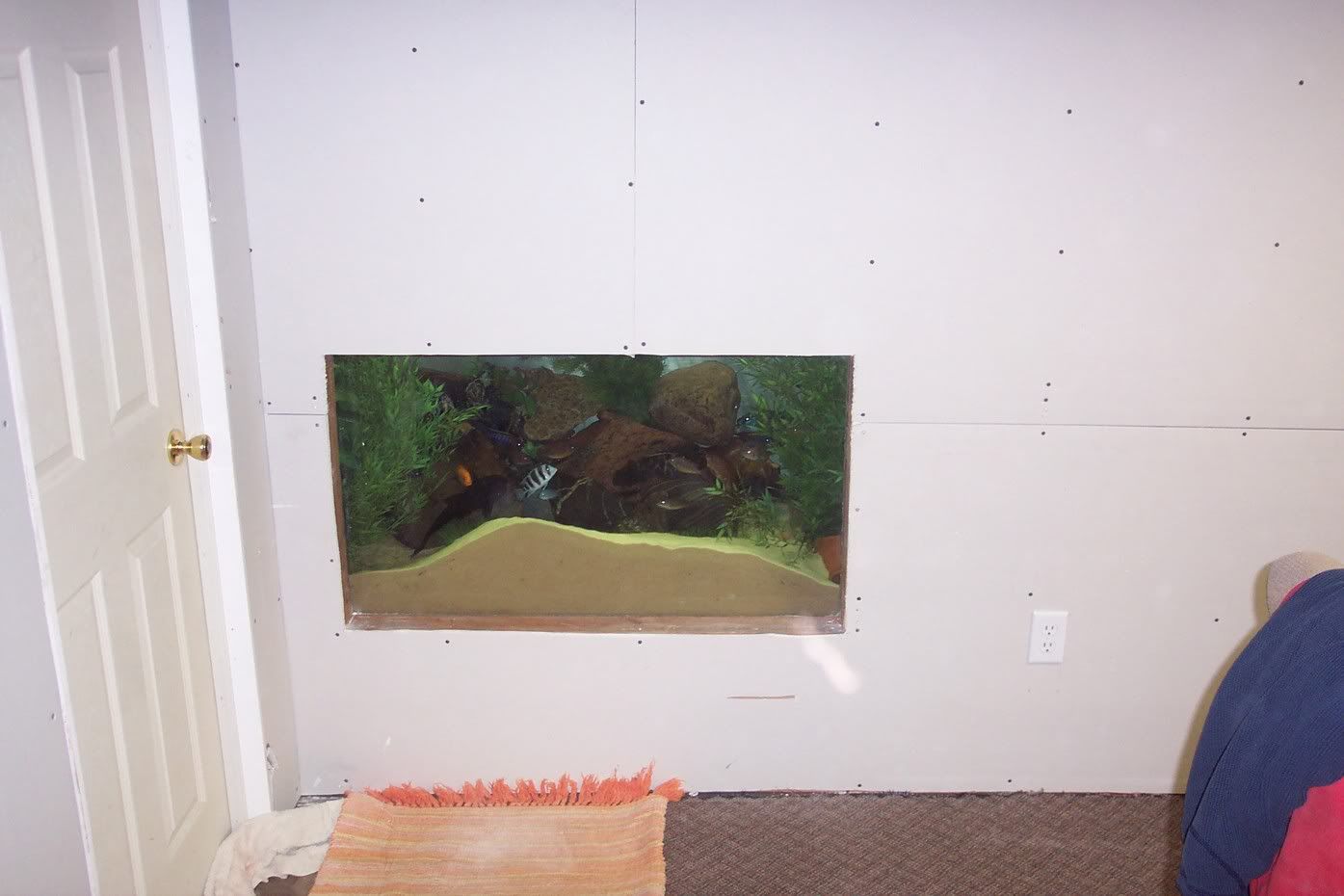 Both...
And now the location of the monster tank... Need some stuff??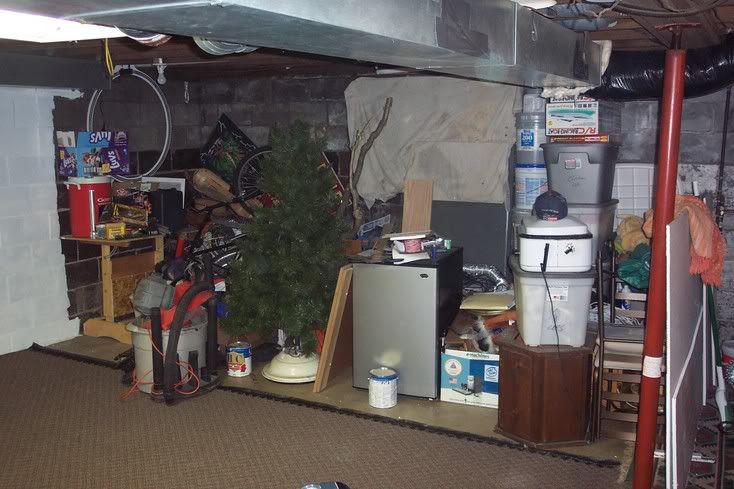 That was a shot of the opposite side of the basement... The new monster tank will not only be in the wall... it will be the wall. The room it will be in will be 14' x 7'. The tank it's self will be 12'x5'x30" tall, 1122.08 gallons. I will only have 2' of work space behind the tank. The tank will be constructed of 2x4 walls 12" oc. the walls will be 3/4" plywood. I will not be using fiberglass, I will be using 1/8 plexiglass to seal the tank. The front pane of GLASS will be 3/4" thick and 10' long.
Filtration.... There will be four 3" bulkheads which will drain water into 5 gallon pails full of prefilter to get any "big" stuff. From there the water will flow into a 75 gallon full of bio media. The water will be forced out at the bottom of the 75 flowing upwards through the bio media then spilling over all four edges into a plastic rubbermaid tub. The tub will act as a sump tank with two waterfall pumps returning water back to the monster. I would like to recreate a rainstorm with the return lines and was planning on using shower heads... What do you think so far of my ideas. Any suggestions are welcome... Also should I keep this thread going, or should I wait till it's done and tell the story then?