Moderators: samaki, StructureGuy
Agree or a sub dominate male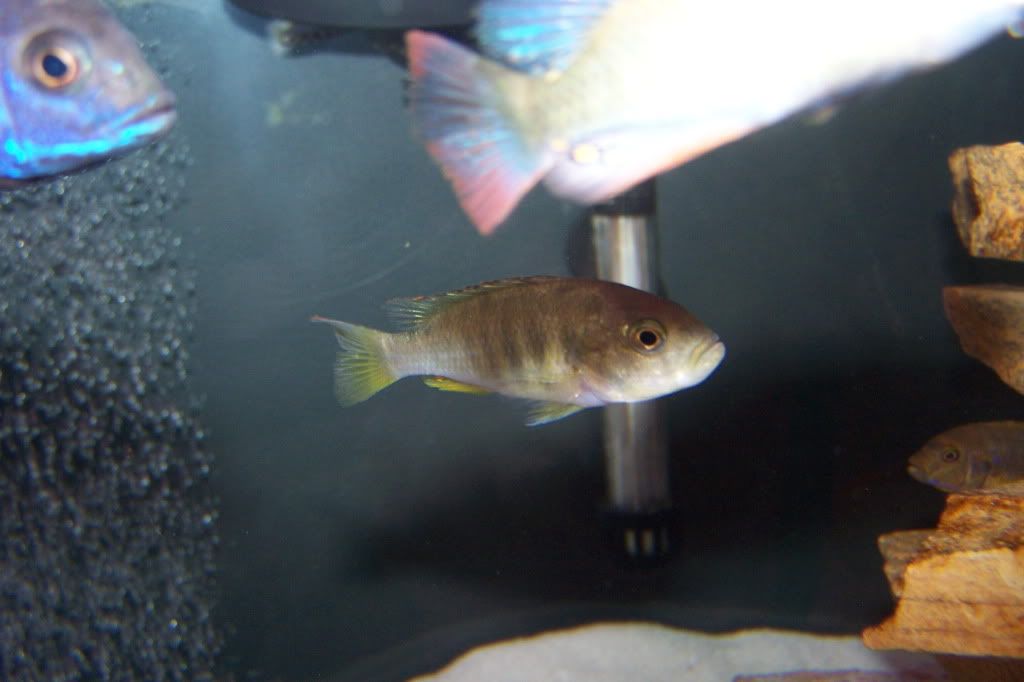 the color fish in front a for sure male
Joined: Wed Jul 27, 2011 1:00 pm
Location: MICH.
---
---
I am not quite sure. My female ruti's show some color at time, especially the yellow in the fins and a slight greenish yellow metallic color on their flanks. My gut says it's a female. One picture shows more color in some of the fins though, but the other doesn't. I would let it mature to know for sure.
Fish tanks are like chips, you can't just have one... or 20..
Joined: Tue Aug 17, 2010 5:12 pm
Location: Allendale, MI
---
GVSailor wrote:My gut says it's a female.
Mine too.
If you can get a good picture of the anal fin, that will help.
Kevin
Moderator
Joined: Fri Jul 26, 2002 8:00 pm
Location: Columbus, Ohio
---
---
Female
xris
Moderator
Joined: Fri Oct 25, 2002 5:39 am
Location: Gif/Yvette France
---
Yea. It looks a lot like one of my females.
Kevin
Moderator
Joined: Fri Jul 26, 2002 8:00 pm
Location: Columbus, Ohio
---
---
Return to Lake Victoria Basin, West African, Madagascar & Asian Species
Who is online
Users browsing this forum: No registered users and 4 guests