I haven't read the whole thread, but I really like the look of the setup. However, I have to say those Anubias looked doomed to me! I have planted plenty of Anubias the way you did, and they were all dead within a few months. I had pretty much given up on Anubias until somebody told me that they like to be planted like Java fern; that is with the roots not covered by substrate at all! Since I follow that advice, my Anubias are doing great! I would create a pile of rocks somewhere and wedge the roots of the Anubias and the Java fern between the rocks. They'll do a lot better that way!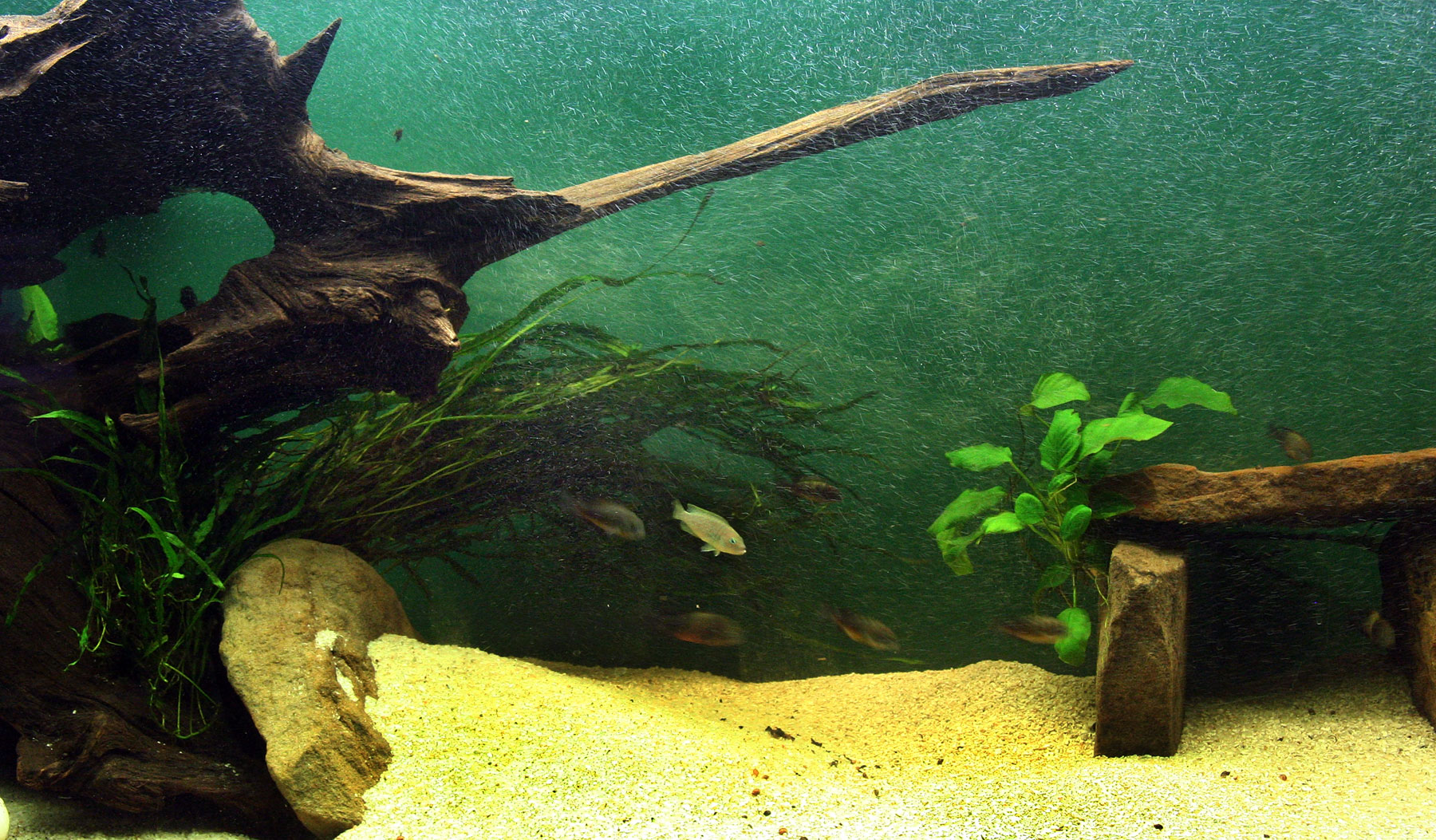 Anubias on a rock cave in my 125G tropheus tank
Regarding Java moss, when you buy it, it's of course a ball, but over time - this takes years, it can overgrow the rocks and form a mossy layer, which can look very attractive. In my opinion it's well worth the wait.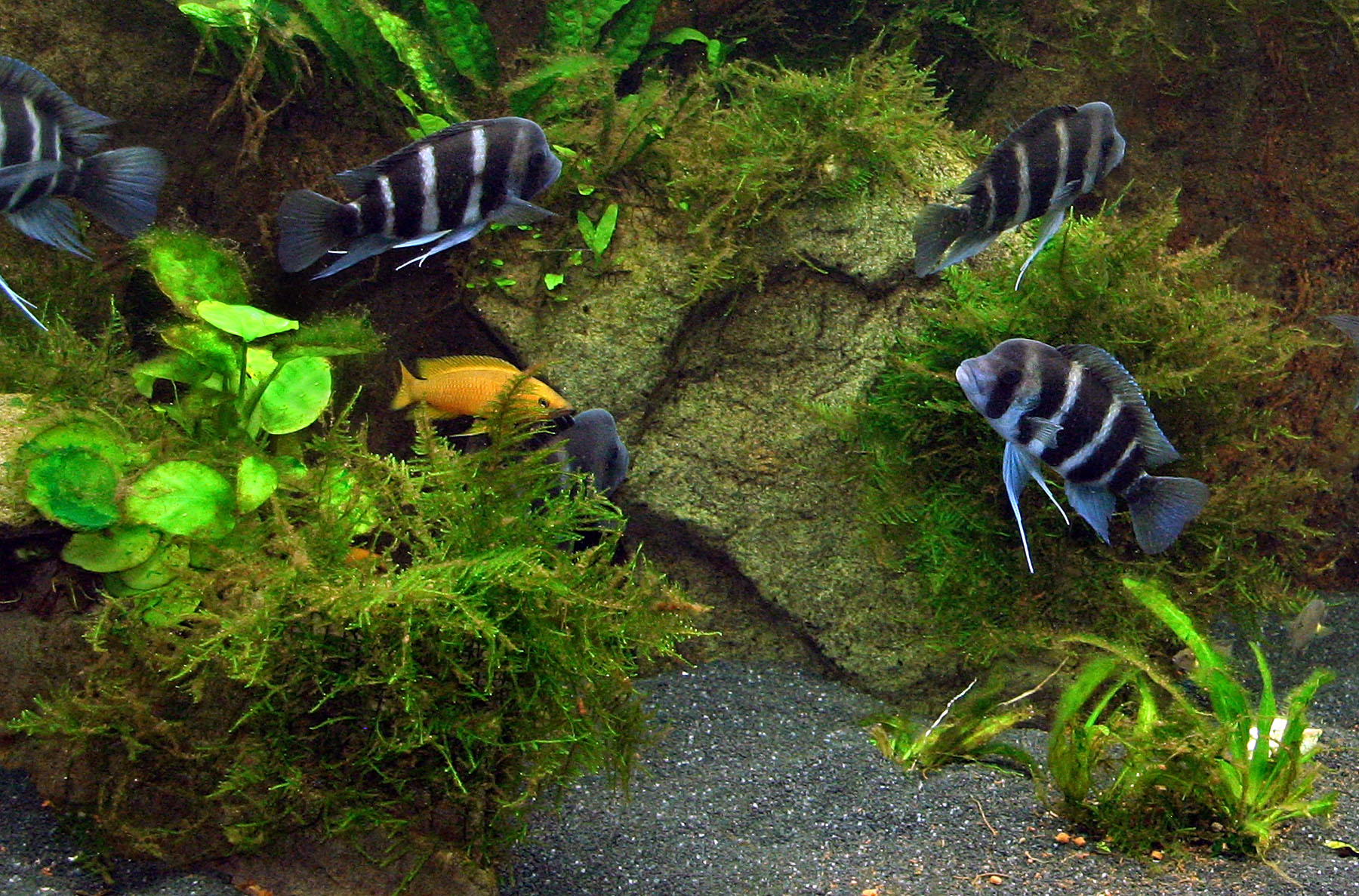 At some stage I removed all the Java moss balls from this tank, and it has now grown back naturally to cover parts of the rocks. It now collects a lot less debris than the initial balls used to.
I never use plant food for my setup. Fish poop is the only nutrient my plants get, and they do just fine that way. Especially if you want to use them to remove nutrients from the tank, adding nutrients in form of fertilizer doesn't seem to make a lot of sense to me.

I have never added any fertilizers to this tank, and the substrate is plain 3M Color Quartz. No CO2 either, and the lighting are cheap T8 fluorescents from the hardware store.
Frank