Sun Jan 27, 2008 12:25 pm
How BIG!?...
They are a dozen of specimens…
Take a look at these pics, which some other friends had linking me:
http://faculty.evansville.edu/ck6/bstud/hugegar.html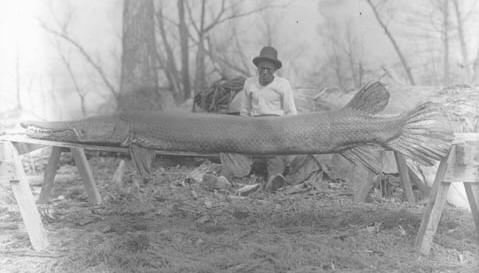 Thu Mar 20, 2008 4:53 pm
Hey, Folks…You didn't take this my Guy serious, isn't it !?
But there were only 2 ½ months, since my last pic about…
and take a look how Those [b]"Freshwater Barracudaâ€
Mon Mar 24, 2008 7:56 pm
any more pics? My favorite of your predators is the Florida Gars, they are amazing!!!
Wed Apr 09, 2008 1:46 am
Thank you mate!
About Those "Monsterâ€
Thu Apr 10, 2008 4:11 pm
Polypterus Ornatipinnis!
I cheated by checking the file name.
stunning capture!
Thu Apr 10, 2008 8:42 pm
Gars remind me of Crocodiles with fins........Amazing fish!
Sat Apr 19, 2008 2:43 pm
Yes, The Polypterus Ornatipinnis is the most BEAUTIFUL Bichir, though !
Sat May 10, 2008 1:35 pm
Before continue with more Bichirs series…I like to share ones,
which I had try to render a kind of "Artâ€
Sat May 10, 2008 6:17 pm
Hi Hristo your photos define aquatic photography
I wonder if keeping DOF small is your choice or is it a limitation of your equipment?
Sat May 10, 2008 8:59 pm
omg...I LOVE the butterflys..some of my favorite fish.
Sun May 11, 2008 2:22 am
Thanks!
Yes, taking Macro Close us shots...and trying to accent on some concrete details... :idea:
I prefer the opened aperture, what's mean not deeper DOF !
So, here's one, more natural looking shot…
Sun May 11, 2008 10:13 am
Love them!
More pictures
Sun May 11, 2008 9:01 pm
You ever cease to amaze me, Hristo.

I truly do hope you make a living from such a talent.
Mon May 12, 2008 7:14 pm
Thank you, folks!
So, one more...
Not much good focus on this Pantodon Pair…but interesting moment, though…
Mon May 12, 2008 8:23 pm
They look GREAT!
I love the pair, they look great together!