Thank you Kipnlilo!
I'm almost finished with the roots! I only have one more coat of paint to dab on there. I brushed on a thick coat of dark brown last week, and this yesterday, dabbed on a lighter color of brown with the sponge. I will dab on an even lighter coat this weekend to finish up the painting.
Here's a pic taken when I was finished, no flash.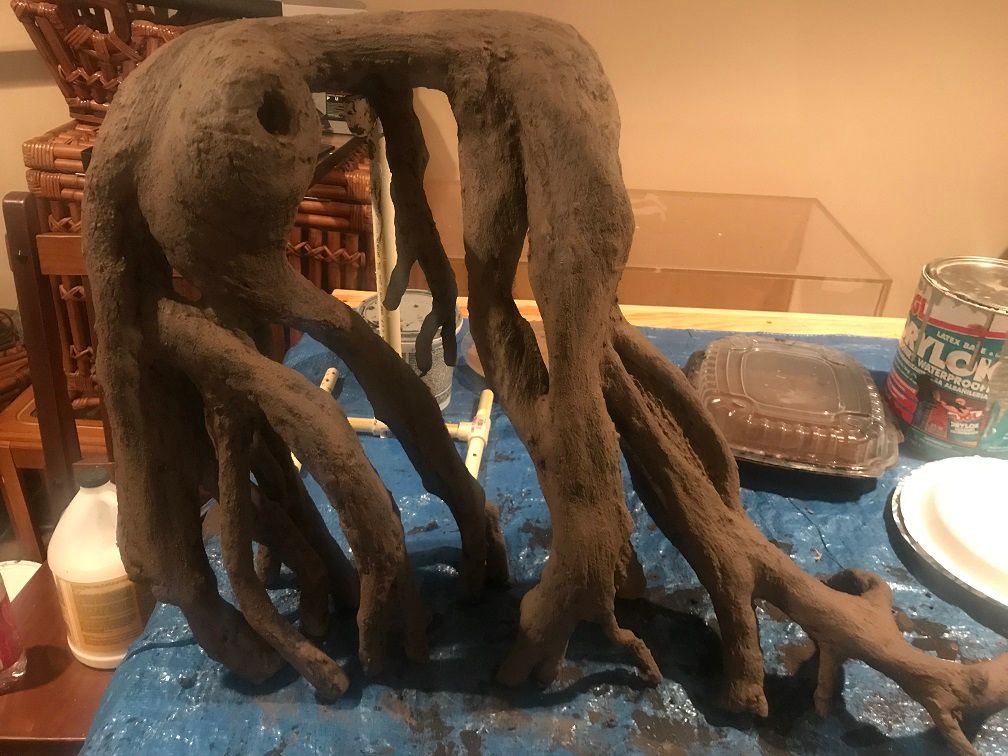 It was hard to see any detail in this picture under the room lighting. So, I took one using the flash on my phone.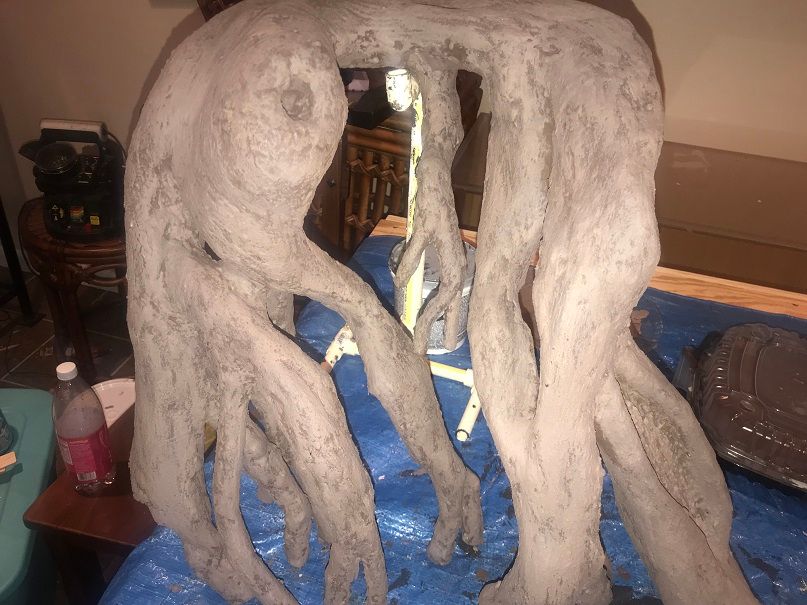 I liked how the flash shows more detail, so I put the roots in the tank. Then, I brought in the two shop lights and put them over my tank and lit up the background and snapped these pics. First, full tank shot:
Zoomed in on the roots:
Looking in from the right front view of the tank: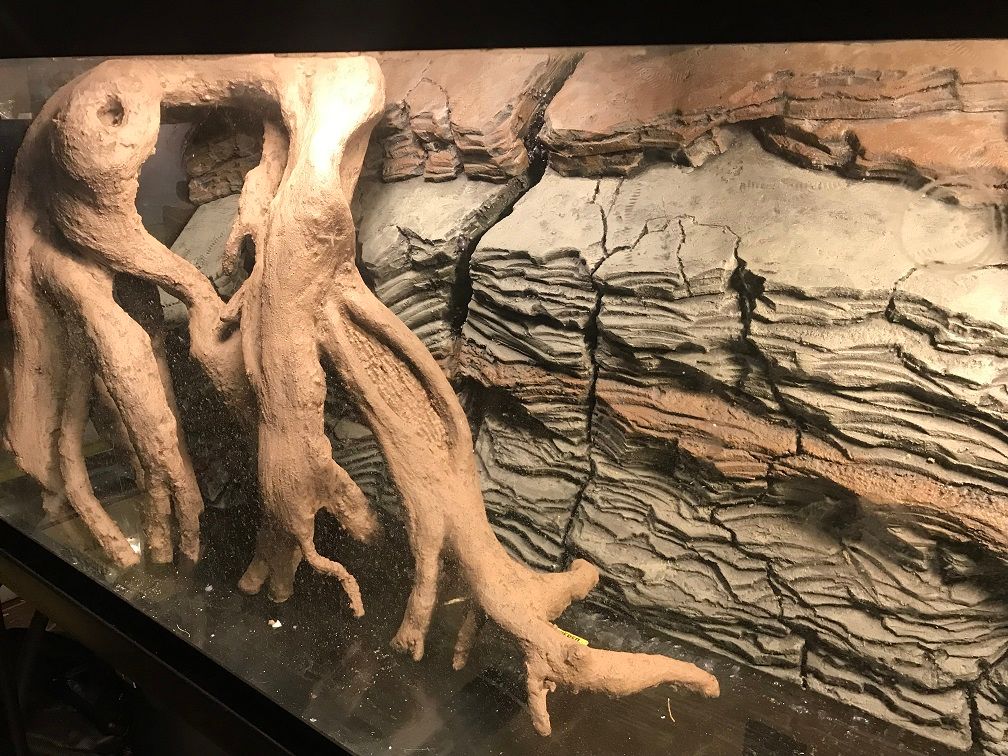 I'm pretty happy with how they turned out so far. Next steps after the last coat will be another dabbed on coat of paint for highlighting. Then, I may seal it in with tile adhesive...I'm not sure yet. I'm a little concerned about durability, because I had some cracking and a soft spot. I don't understand why that happened, but maybe the tile adhesive will cinch things up. I have some silicone mess to scrape off the right side of the tank too.
I am planning on going fishing this weekend, and my plan is to gather some rocks and gravel from the river. If I can do that, then I can start running the tank! I need to purchase lighting for this tank too, so I will do that soon. I want an LED fixture that can grow plants. It will be nice to get the 75g stream tank done so I can focus on finishing my oyster reef build.