My buddy Nick used Drylok to paint the sides and he said it works great. I was going to buy one of those paint on rubber products. No need now
Yesterday afternoon, I had some time to work on the roots. However, when I went downstairs, I remembered that my paintbrushes were all ruined. Also, I opened up my can of Drylok and it was solid as a rock. When I first bought the can a couple years ago, it fell out of my truck, opened up, and spilled white Drylok on my driveway. Apparently, when I put the lid back on, I didn't put it on tight enough, and air got in there. I was also out of the charcoal color cement dye, which is necessary to bring out the deeper nooks and crannies of the work. So, I went to HD and they had everything that I needed in stock.
When I got home, I slapped on the first coat a Drylok, pretty thick too, to make sure that all of the root surface was covered, to seal everything in. Drylok tends to shrink when it dries, I think, because sometimes, small holes in your work tend to open up when it dries and they require a touch up. I only found two of those last night, so I'm really happy about how this coat went on. The roots look pretty good now, as the pink foam is finally covered, but, they aren't the rootsy color that I want. I will add a few new coats of Drylok to add color and try and bring out some realism. I may add a few tricks to do that too, regarding texture. I need to think about how to do that, and if I can pull it off, I'll review the how afterward.
Here is the Drylok that I used. I prefer the Gray. It's important not to get the "extreme" Drylok product because it has mold inhibitors and other chemicals that could be harmful to the tank. This is latex based Drylok. I mixed it with Quikrete charcoal color cement dye. It's easy, just pull out some paint, pour in the liquid dye, and stir it in.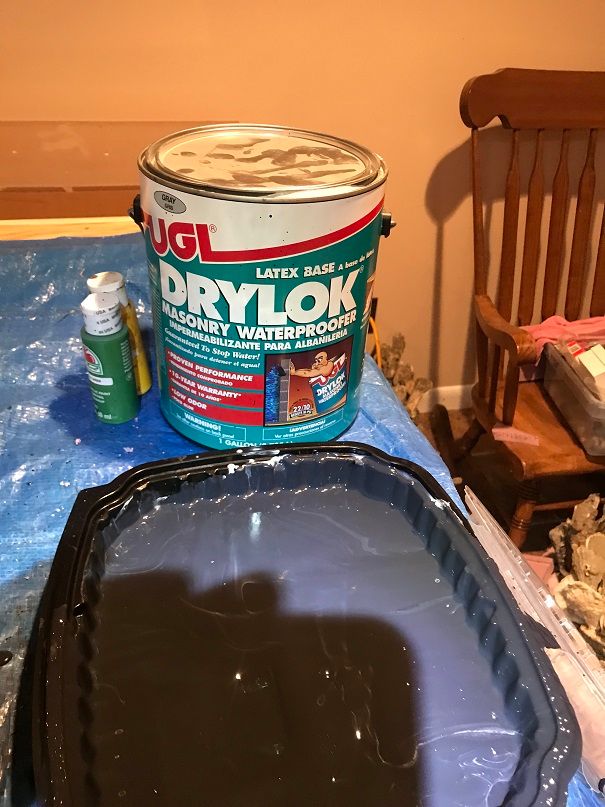 I painted the first coat on thick because I really want to seal everything in to prevent pH issues from happening.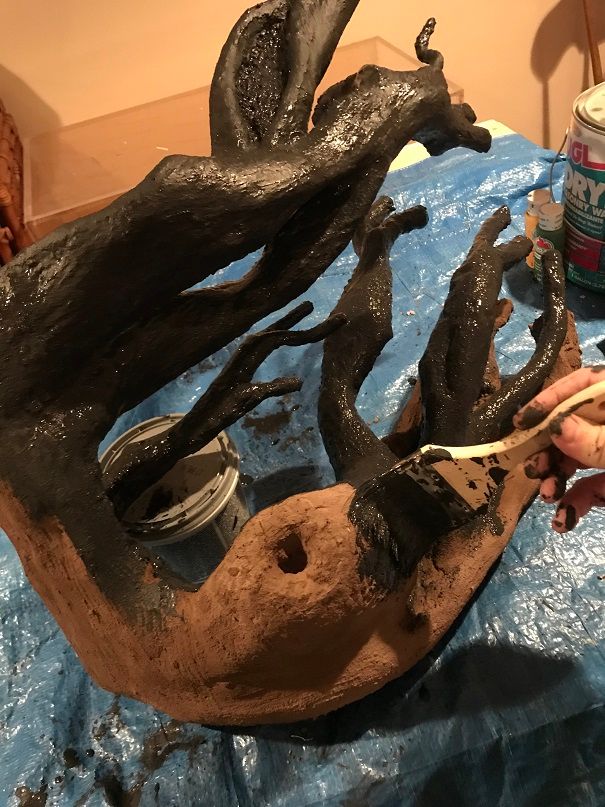 First coat finished, from the front left side.
A close up of the split bark section. It looks much nicer with the pink foam board finally covered up. I'm really happy with how this turned out. Drylok is great because if you have detail carved into your work, it does not fill in the gaps and cover it up. This is the only exposed foam after the grout coating.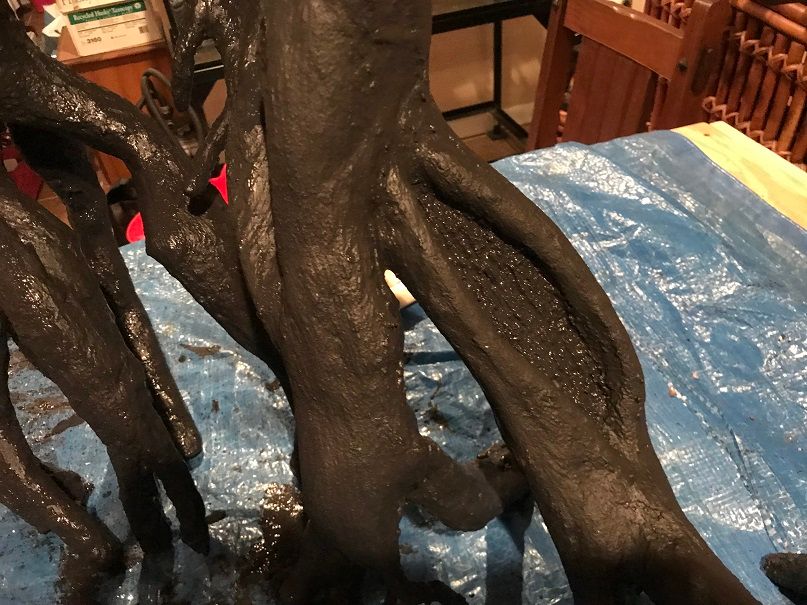 Showing the knot and hole. I think it turned out too big, but I can live with it.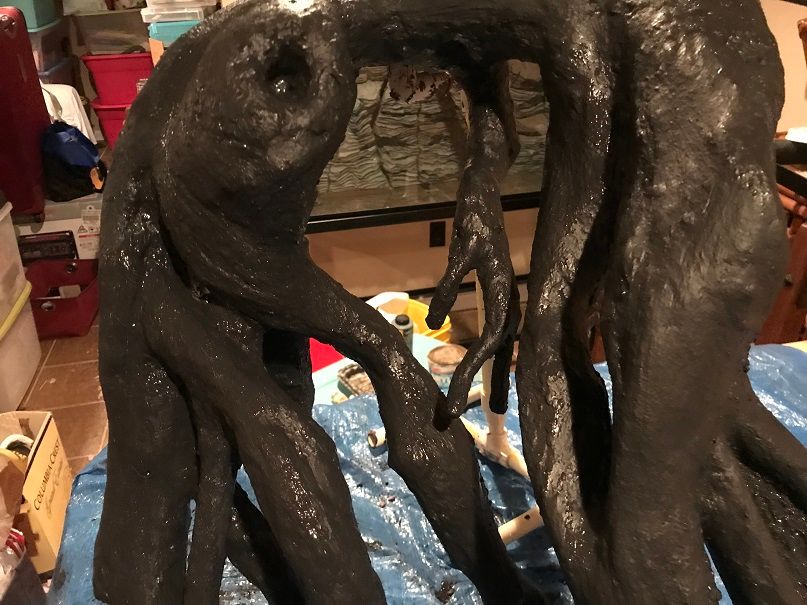 More of a left side view.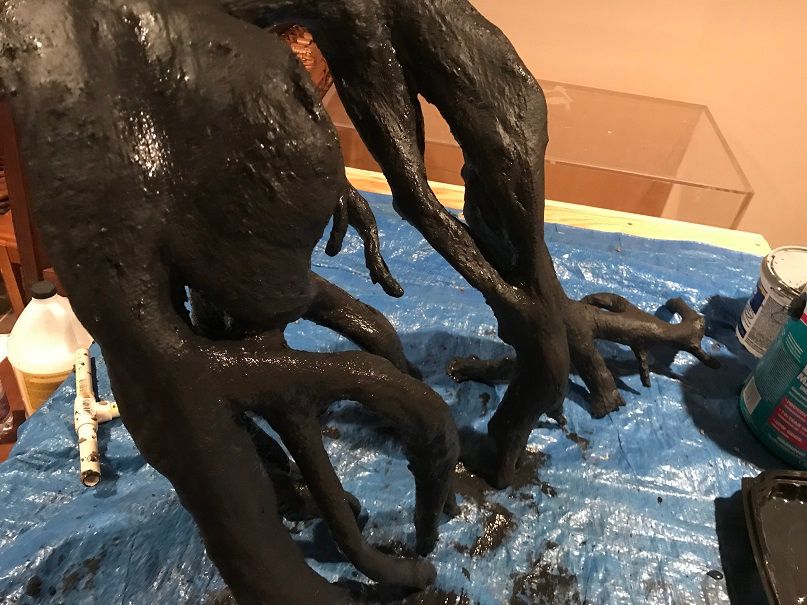 It's getting there...I can't wait to get home from work and work on it again tonight.