Well... I have an update on progress. All the structures are done and I'm ready to paint/color. As I had stated earlier, thier is nothing quick about building backgrounds this way. If you don't have patiance I wouldn't recommend it.
Here are a few pics showing the structures that divide the tank.
Left of center.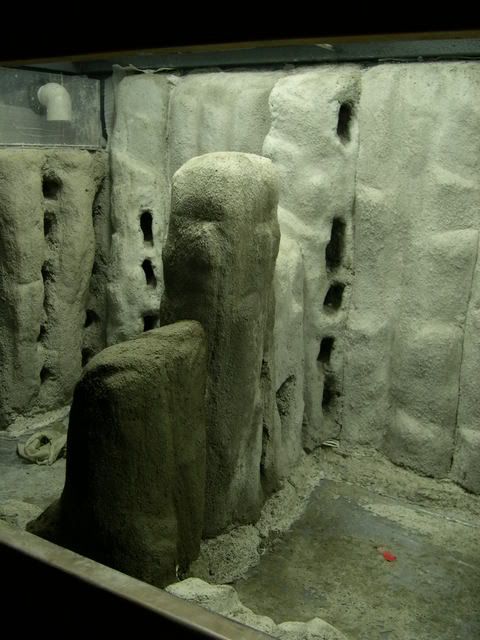 Right of center.
A couple of randoms.
These are the frames I built to hide the pumps that will be feeding my UGF. If I have a problem with the pump the whole structure will be easy enough to pull out and up to perform maintainance.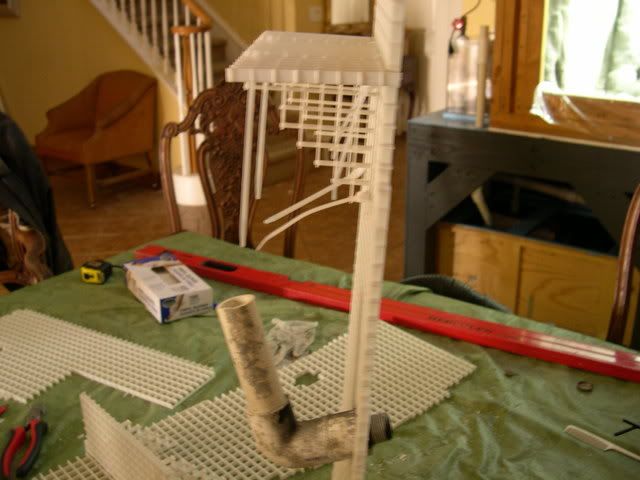 Here's one of them in place and being covered with the concrete mix. The grey tube is to hold the outlet for my return line from the sump in place and, in the direction I want the flow to go.
Front and back view of one of the false fronts after they were completed. Both of them stand up on thier own amazingly enough. The shelf at the top is for mechanical filter material, probably a course sponge.
Side veiw.