Metriclima or Cyno
Posted:
Mon Jan 20, 2020 6:10 pm
Purchased as Metriclima "Maison reef" or Cyno Gallireya "white top". The first pic both actually look identical, the one on the left is a truer color of blue. The 2nd pic is the dominant fish in the tank. While he looks washed, mostly he is whitish as a base color. All show black stripes extending into the dorsal. Ventrals on all 3 are not full black. almost like a white strip then a black strip.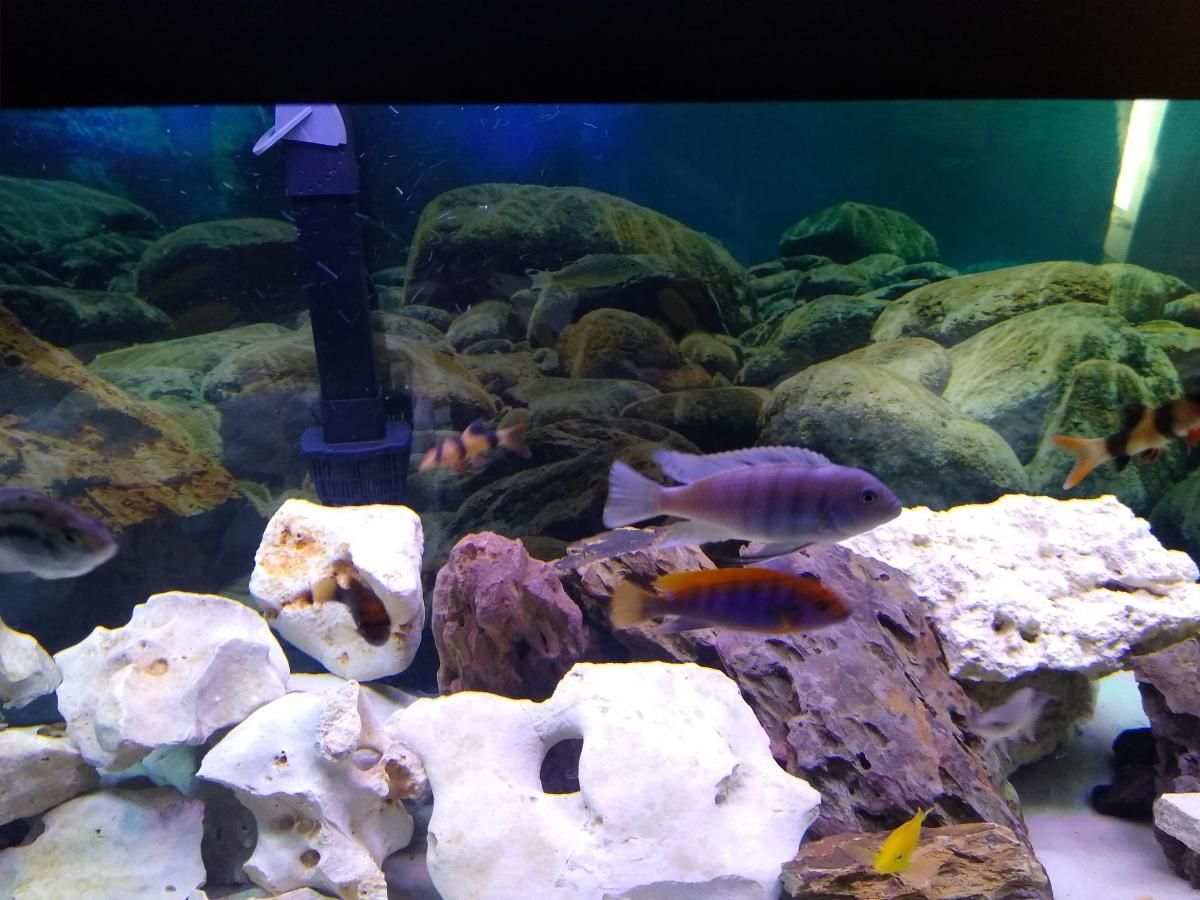 I'm assuming I got "lucky" and got 3 male Maison Reefs LOL. Thanks for any help.