I've got a couple of fish I am trying to ID. Any help is appreciated.
1) Fish on left side of the pic - Either Tramitichromis sp. "Intermedius" or Lethrinops (albus Kande Island maybe?) ?
2) Fish in the middle of the pic - Sold as Ngara Flametail. Is this a female or a male who lost his color? He was getting picked on as seen by damage to his fins. Has been left alone for a while now and is doing good.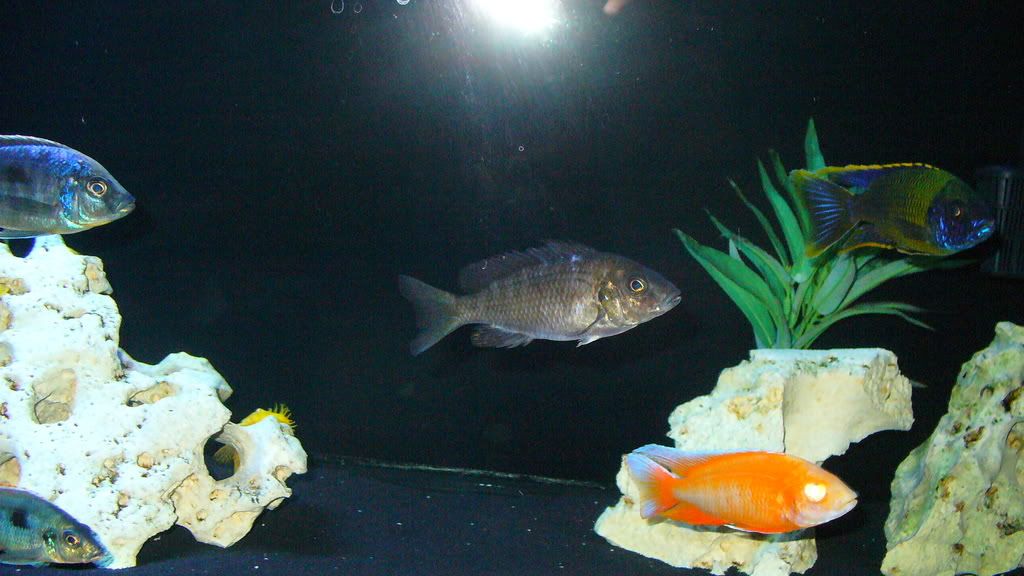 Pic of when we first got him. He is on the top right.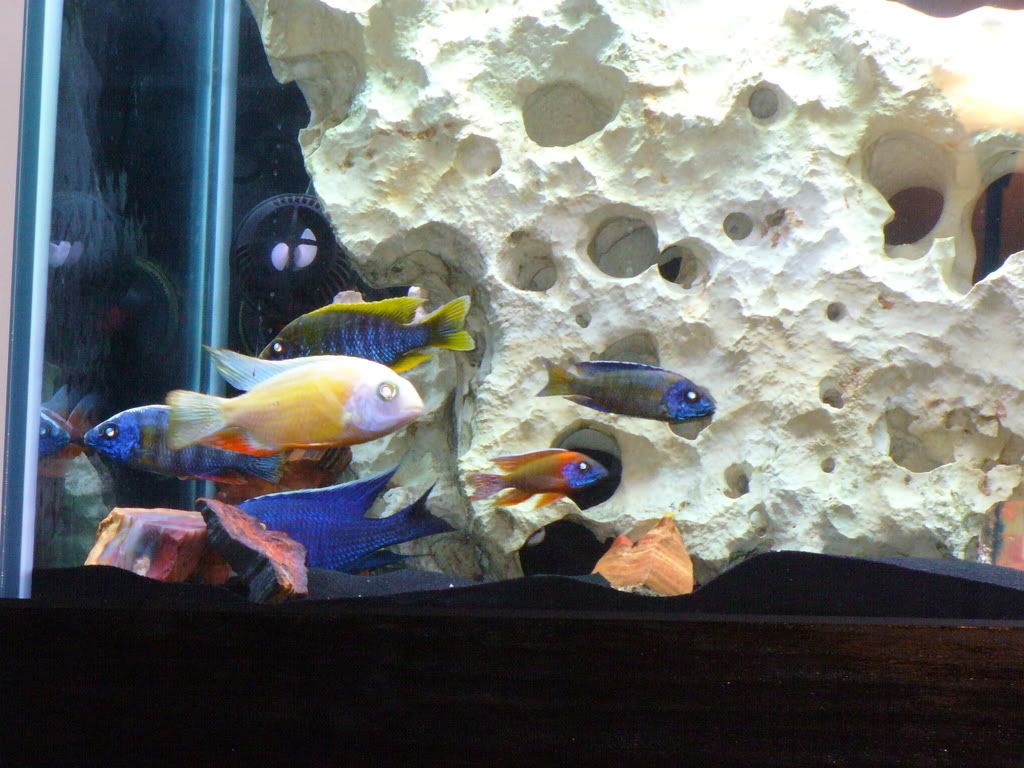 3) Ahli, Fryeri, or some hybrid? Sorry for the crappy pics
Pic 1 - Fish is second from the top
Pic 2 - Fish on the right
Thanks for all the help!
Mike