Fellow cichlidophiles
A couple of months or so ago I added four rainbow cichlids to my 450 litre bow-fronted aquarium, which they share happily with a pair of adult Jack Dempseys and a female adult Convict cichlid. They make tremendous community residents and I am delighted with them in every respect. I was wondering, however, whether anyone knows why two have pale amber eyes and two have bright orange/red eyes?
When I bought them, I thought it might have something to do with breeding dress, in much the same way that Sajicas change eye colour, but there has been no breeding activity and their eyes never change tint or hue.
Is it just natural variation?
The four together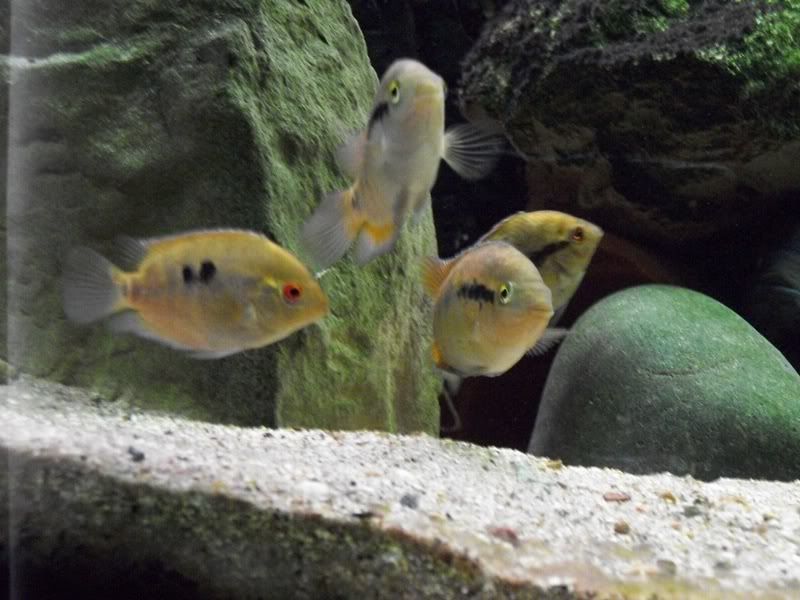 Up close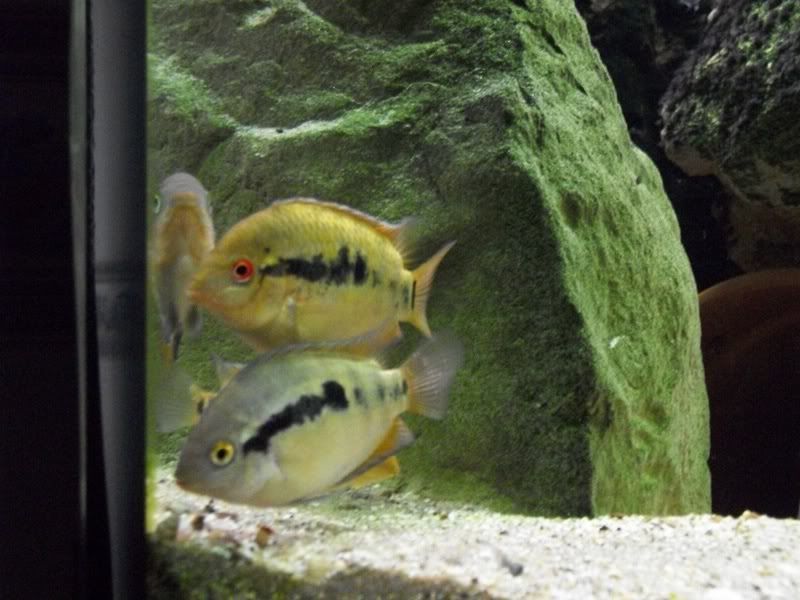 Any ideas?