Moderators: samaki, StructureGuy
Is this full color for the species?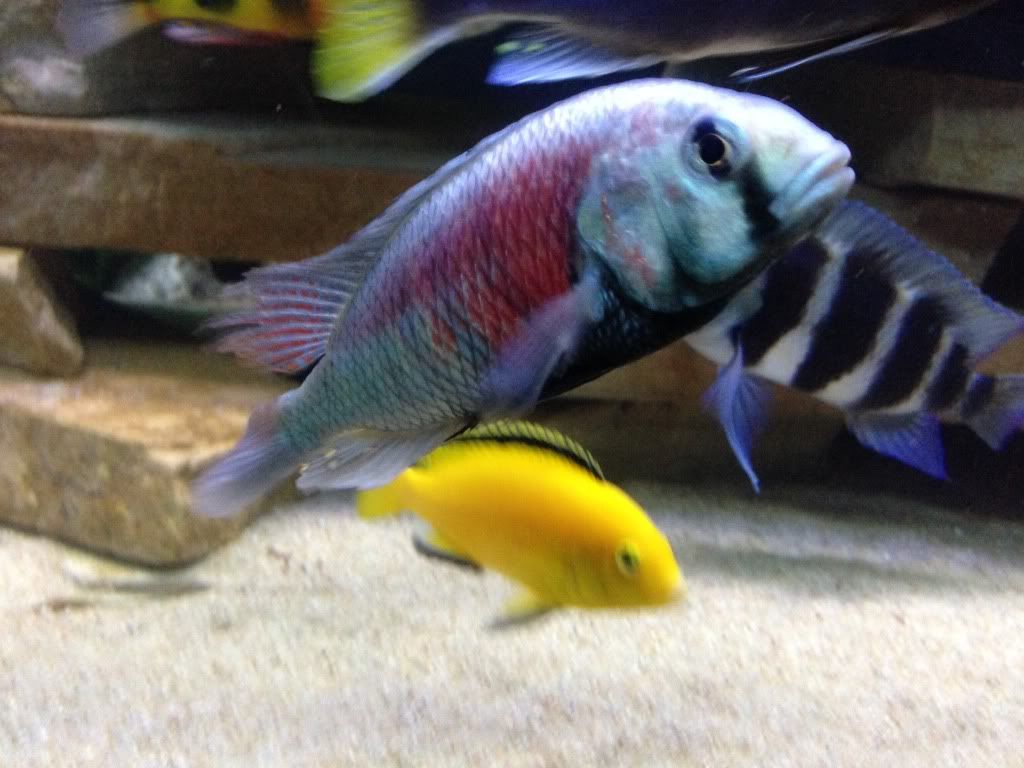 280g- Victorian/Malawi Random Grab Bag
125g- Fahaka Puffer "Tonto"
75g- Flavescent Peacocks, Pundamilia Nyererei "Ruti Island"
20g-Hospital
10g-Snails "Tonto Food"
5g- Snails "Tonto Food"
1g- Brine Shrimp
Joined: Sat Sep 03, 2011 2:49 pm
Location: Hockley, TX
---
---
Chowder Head wrote:Is this full color for the species?
It's pretty close to full color:
Here they are in a video:
http://www.youtube.com/watch?v=8SxqHU4w6vk
Kevin
Moderator
Joined: Fri Jul 26, 2002 8:00 pm
Location: Columbus, Ohio
---
Joined: Mon Mar 06, 2006 3:09 pm
Location: england
---
Excellent guys!!!!
125g Limbochromis robertsi, P. mulitcolor victoriae, P. pulcher
125g Metriaclima sp. zebra gold (Lions Cove) WC, P. polit
75g Xystichromis sp. Kyoga Flameback
and smaller tanks with livebearers, Bettas, tetras, other
C.A.R.E.S
Joined: Fri Apr 27, 2012 11:40 am
Location: Washington State
---
Yes, they are a beautiful fish. One of my favorites (if you couldn't tell), I would totally keep them if they weren't on the IUCN Red List.

Edit: for some fun, try tossing in a few apple snails!
Joined: Fri Mar 23, 2012 6:13 am
Location: Home
---
---
Return to Lake Victoria Basin, West African, Madagascar & Asian Species
Who is online
Users browsing this forum: No registered users and 1 guest