About 2 months ago I found that my LFS carried some gymnos and australoheros. I strongly suspect they are from the Spencer Jack collection. Anyhow, as I have luck before breeding another species of the australoheros I decided to get some "red ceibal"s to try out. There were only 3 left in the tank when I found them, so I took the gamble and bought the largest and smallest of the three.
So you can imagine my glee when after 2 months, they managed to pair up and I found my gymnos chased to the corners of the tank.
I took the gymnos out and gave the tank to the pair and eggs followed. They are still on the small side, about 2 inches. Here are some pics: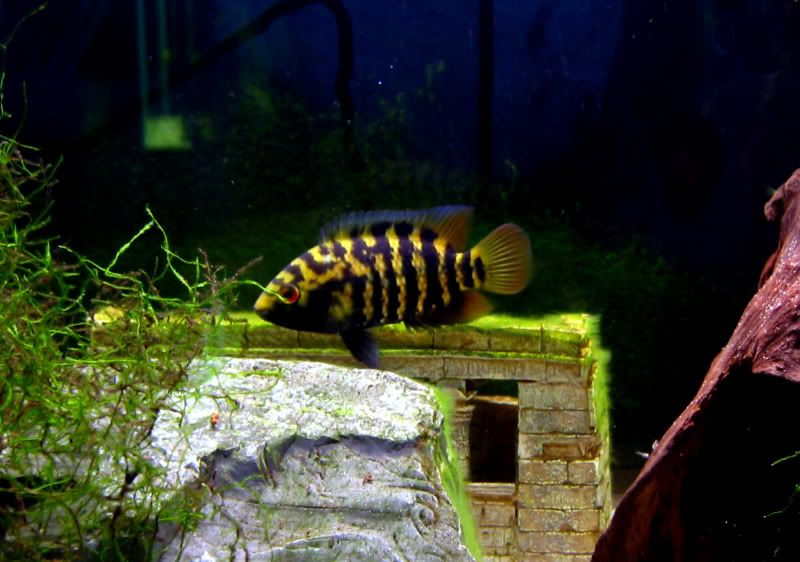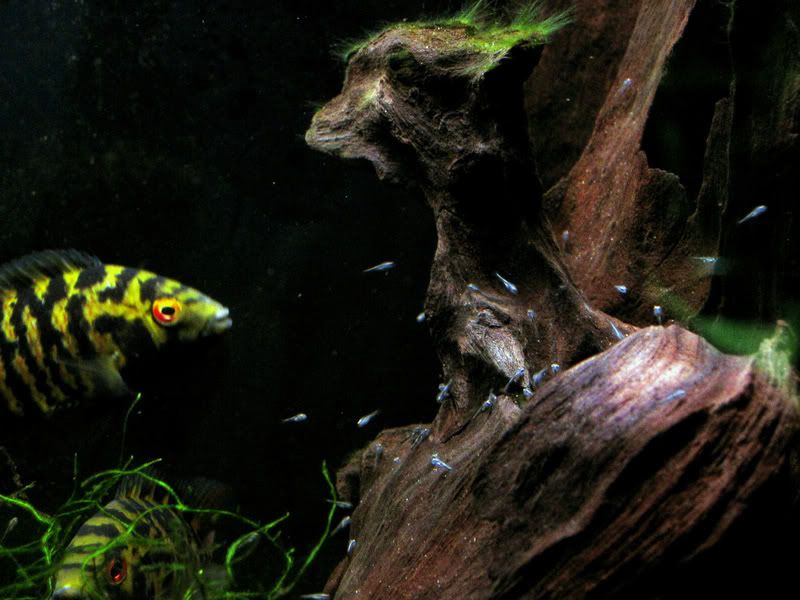 I find the "red ceibal"s very distinct from the australoheros "oblongum"s that I already have. As the name implies, the "red ceibal"'s base colour is a burnt olive orange, while the "oblongum"s have a more yellowish base colour but the presence of spangles give the fish a bluish hue. I want to see if I can keep the 2 species together - the display would look really nice.
Also, the eyes of the oblongums seem to be proportionately larger. For reference, this was the picture of my breeding female "oblongum".
Thanks for looking!
CHK