Hey guys
I believe some of you remember my tank preparations from about 2.5 years ago

for those who don't, http://www.cichlid-forum.com/phpBB/view ... hlight=400



My Ps. saulosi tank continued for about a year later
that's the way it looked:





After a few months later I decided I'm sick of saulosis (I'm the first person who brought them to Israel)
And I decided I want to make me a big variety of all the cichlids I like (mostly malawi)
I ended up with a 60 species aquarium, some of them rare, some special, some didn't even exist in my country and some very common but I like very much.
Here is a picture of that tank:




That tank was working till 3 months ago.



And here out latest story begins



For over a year now I was interesting in the Back To Nature backgrounds and modules
It's a swedish company that manufactures the most vivid and natural looking backgrounds and modules for aquariums. I've seen breathtaking aquariums that contain those backgrounds.
I've done some research and I found out that no one in Israel has a back to nature background.
I decided I want one for my tank.
Here are the 2 tanks that inspired me the most:





Then, I started looking for ways to make a DIY background for my tank, eventually I gave up and went looking for real aquarium backgrounds.
I went over several companies, but BTN's backgrounds were the best looking!
So, what do I do to get the background to my house back in Israel? I found out that the biggest piece of background they make is 200X60 (cm) while my tank is 260X80 so I goota figure out how I'm gonna hide those 20 cm between the background and the glass and to glue together another piece of 60cm in the width.
I decided due to all of that I want to choose with my own eyes (because there are several series of BTN and many color of each series) so I decided I;m going to the distributer in germany (the biggest in europe)
in 1 week from the day of the decision the next pictures were taken:




Yup, I went to germany and not for vecation, I've benn there for about 2.5 days.
Also, I am during my military service (I'm 19 years old) in the IDF (Israel's defense force - Israel's army) and went without permission while risking severe punishment.
I landed in Berlin, and the distributer is located in a small town called Lauenau about 350 km from Berlin. So I took a high speed train to a city called Hannover and from the train station the distributor (a charming man named Helmutt) offered to pick me up (a 25 mintues drive each direction)
I got there and saw some very nice aquariums: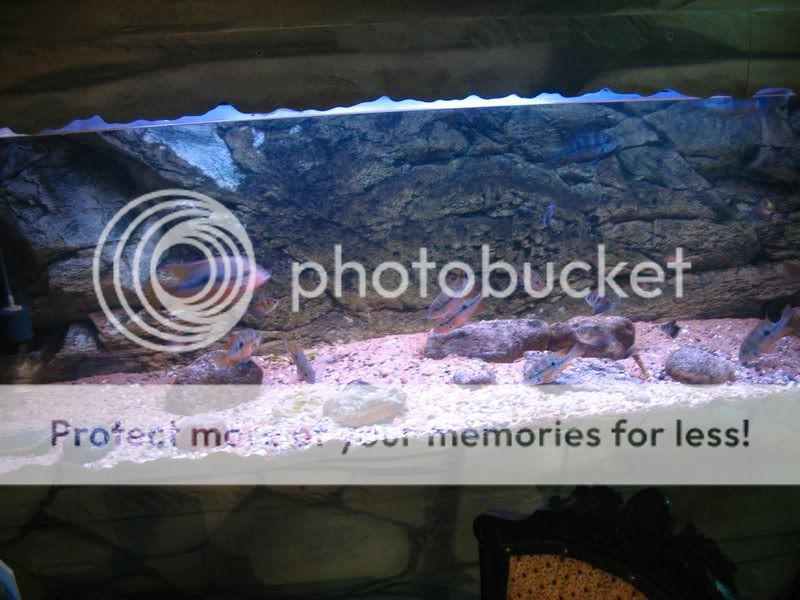 And here are the colors of the malawi and tanganyika series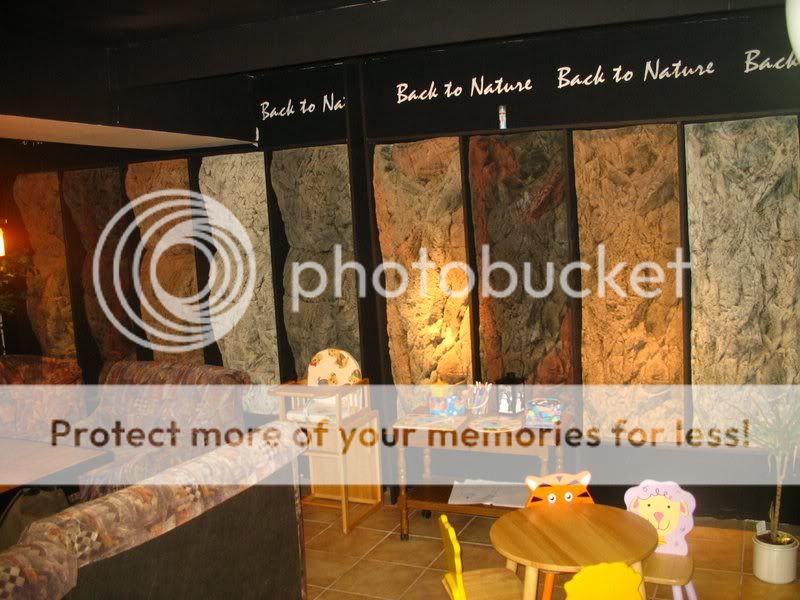 Because my tanks is 260cm so I took 2 pieces of 200cm background
and 8 modules aswell
everything was wrapped up in a huge carton




Now, how on earth am I going to get that thing back home?!?!
I decided to take it with me back home
The nice man, Helmutt took me back to the Hannover train station and we walked in like two commplete idiots with this huge package inside the stations. We arrived the platform and the platform manager told us we can't get this onboard, we tried convincing him but he said it's not possible, so, eventually I took a slow (but big) train back to berlin that could fit my package.
When I got to berlin I took another train to my hotel. (Think of all the people that helped me carry this thing out and in of different vehicles)
The next day I took a taxi van to the airport and when I got to the airport people looked at me like I was of outer space wondering off with the huge package. At the check in counter I was told I have to go to the heavy cargo area.
In the heavy cargo area I was told they could not fit this pacakge in the plane because there is not enough room (small plane) and I will have to leave my package in berlin. Then a 50 euro bill was slipped into the guy's pocket and the package was on the plane

When I got home friends picked me up and we tied the monster on the top of the car.
the next day I arrived to my base, where they held me a military trial and I only got a warning


the backgrounds and modules in my house:





I decied I want to make an aquarium with only wild fish, all F0, WC!
knowing the instalation will not be easy at all due to my tank's big dimensions I decided to call in a proffesional with building glass aquariums, his name is Shimon

before Shimon arrived I cleaned my tank from water and gravel leftovers and also my sump.




that's me finishing picking up all the gravel




The first big problem we had to face is taking out one of the glass stabilizators on the top of the tank in order to get the background inside, it took Shimon 2.5 hours and 15 knife razors haha.





I made a suggestion of building these "tables" for the background to be sitting on:




on the top of the background I decided to insert some glass pieces in order to affix in place and then silicone the whole thing:




Shimon cutting the second piece (60 cm)




first module in place




I added 10 pots for extra hiding places, pots were glued




The, Shimon told me about a problem I didn't realise before; I wanted to put 4 modules not in their specified way, I didn't think it's much of a problem because I've seen some aquariums with those modules standing in the way I wanted it to look like. We came up with a creative solution, glueing rocks to the inside of the modules and blasting it with silicone (we used only for this purpose 16 tubes of aquarium silicone). In 1 module we glues pieces of glass.




afterwards I wanted to hide the second overflow box (on the left side) so I decided to glue a big module to the top of tank, the only thing is that the module base is 60 cm while the left stabilizator is 20 cm. so we glued another 40 cm glass piece and the we glues the module.





and it's done




stabilizator back in place




הוספתי את התאורה (לאחר התמונה שמתי את הרפלקטורים)

lights (reflectors came on after the picture was taken)





also, a 23 pound (10 k) of filterwool




Cichlid diet:




my big sump (not all of it is shown)




stocking as planned(reminding you that all fish are wild caught):

5. C. gibberosa (Moba) (Zaire Blue)
5. C gibberosa (Samazi) (Blue Bismark)
11. A. calvus (black)
11. A. calvus (white)
11. A. compressiceps (Orange)
10. J, regani (Kipili)
11. T. moorii (Mpulungu)
12. T. sp. "Ikola" (Ikola)
11. T. sp. "Red" (Chimba)
6. T. brichardi (Mpimbwe)
1. P. trewavasae
1. B. tricoti
10. N. leleupi
**Also, in a few days:
2. O. nasuta (Orange)
2. E. kilesa
2. E. cyanostictus (Kasanga)


I arrived to the wild tanganyika fish farm
here are some shots:




Here are 35 bags of all the fish





2 weeks has passed and I called a friend and an Israeli cichlid expert, Dr. Chaim Shohat, who is also an amzing photographer, the man came in with a Cannon D70, and a Cannon EOS Mark 3(!!), also with several lenses and 2 tripods and and 2 automated from a distances flashes



Final shots:


(Click for larger view, highly recommended)



On the right, blue bismark and on the left is moba



Blue bismark



Moba



black calvus



white calvus



comp



mpulungu



ikola



mpimbwe



chimba



leleupi



regani kipili



petro



notice the small teeth



bunch



eating




and here are a few photographes from my camera (haha)




tricoti



leleupi



Also, a video

(small screen is recommended due to low quality
http://www.youtube.com/watch?v=cNnxampVoe8

400 Gallon tank

260x80x70 (cm)

512 Watts of lighting

350 litre sump

11 watt UV

600 watt jager (heating)
Hope you enjoyed it!
Spit_Fire.