Well, as some may know already, I've been asking quite a bit about building my stand/rack. well, i finally have it built and somewhat setup.
Now let me start off, im no carpenter. But, it was easy enough, id totally do it again.
I have a couple pics from the build (taken with my phone) and ill hopefully get more shots as i finish it up completely.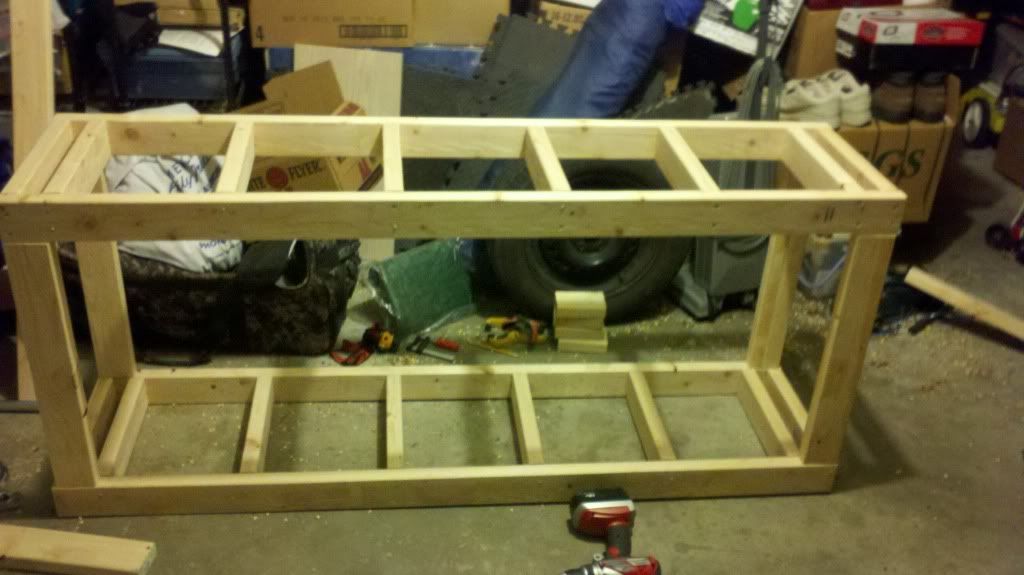 Here, i just had 2 of the shelves done, and was trying to visually see the gap (in this pic, those are 2ft legs)
This shows the height of the top shelf, and the approximate height for the middle shelf.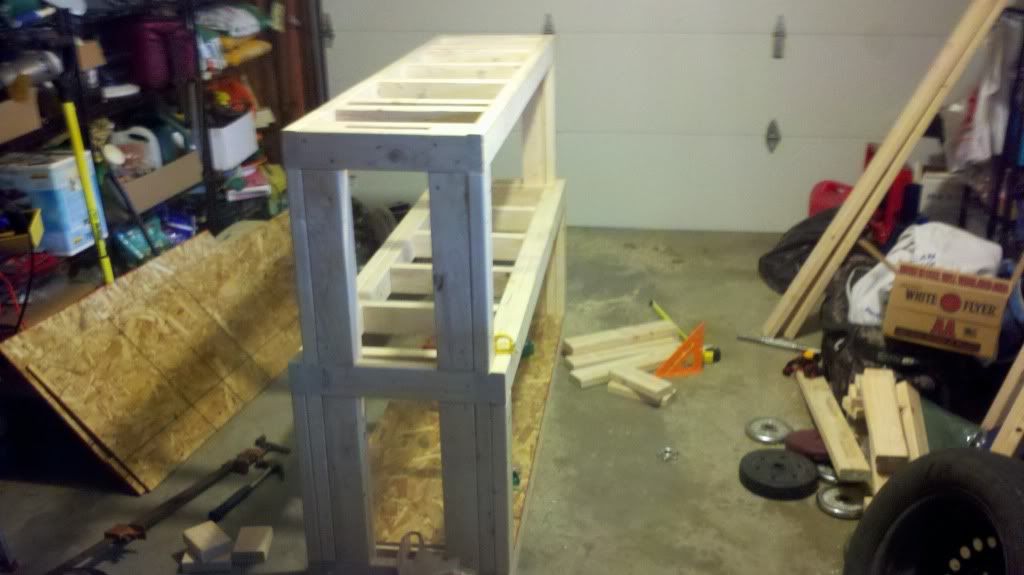 This is with all shelves in, still needing to add the extra length and height supports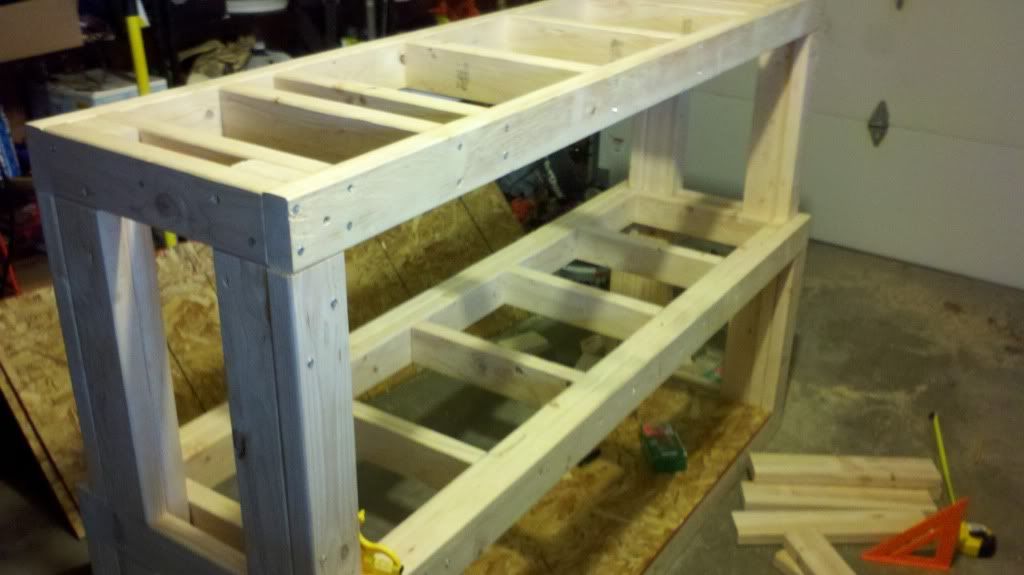 different angle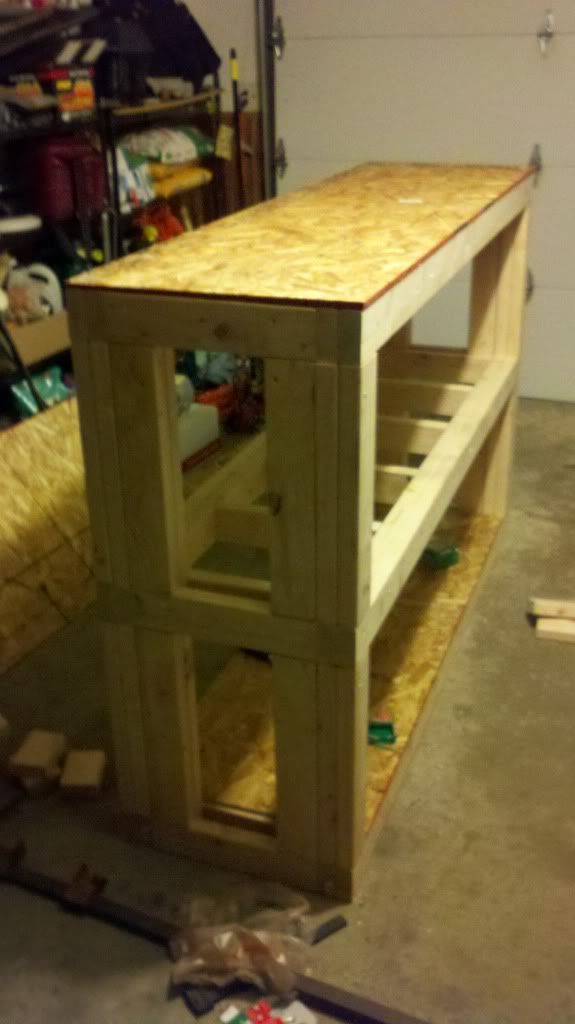 and here it is completely built.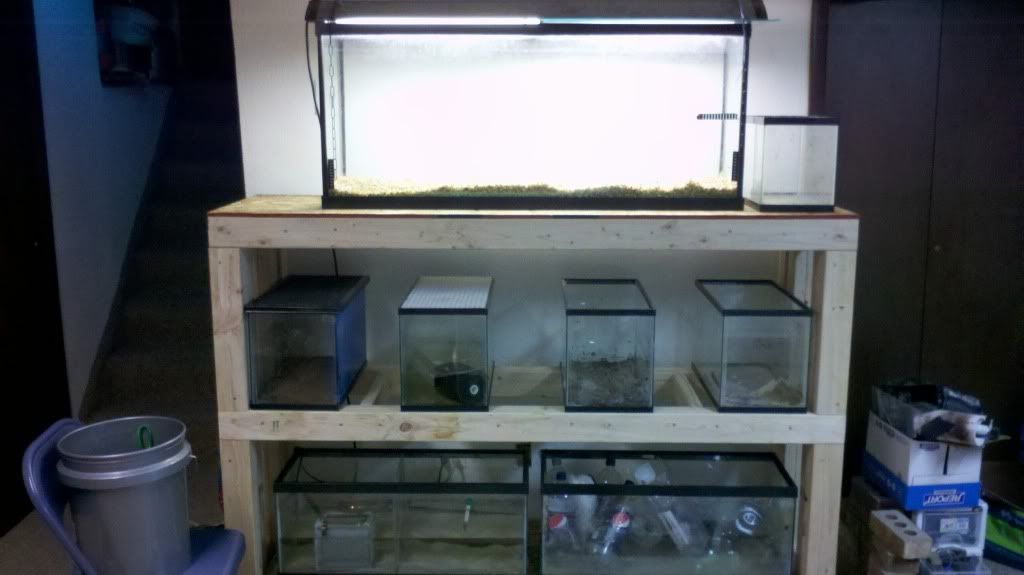 and here it is, in its resting place in my room (basement, concrete floor).
i will be adding 2 more 10 gallons in the middle row to make a total of 6.
1 55
6 10s
2 20L
Next is getting an air pump and a few more sponges.... and figure how to heat all of this!