first off.. any time I enter the chat room I am unable to type.. anyone know the problem? I see people typing but when I go to text field I am unable to do anything.
I am looking for different suggestions for tank improvement. I think that the rocks and stuff should be pulled.. I have a few plants I just happened to grab a few at petco just to see if they will eat them up.. I am thinking of different rocks than these flat stones... And in the process maybe more plantage. I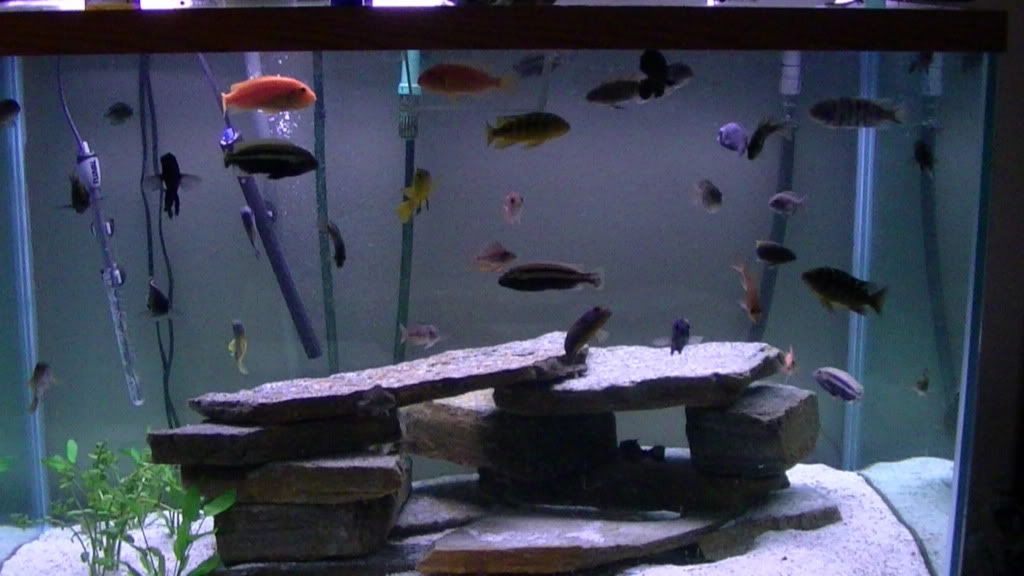 This little guy looks like a Mbuna. I was wondering if anyone knew what type. Not aggressive at all and I like the colors.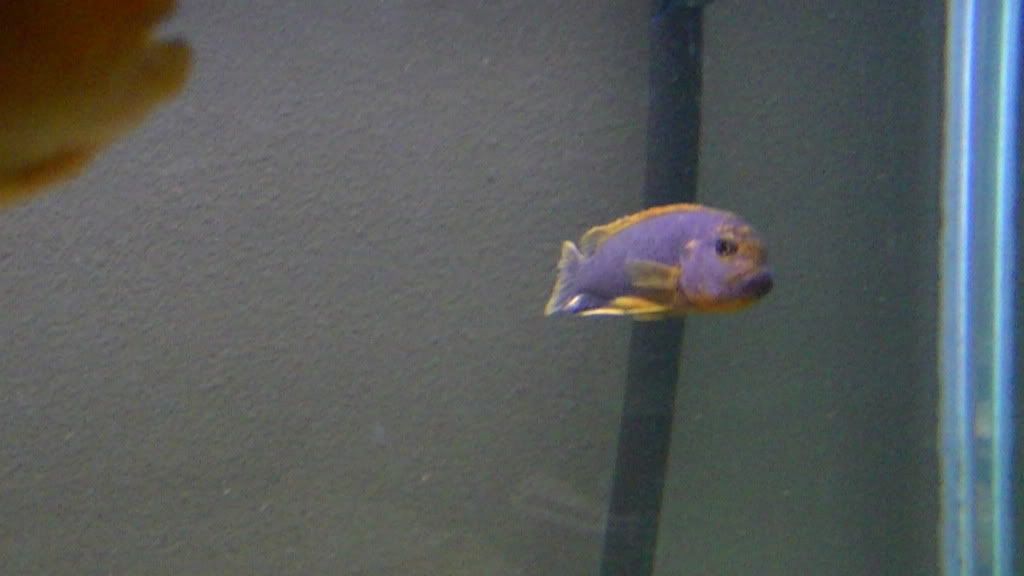 I have several haps and peacocks in there.. Not that the image helps see that. And a few varied mbuna's. I have 4 Melanochromis auratus.. I am thinking of re-homing those guys as they are the most of aggressive of any of them. I have a bunch of demonosi fry and yellow/golden lab (hybrids) that are starting to grow.. most will have to go to new homes but I was wondering what people thought of introducing these guys into a peacock/hap environment. I could use some new color.