recent changes are, installed Fluval 406, and tank already had a 305. added a few more rocks, put powerhead in center of the tank and it seems to be working out for me so far. and the green algae look i wanted is really coming along nice!
and put all 6 of my mbuna in a 55 gallon tank. and i have noticed the Peacocks and Haps have colored up a lot since doing so.
and some of the females i have in the tank are getting pregnant. including a dragons blood, and two peacocks. but i don't have a third tank to put them in, so well see who makes it....
shots were taken with my brand new canon t3i. I'm still trying to figure it out.
heres the most recent shot of the tank.

Makonde yellow black fin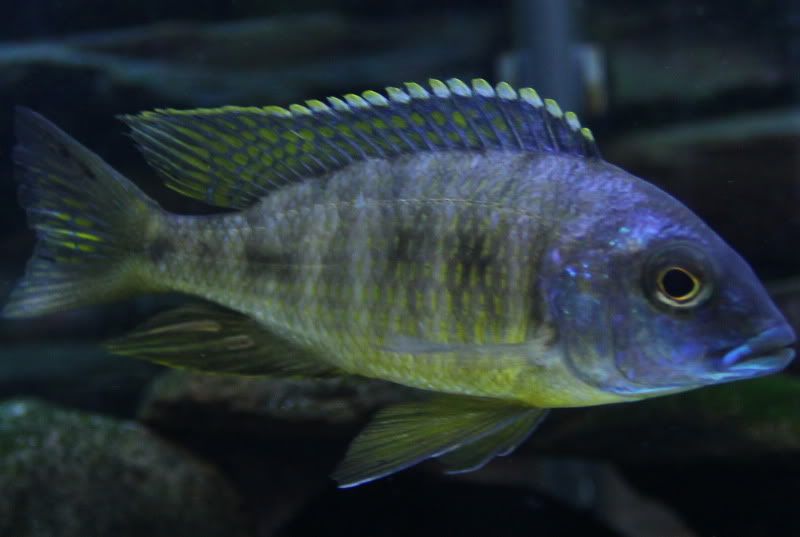 Dragons blood, bully of the tank...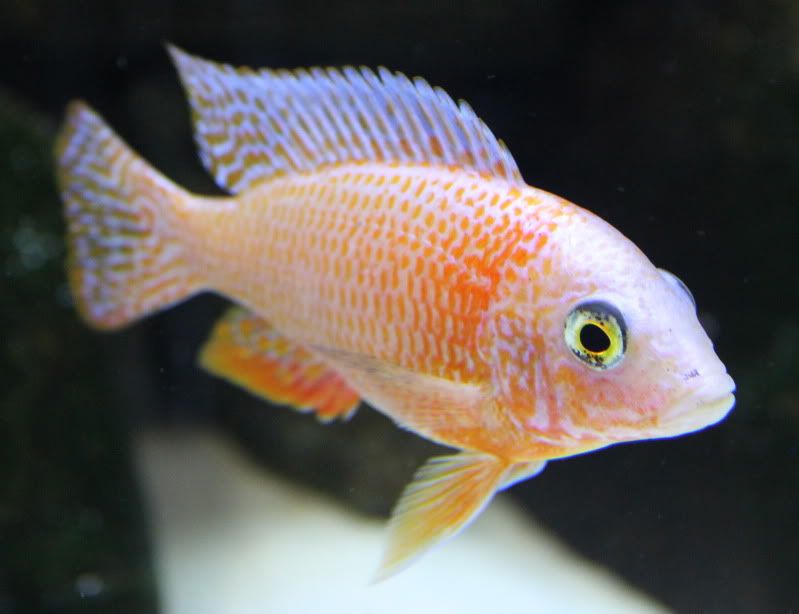 Red empress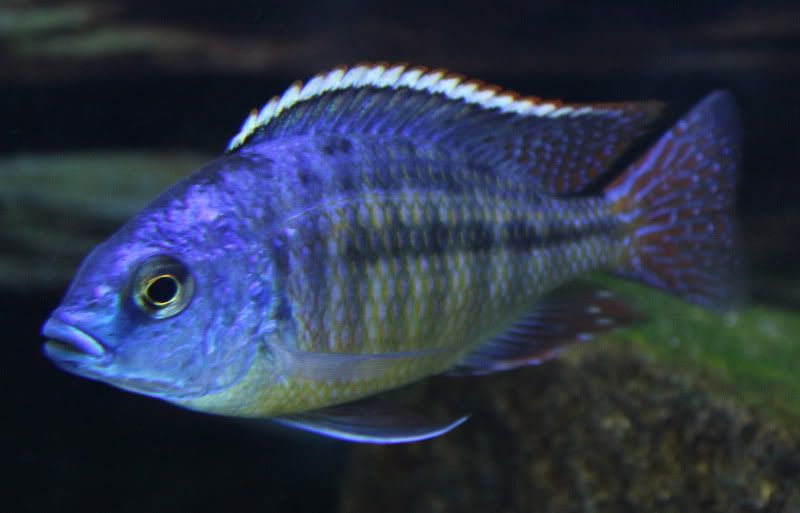 Benga yellow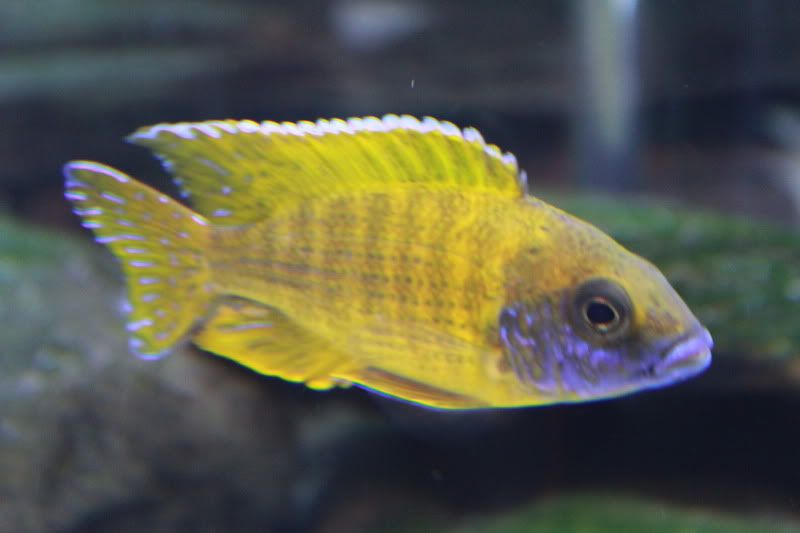 could someone tell me what this fish may be, i bought him as a juvie, and the store owner said he was a red shoulder peacock, but i don't think that is the case?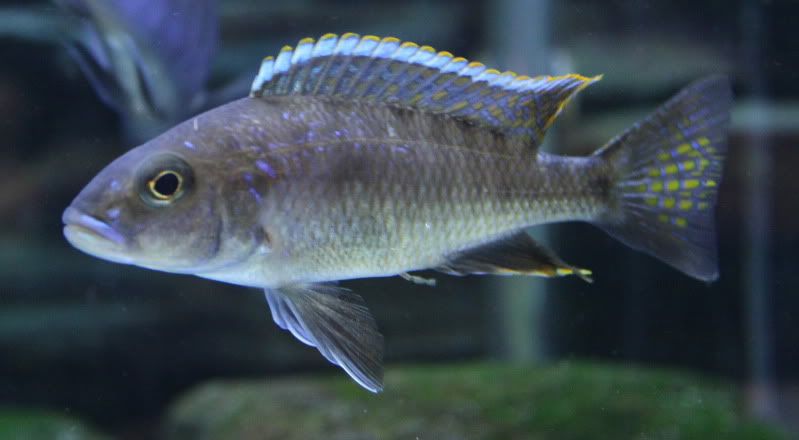 let me know what you guys think!