I ran out with the wife before work today to a local stone yard and grabbed 30 or so nice rocks, tried to match the consistency, shape, and random colors of the background.
I was thinking about taking a side trip to a local rocky area, but the stone yard had nice buckets with small, medium and large in a variety of sizes.
I snapped a couple pictures before I dunked them in bleach water buckets to get rid of any oil or unwanted hitchhikers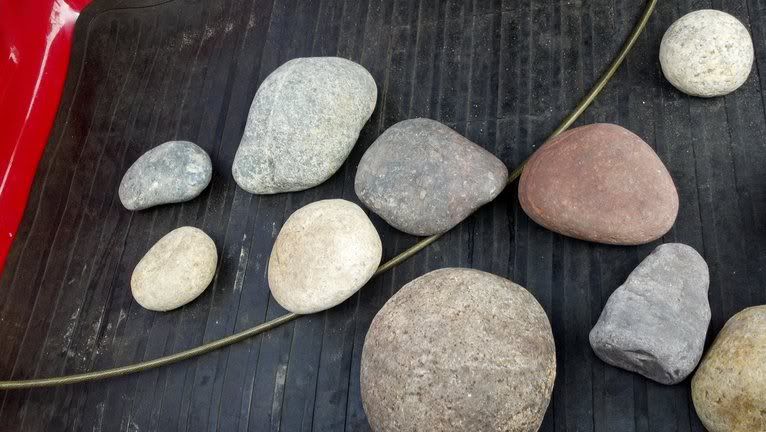 How long should these fellows soak before I can let them air dry?