I have been keeping Africans for about 8 years, always in a 50G acrylic with an Emperor 400 and an Eheim classic canister. To my, that was a perfect sized tank. In the office, I ran an Artica chiller because of no AC during summer Sundays and the 95 degree air temp.
Recently, when repiping our house after a plumbing issue, I decided to open a false wall and build in my 50g. For about 5 seconds, then I looked at the wall, and instantly decided to put a 5 foot tank in the wall, visible in the living room. The great thing for me is that the space inside the wall is so large (approximately 4 feet by 5.5 feet) , I will have a fish room, with water supply, a drain, and room for all my stuff to be together, food, chemicals, etc.
Even though I have run several threads on minor parts of this, now that we are getting serious, I thought it might be better for anyone who cares to use this as a reference to have it together in a properly titled thread.
Here's an establishing shot of the living room wall, this spot has been covered by the TV for years, the TV is going up on the opposite side of the fireplace.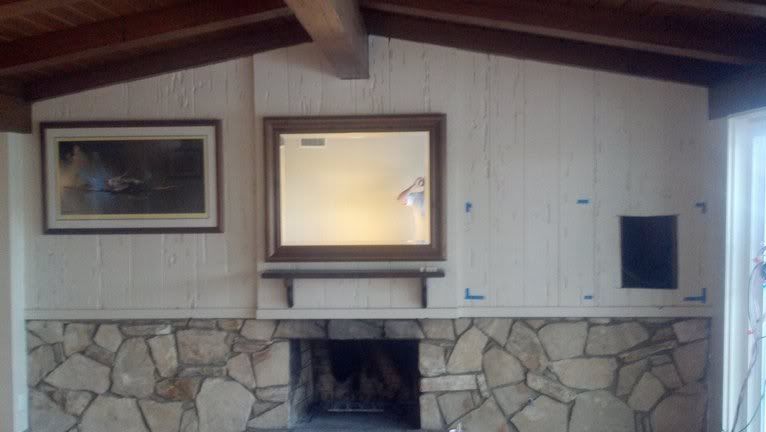 So I started haunting Craig's List, I was at a bit of disadvantage, because I have just over 5 feet of wall space, and I did not want a 46 inch tank. I scored this ex saltwater tank, 100G Visio glass with a single overflow box, a stand which I have been using to work out plumbing issues, and will later sell, a small SW sump with a Mag 12, a skimmer that I am not sure if it works, and a ton of salt crust and general saltwater nastiness and stank. I plan to sell the stand, the sump, and the skimmer on CL when I get a chance. It cleaned up WAY better than I thought it would.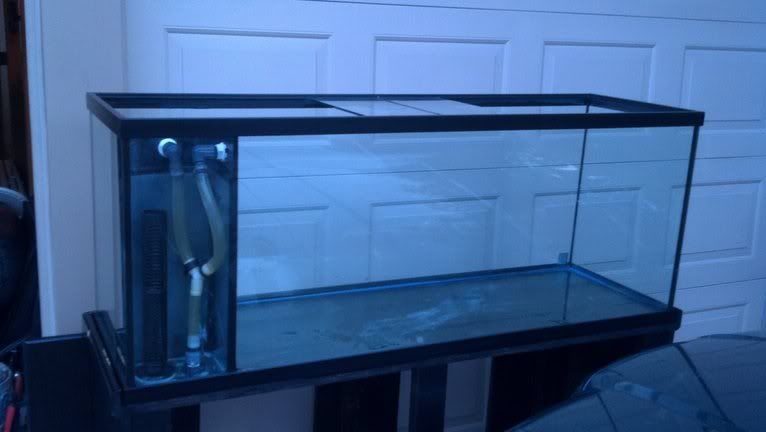 I decided early on to use a sump, and in cleaning up this one, even though it was smaller than I wanted at 24 gallons, I hooked it up and gave it a try. The problem I was having is that with the Mag 12, I needed to keep the pump totally submerged to keep it from sucking air, then, when I unplugged it, to check what would happen for a power outage, it came to within about an inch of the tank rim, too close for comfort, especially coming off some non fish tank water damage to our floor. During this phase, my wife came to look at it in the garage an immediately mentioned that the rushing whitewater noise was far too loud, so I built a Durso standpipe with about $5 worth of plumbing parts. It works as advertised, my only contribution to that system is the ability to tell you if you need to offset it, 2 45 degree elbows do not affect operation.
Back to Craigs list, where I found a 60G acrylic that was only $40, so I picked that up. I briefly flirted with a bucket setup, but for a variety of reasons abandoned that in favor of a built in bio ball chamber, my first work with acrylic. I made a single wall to hold the bio balls in, and added ¼ acrylic rod to hold up the egg crate and drip tray, and I made a top plate to attach the hose to the top of the sump, and filled it all with 10G bio balls, which sources tell me is good for 300G or so of water.
[/img]http://i1119.photobucket.com/albums/k634/citadelgrad871/photobucket-17252-1317528063574.jpg[/img]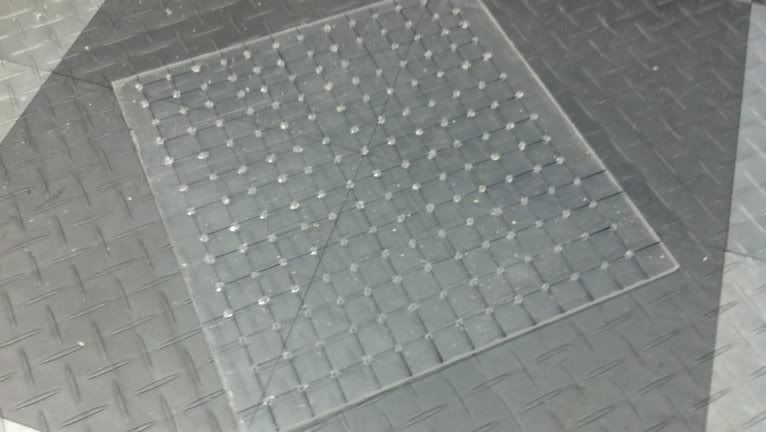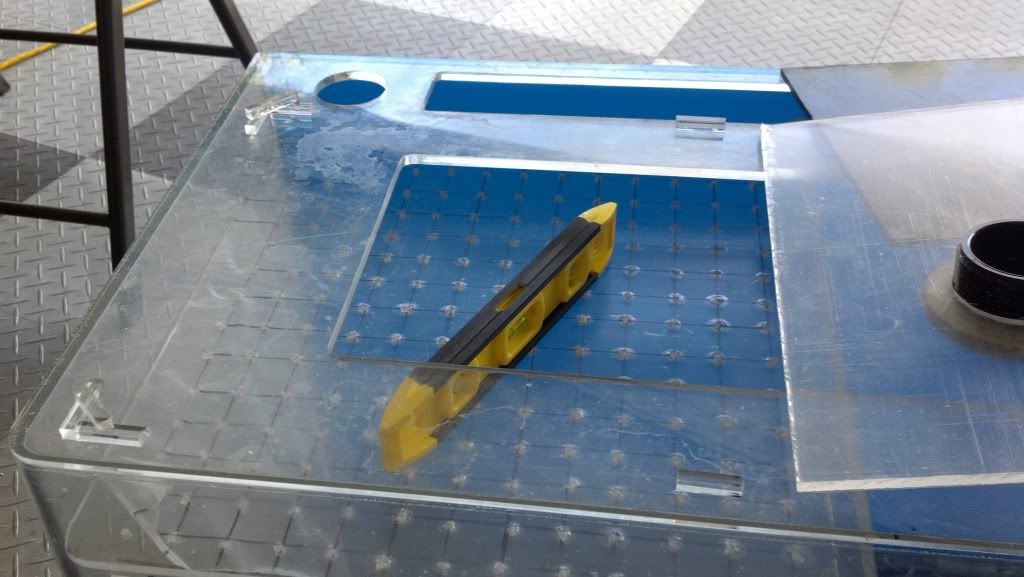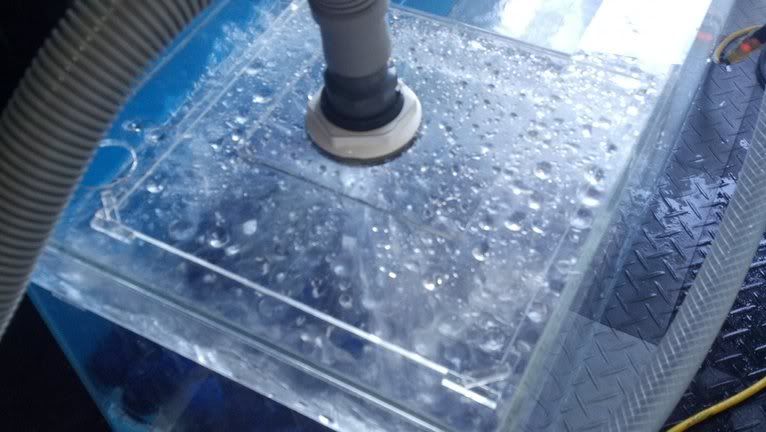 With the batting on the top of the drip tray, I get a nice, quite sprinkle of water over the entire bio chamber.