Hello all - I'm setting up a 135 gallon (upgrading from a 55), and while doing it I thought I'd try my hand with my first 3D styro background. I did lots of research (mostly on these boards) and took pics along the way.
Drawing from my fishing experiences, I wanted to create many rock ledges and shelves that are so common in the smallmouth-laden rivers that I fish. At the same time, I want to leave a lot of open space since I plan on having an all-male hap/peacock setup.
Here I started off with standard 2" insulating styro found at Lowe's. I began with 3 sheets siliconed together, but I took one off after finding it took up too much room.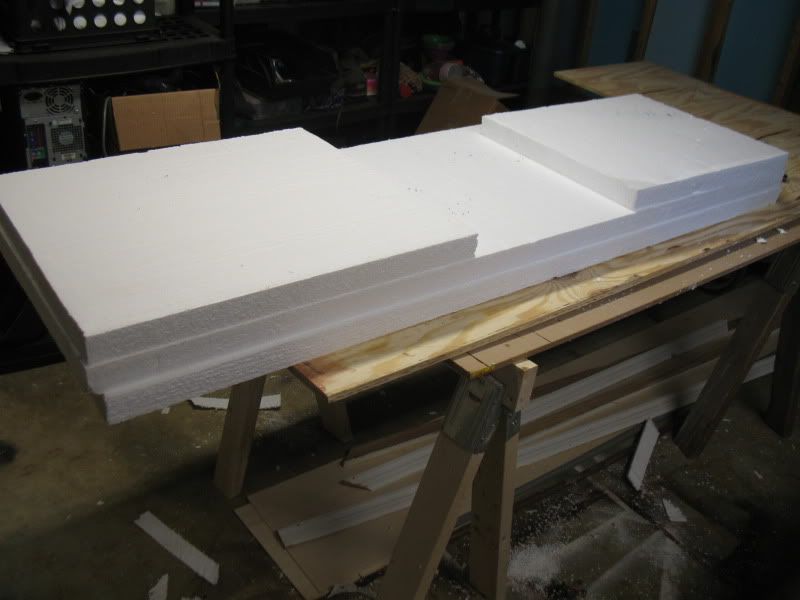 I also had some packing styro that came with a new mitre saw I bought. This would be broken up and serve as the shelves and ledges.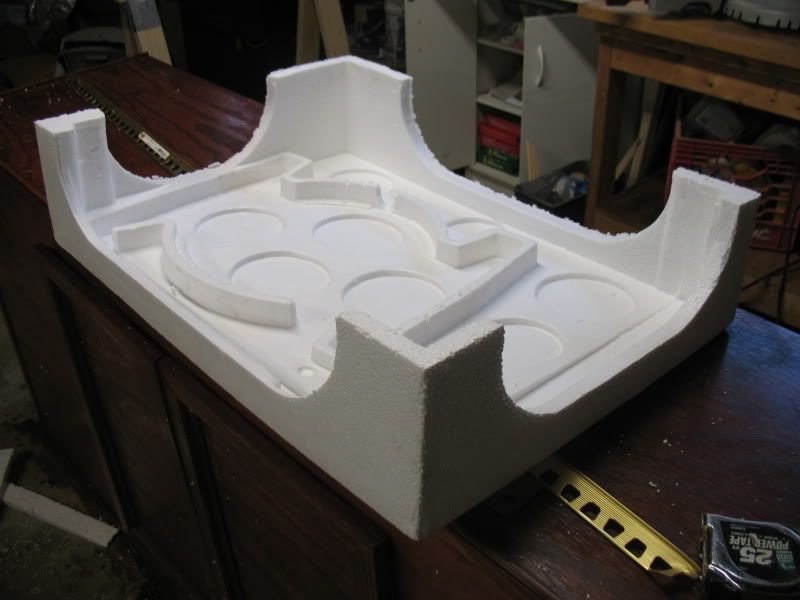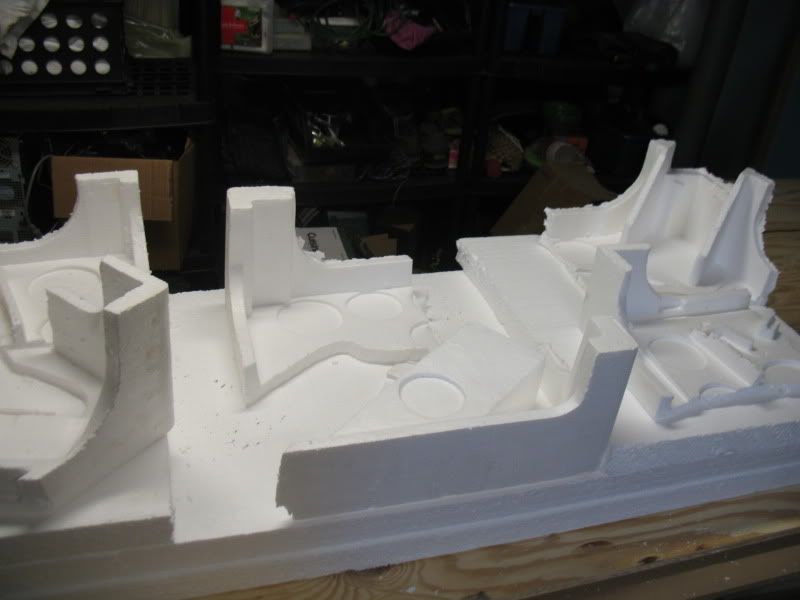 Then I got to carving with a cutco kitchen knife (the bread slicer, much to my wife's dismay), a steak knife, and a butter knife. The steak knife broke off midway through carving.
Left side, carved:
Right side, carved: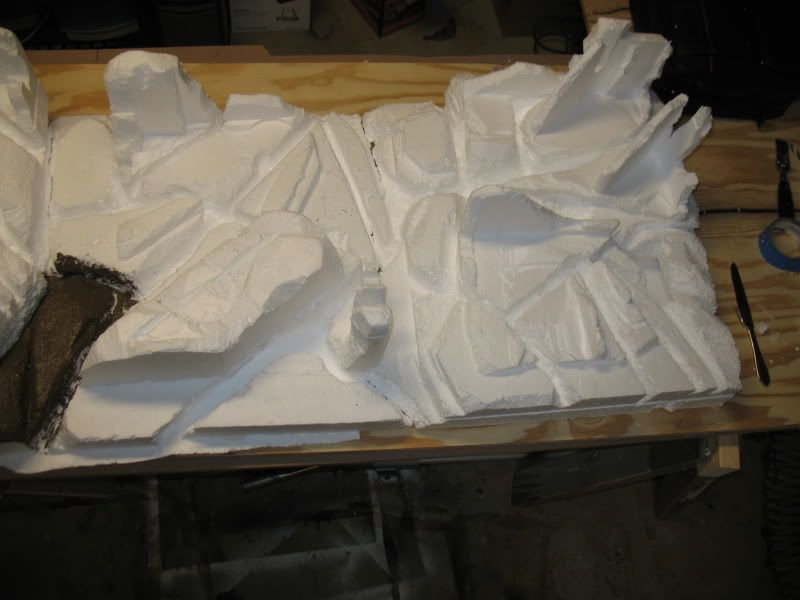 Standing up in the workroom: