niccomau wrote:That so cool!!!
Thanks!!
Cole1309 wrote:Well that is pretty awesome. Keep the pictures coming. How have the Otter points and Trewavasae been breeding? You should get some pictures of the peacocks if you can and have time. I would love to see a litttle more of them and a little more of your set up! Awesome job keep up the good work.
Thank you!! The Trewavasae have not held for me at all yet, but the males are very colored up. The Otter points seem to always have a holding female, I've pulled fry a couple times... I have so many darned peacock fry growing out right now, I'm sure I'll never sell them all... here some of their pics as well as some others...
Otter Point male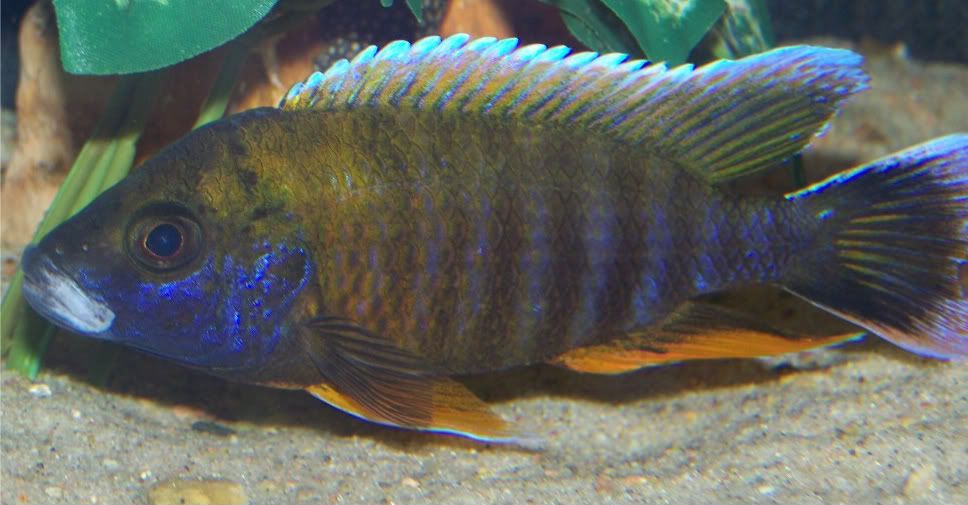 Trewavasae male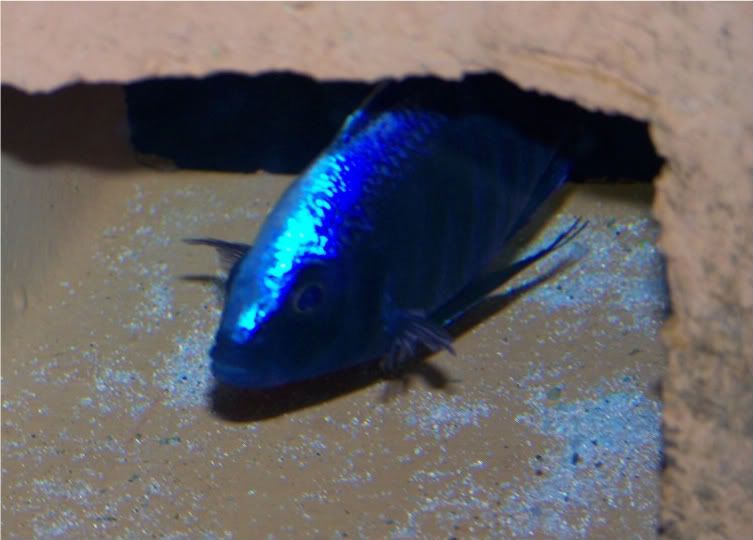 Swallowtail male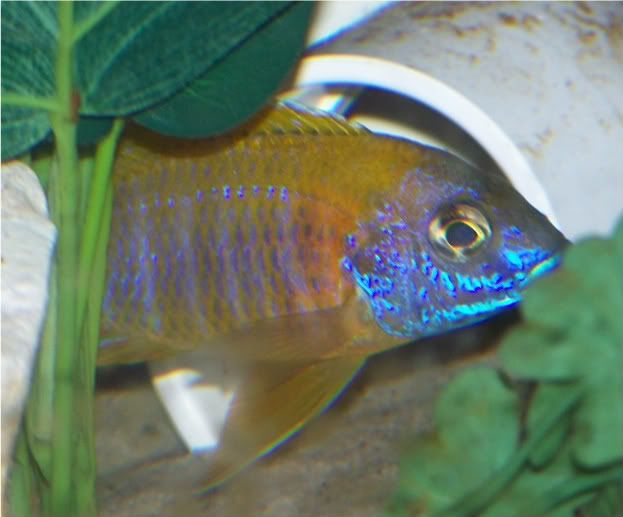 Baenschi male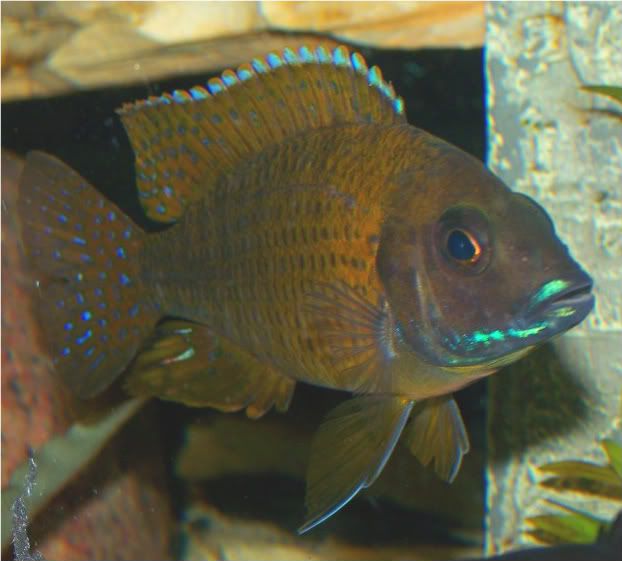 Two Copadichromis Borleyi Kandago males & and Albino Ngara peacock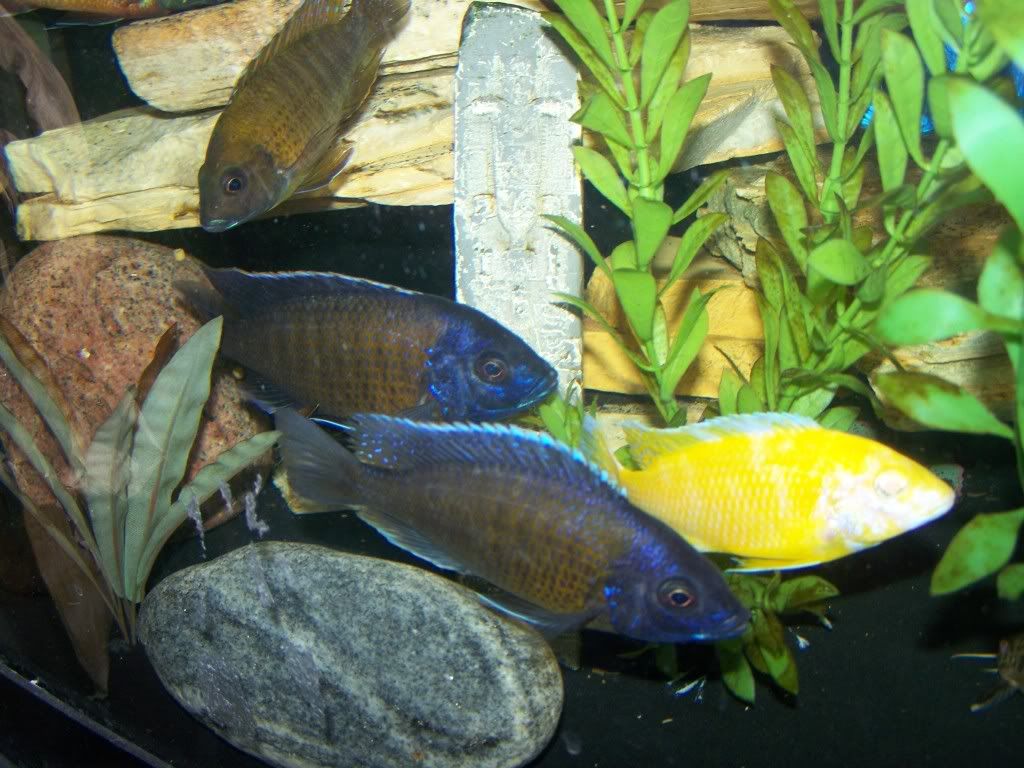 Taiwan Reef male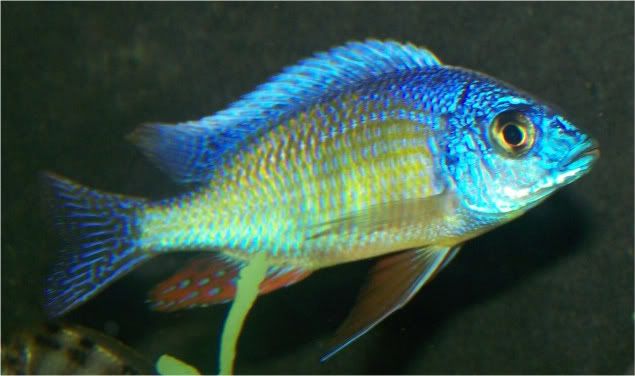 Couple Lithobate males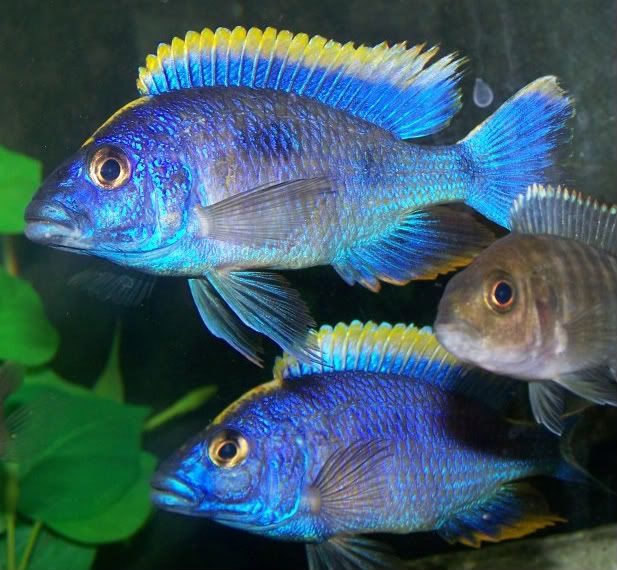 Young Rubescense male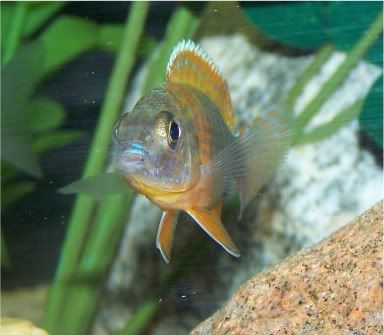 Albino Taiwan Reef male
Chidunga Rocks peacock male
Red Empress male
Enjoy... thanks for looking!
Joined: Mon Mar 31, 2008 11:47 pm
Location: Iowa
---
This thread makes me happy.
I can't wait to do this myself. Very Nice
Keep the updates coming...........
Joined: Wed Jan 14, 2009 11:51 pm
Location: Fort Worth, Texas
---
Joined: Thu Mar 20, 2008 4:49 pm
Location: Northern Illinois
---
---
Absolutely gorgeous!! (fish and fish room!)
_________________
75g 2 rainbow cichlids, 3 giant danios, 1 rainbow shark, 1 rhino pleco, live plants too!

50g 1 red oscar
Joined: Thu Oct 14, 2004 12:39 pm
Location: Florida
---
Nice looking fish room... I have 15 tanks right now waiting to set up for a fish room....


I"m going to keep the 85, 75, 65/40L stack, and 35H/29 stack upstairs... 2 in living room, 2 in office, 2 in bedroom.... but downstairs.. 150, 65(2), 55(2), 35(2), many 10s, and whatever else I can buy in the meantime.


Super glad to see what it will look like. Hehe.. I have to build some stands like you have.

Thanks so much for posting your pics... Next thing I need is a pump...
Joined: Wed Dec 03, 2008 10:08 pm
Location: Michigan
---
---
---
---
Return to General Aquaria Discussion
Who is online
Users browsing this forum: No registered users and 1 guest