So I'm up to 11 angels. Theres 3 about the size of a silver dollar, 3 about the size of a half dollar and 5 with a body that has a 3.5-4" diameter. There's also about 6bn plecos in the tank also only 2". Fed 2X/day with a weekly 50% water change. All of the angels are in the upper half of the tank almost all the time and was looking for something that will stay towards the bottom, I was looking at some rams.
Also there's hardly any fighting in the tank. The only time I've seen fighting was when two paired off and we're ready to breed.
Here's a coupl tank shots to show you how it looks.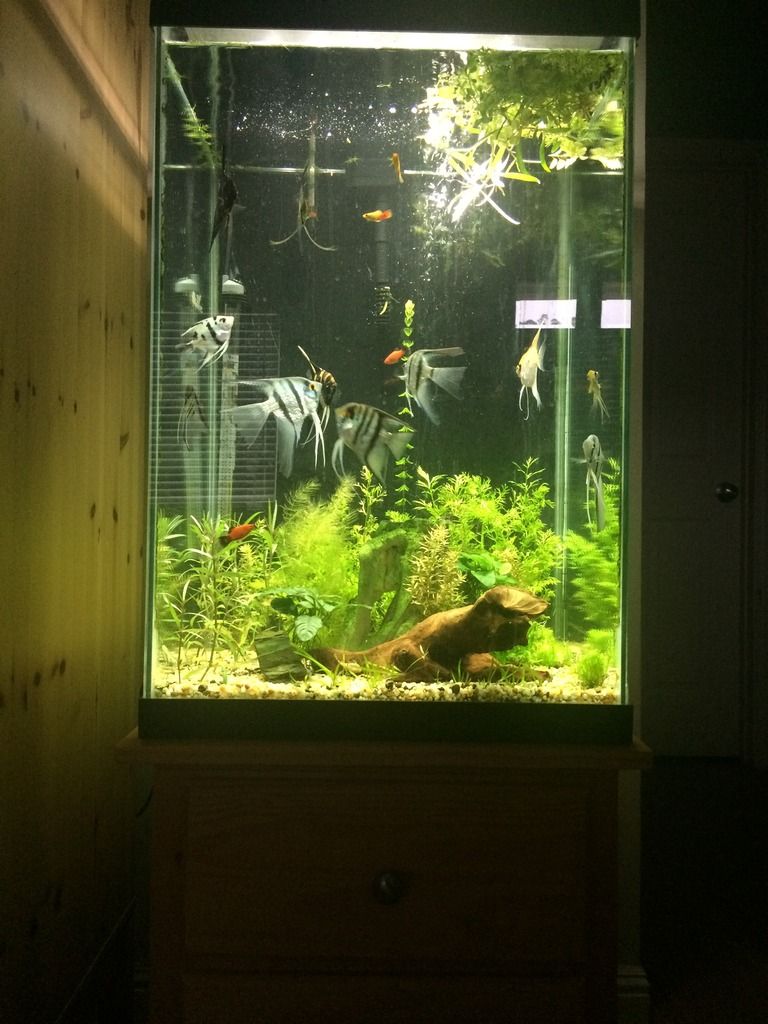 Let me know if you think I can add them
Thanks