Here is the story.
I got this beauty at a price I could not pass, the day I was to pick it up I hired movers, since the tank empty and by it self it's 400 pounds..... the movers came...6 hours late, it was raining cats and dogs...when they saw the tank they just said...no, we can't do it...turn around and left.
The gentleman that sold me the tank was perplexed to said the least, I was about to have a heart attack!!!!
Next day a guy at my church saved the day along with his two sons, he came with his truck and pick up the tank for me, delivered it to my house....
here is a picture of the tank finally at my husband's home office.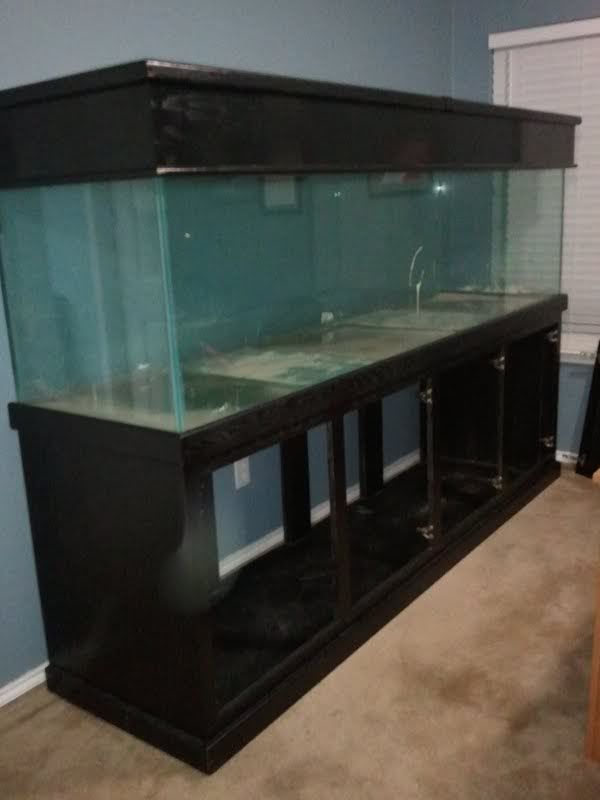 More to come