I give your tank an 8 with out fish its hard to giva ny beter than that haha, cant wait to see what it looks like with the fish in there.
Here is one of my tanks that I am in the process of getting put together for angels, clown loaches and maby a few other fish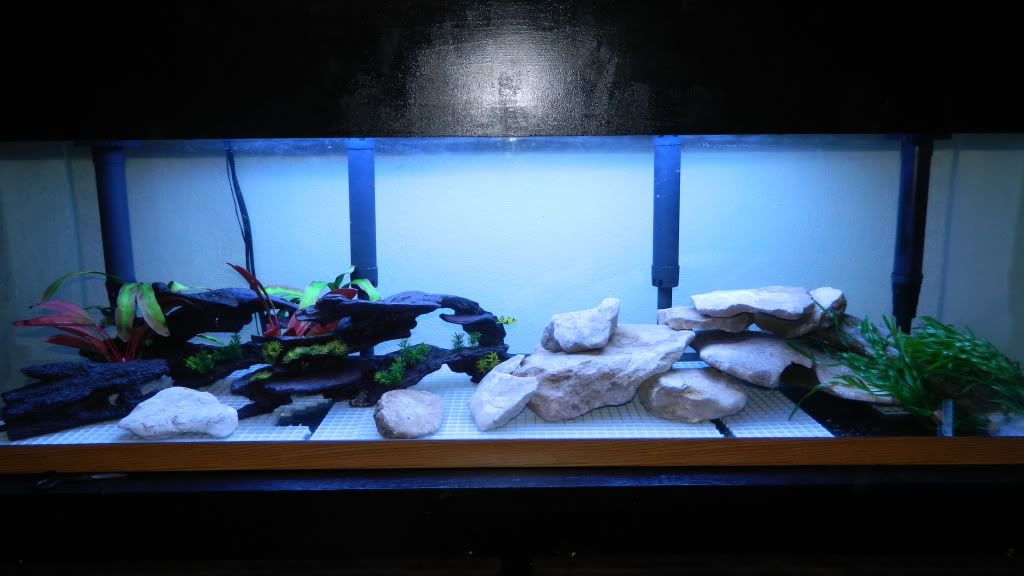 125g drilled with sump filtration and a submersibal 1200-1500gph pump.
It will have a lot more plants and painted back ground and a very light collored sand. But just kinda set some of the rocks and stuff in there so you could see the basic idea.