I just started my underground jet system a few minutes ago so I thought I would post my progress. This is the first one I have ever done so I am keeping my fingers crossed. I have asked fmueller quite a few questions and have spent way too much time on his website. Hopefully everything will work out.
The first thing I did was cut some pieces of 3/4" pvc about 1 1/4" to 1 1/2" long to use as the jets. After they were cut I boiled them for about five minutes.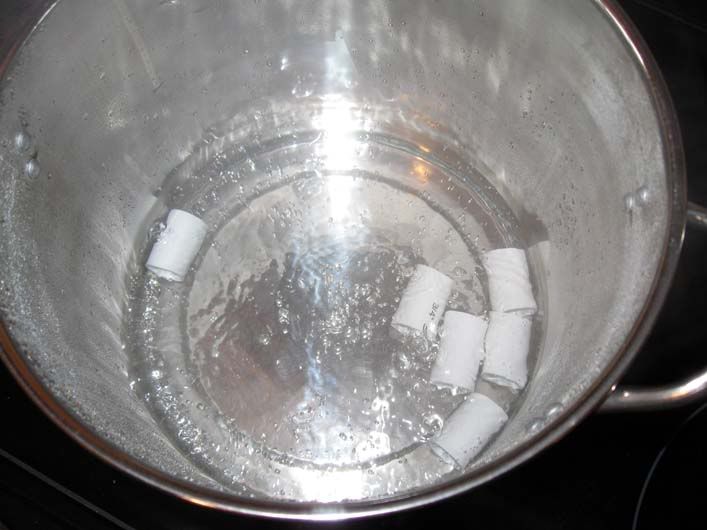 Once they had been boiling for about five minutes I took them out one at a time. I placed one end in a union to keep it from mis-shaping then I smashed the other end with a pair of channel locks.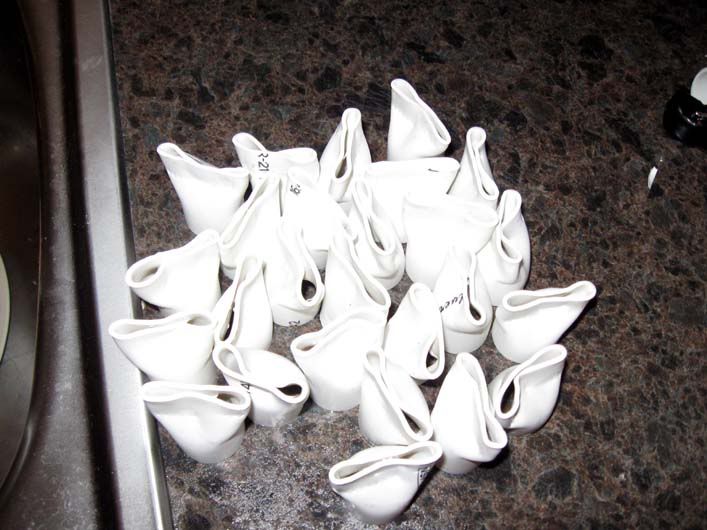 Once I finished them I started working in the tank. I used 1" pvc out of the overflow and down to the bottom of the tank. There I reduced the pipe down to 3/4" and started laying out the system.
So far I have done the right half of the tank.