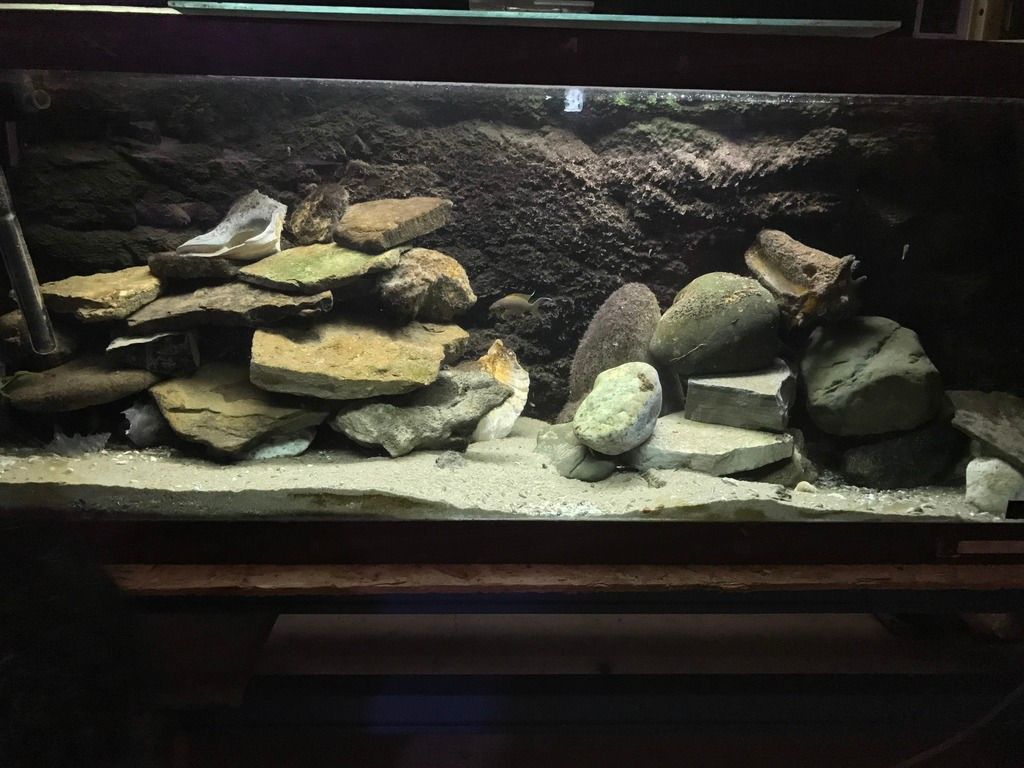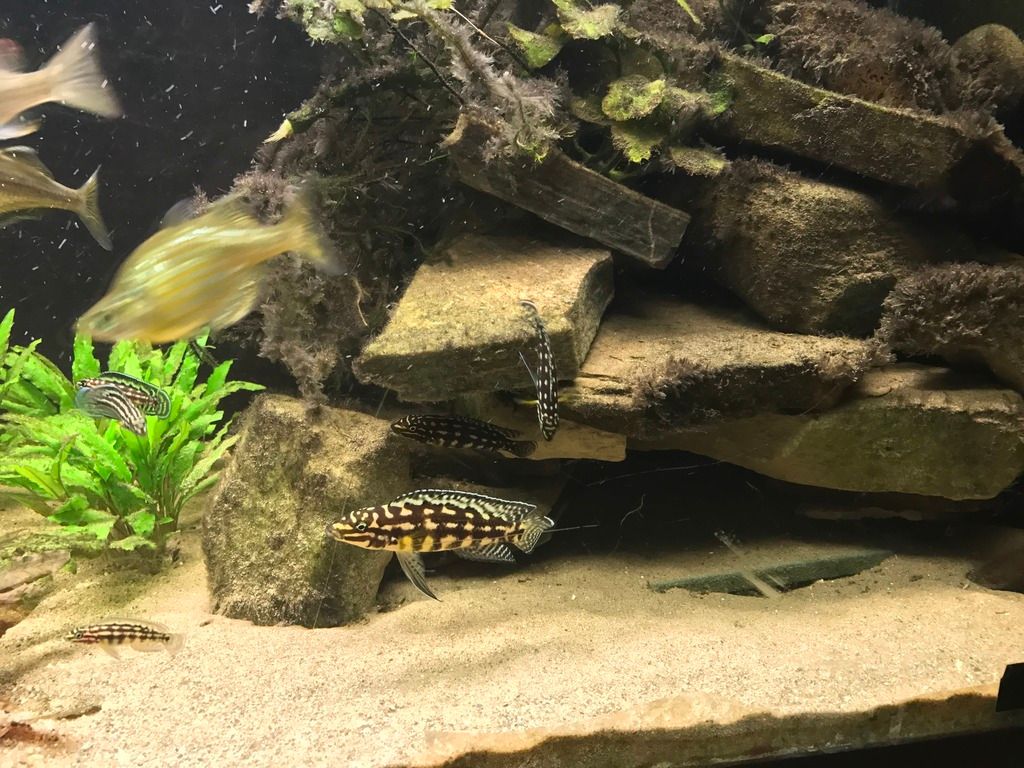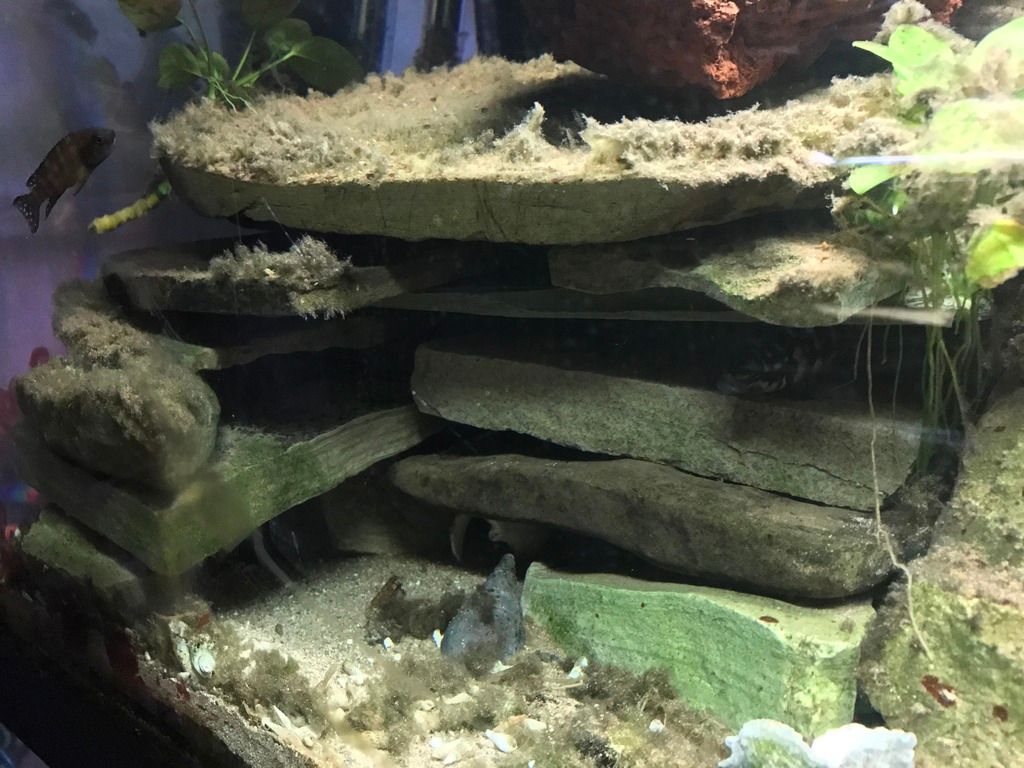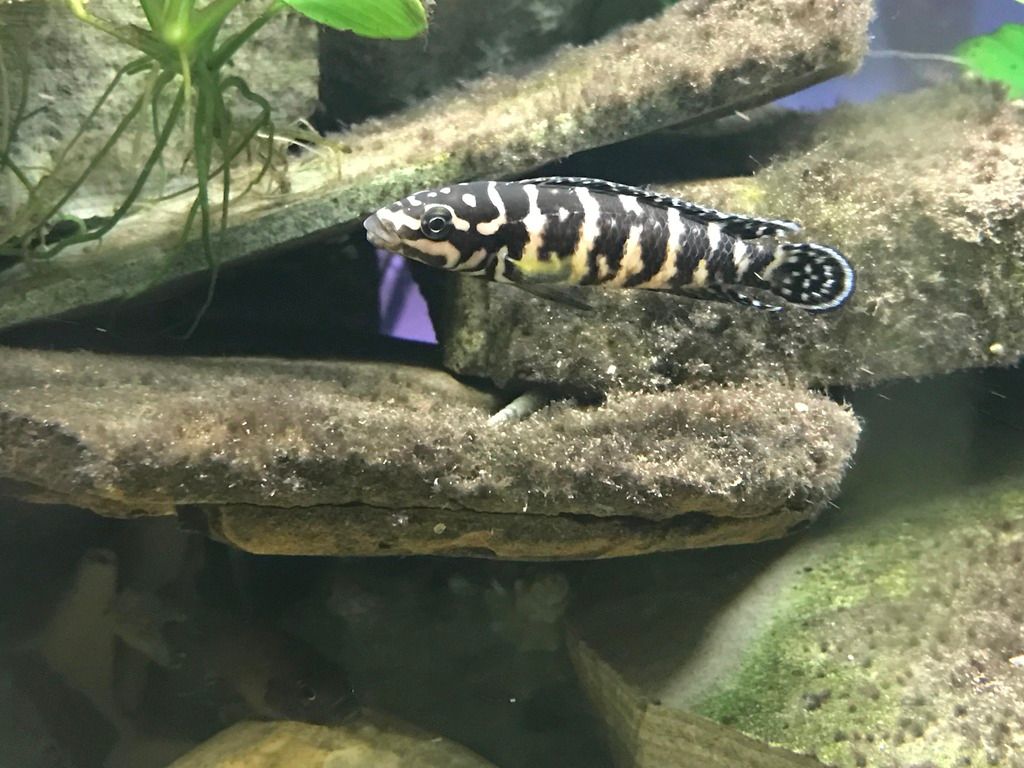 iPhone 7 pictures.
Joined: Tue Dec 03, 2002 12:34 am
Location: ON, Canada
---
---
Wow!..great looking tank and fish. Thanks for posting those
125g Met Msobo - White Labs - Acei (White Tail) - Troph Elong Boadzulu - Cyno Jalo Reef -Petricola Catfish
55g Demasoni - Yellow Labs - Acei
55g Cyno Hara - Met Estherae - Rusty
29g Ps Saulosi - Rusty
20g 'Lamprologus' ocellatus ''Gold''
Joined: Tue Dec 23, 2014 2:09 pm
Location: Lexington Ky.
---
Those Julis are gorgeous.
Joined: Fri Feb 19, 2016 5:05 pm
Location: Cornwall
---
Thanks Fogel, nice pictures of a well established tank.
75gal Tank White Labs, White Top Haras, Met. Membe Deep
58gal Tank Ps. Saulosi , Lab. Perlmutt
Joined: Mon May 18, 2015 2:50 pm
Location: California
---
It's actually three different tanks... this one is a 75 gallon, for those who don't like mixing.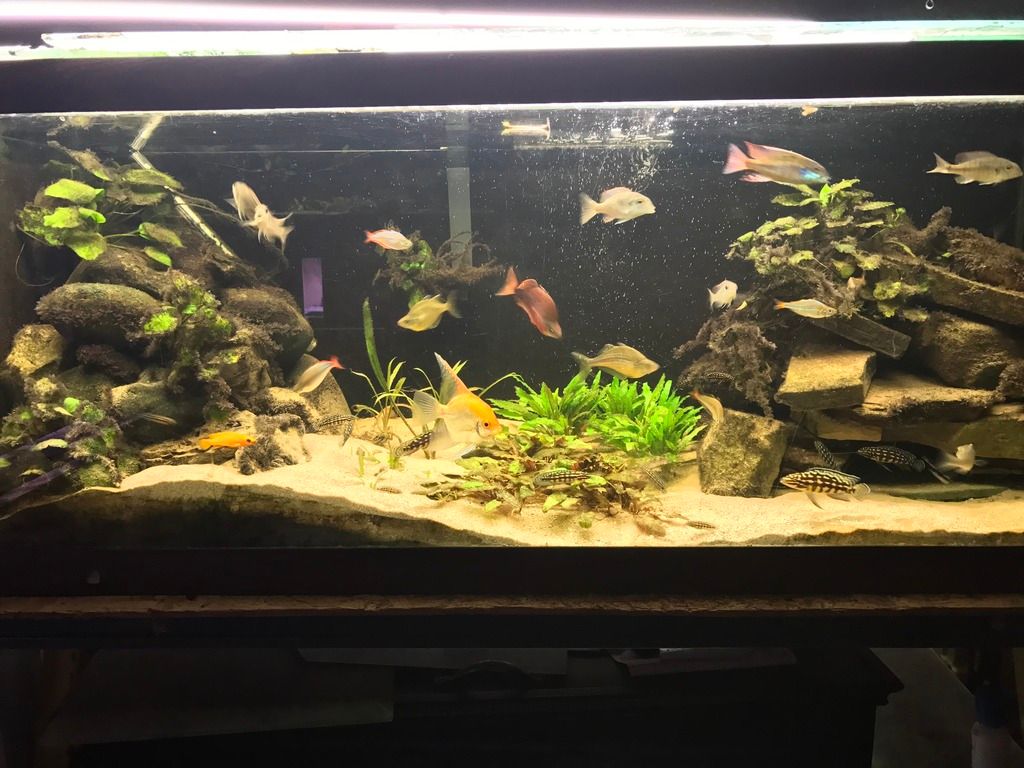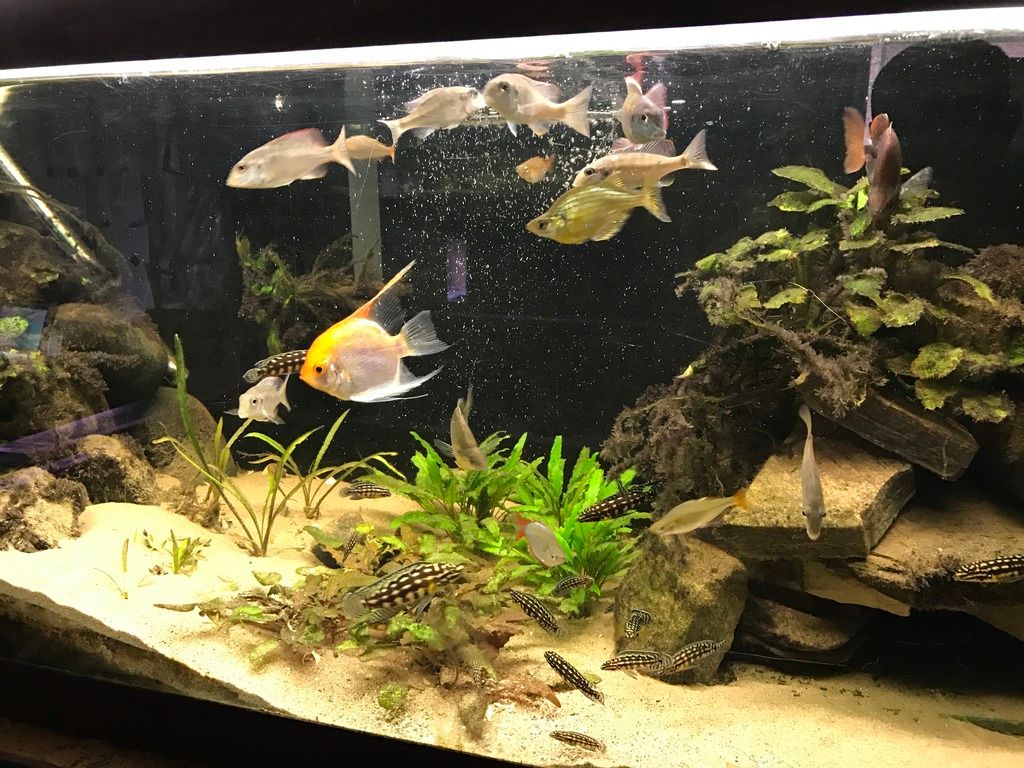 Joined: Tue Dec 03, 2002 12:34 am
Location: ON, Canada
---
What species of juli is that?
Joined: Mon Feb 20, 2017 1:51 am
Location: Canada
---
Lloydminster wrote:What species of juli is that?
There are two types of Julidochromis in these pictures.
The last picture in the first post is Julidochromis sp. "Gombe".... you might see it called a marlieri in some places, or transcriptus in others... it's a Julidochromis from Gombe... but, the actual species???
The rest of the pictures are of marlieri, from Burundi. I was fortunate to obtain some F1, and they have very good markings. I think there are 3-4 F1 left, and the rest are their fry. I just let them grow up with the parents.
Joined: Tue Dec 03, 2002 12:34 am
Location: ON, Canada
---
---
Return to Lake Tanganyika Species
Who is online
Users browsing this forum: No registered users and 3 guests