Hi,
I am a few days away from being able to start cycling my tanks. I will travel on business the week of 5/30 - 6/7. The MINUTE I return I will beging the cycling process. I have never had a Tanganyika tank before and I am SO excited. My 55g will be Mbuna and my 29g will be Tang. Anyway, my question is about the tank set-up for the Tanganyikan tank. Below is a picture of what I think will work. It will house Multies and either Altolamprologus Calvus (Black Inkfin) or Altolamprologus Compressicep Red Lufubu (not sure which but for the sake of this question it should not matter.
Is this tank set up properly for these two types of fish to be happy? I am running Aquaclear 110 as filtration with simple airstone. Typical 29g tank measurements.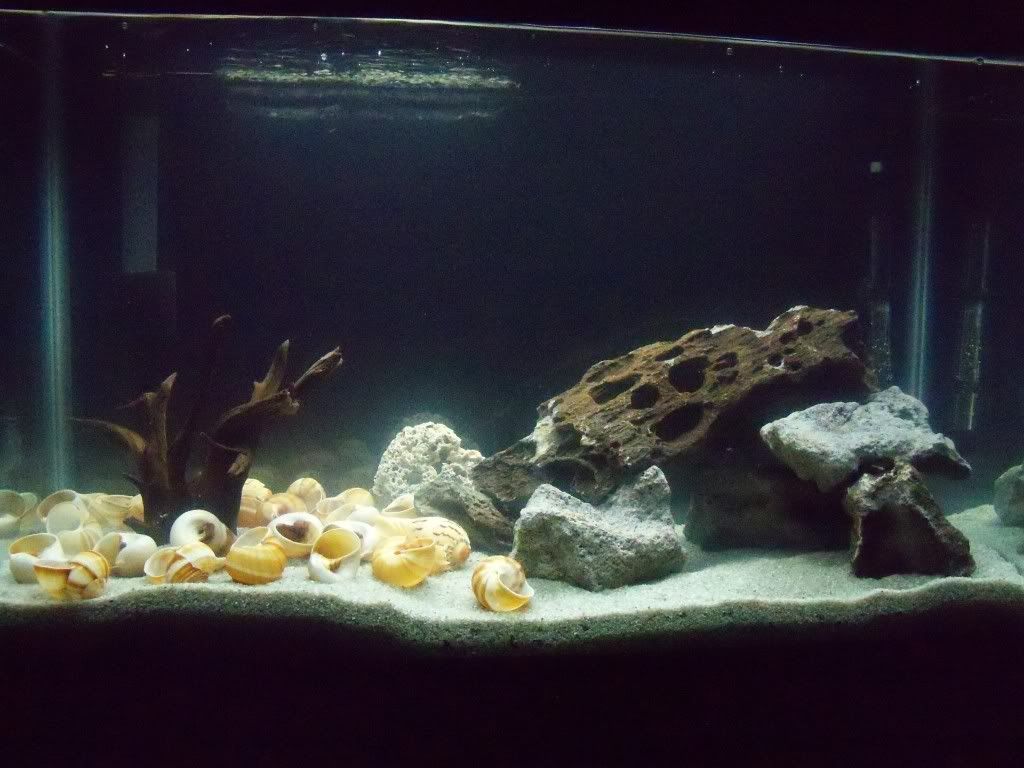 Oh, and the water has since cleared, this picture was taken shortly after setup. i have also added about 20 more shells where the shells are already... this gives me 44 shells total... 32 escargot, 10 whale eyes, 2 others that i do not recall the name of.
Thanks.